Networking
How to block a WhatsApp group so they don't keep adding you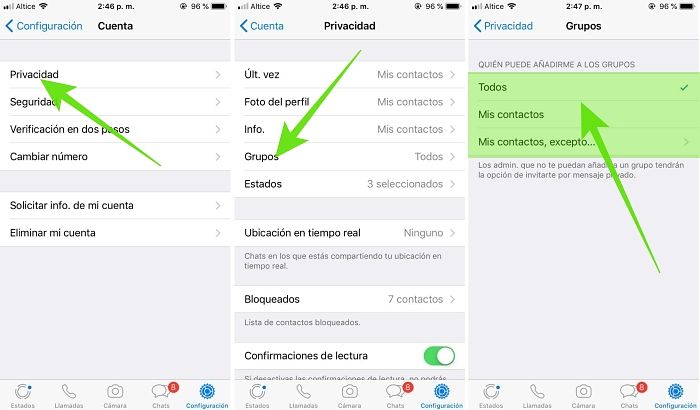 Surely on many occasions you have wanted to avoid being added to certain WhatsApp groups. The application gives the freedom to any user to add you to any group, even if you have left several times. Unfortunately, there is no way to block a WhatsApp group. But if you want to prevent someone from adding you to a group, in this post I will show you how to do it.
You cannot block a group on WhatsApp directly. However, you can prevent private users from adding you to groups by using an option in the privacy settings. Even if you do not have a direct alternative to leave the WhatsApp group permanently, here I will show you how to prevent people who add you from continuing to do so. The steps below will block those annoying users.
Block a WhatsApp group
On Android
1. Open WhatsApp, press the three dots in the upper right corner of the screen and choose Settings.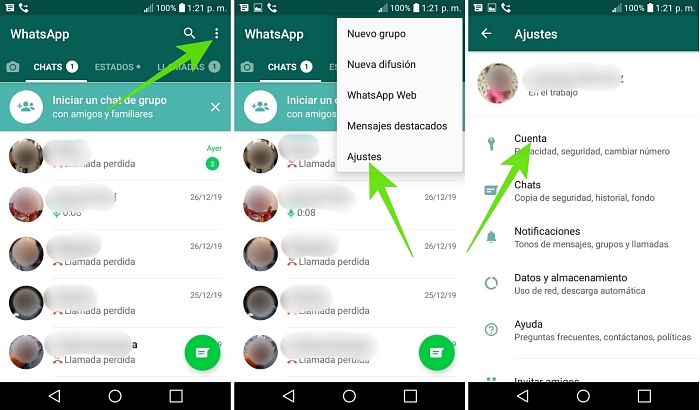 2. From here choose Account, then Privacy. Under Privacy, scroll down a bit and select Groups.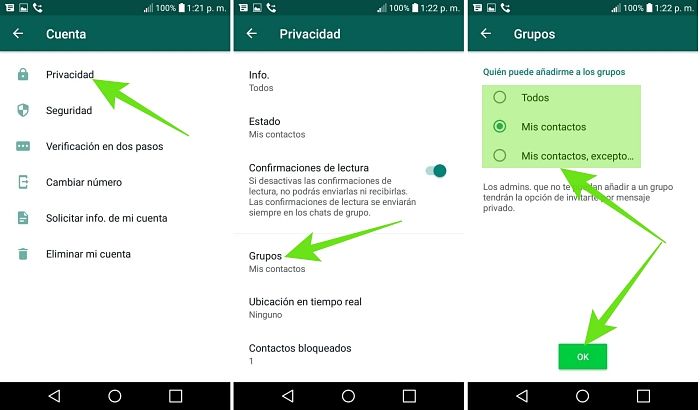 3. On this screen you must select who can add you to groups, with these options: Everyone, My contacts, or My contacts, except. Select the one that suits you and press OK.
When you prevent admins from adding you to groups using the privacy option, they can still send you an invitation to join the group privately.
On iPhone
On the iPhone the process is very similar, but it varies a bit in the menus. I will explain to you below.
Enter WhatsApp and click on Settings at the bottom right of the screen.
Then navigate to Account > Privacy > Groups.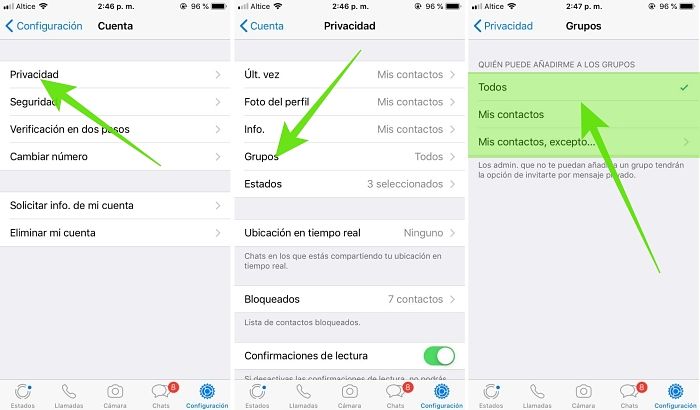 Here you can choose between the same options: All, My contacts or My contacts, except.
How to block the administrator of a WhatsApp group
If you just want to prevent a specific person from adding you to random groups, here is what you can do:
Go to the group on WhatsApp.
Tap on the group's name.
Then tap the phone number of the administrator you want to block.
If prompted, tap or click Message or Send message.
A new chat will open with that person. Click on the phone number at the top
Then tap Block> Block.
This will ensure that even if the person is not on your contact list, they will not be able to add you to the group. Since there is no way to block a particular WhatsApp group, it is better to block the person who adds you.