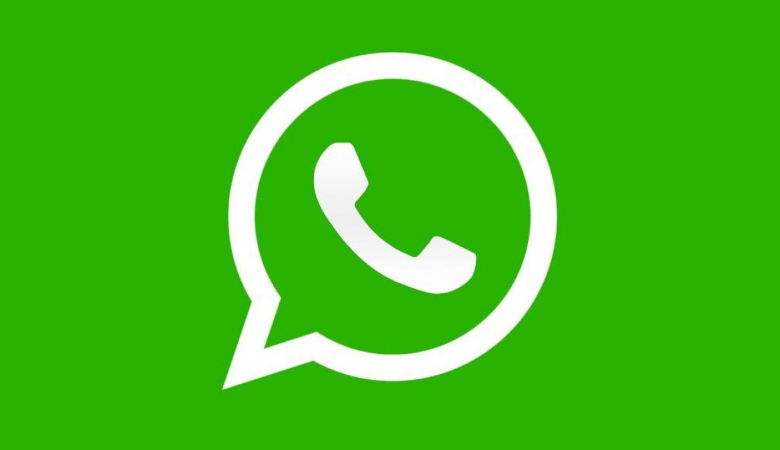 WhatsApp is an instant messaging platform for smartphones, which are compatible with the requirements they demand. It is an application that has become a fundamental part of today's society; the acceptance of the application is so great that many Smartphones place among the characteristics of the mobile, having WhatsApp.
WhatsApp
Official Web site
https://www.whatsapp.com/
Category
Instant messaging
Developer
WhatsApp Inc. (Facebook, Inc.)
Creators
Brian Acton and Jan Koum
Launch
Jan 2009
Platforms
Web, Android, iOS
See guides about this service
The company has become the most recognized way of communicating with our contacts, to such an extent that the option that telephones have by default to send messages and make calls has been displaced by this application.
What is it for?
It serves to keep you in contact with other people; so you can send messages, multimedia files, make calls and make video calls. You even have the possibility of interacting with your contacts as in a social network, allowing your contacts to know your current status.
Distances are not limits for WhatsApp, as it allows us to communicate with anyone wherever they are. So it could be said that this application is a modern version of what Messenger was in its time.
Characteristics
One of the main characteristics of WhatsApp is that it automatically adds the contacts that we have scheduled in the phone book, which eliminates the need to add them manually to the application.
Another feature to point out in terms of messaging is that we can send in addition to texts, voice notes that speed up the conversation. Likewise, we can know if the recipient of the message read it, thanks to the check popcorn that turns blue.
The application has evolved since its creation from a simple messaging platform to a social network. Therefore, we can publish what are known as states. Sharing in these, photos, videos or feelings that we want.
Another form of social interaction is to create groups, to these we can add whoever we have in our WhatsApp contact list, and they, in turn, can add more people while they are administrators. It also allows us to start broadcasting chains (Send a message to several people at the same time).
WhatsApp also offers the option to make backup copies of our chats and other settings, in case we uninstall the app or lose the mobile. For that there are two options: store this duplicate in the phone memory, or synchronize it with our Google Drive account.
WhatsApp is characterized by offering us different security settings according to our preferences. We can specify who can see our profile picture and statuses, block a contact from our list or freeze our last connection time, this also includes not showing that we are online.
Advantage
WhatsApp is easy to use and flows quickly. It is not a big problem to locate in the application by its menu, since it basically indicates each option it offers. If you need to locate a contact immediately, you have access to the search bar where you can type their name.
Another benefit is its synchronization with Google, which allows you to collect the data in a Drive account in case you lose your information, these are stored in the cloud.
It has a large number of servers throughout the world, which makes it easy to solve problems or failures that appear on the platform, very quickly.
It is a versatile application that helps you communicate in different ways, depending on the needs you have at the time and where you are.
It takes up little memory space and uses few resources on your mobile, it is compatible with Android and OS.
Disadvantages
If you are socially active, you need a phone with large storage capacity, since text messages, voice notes, stickers or multimedia files accumulate and take up a lot of space.
When you send a photo or video, it automatically lowers its resolution, so you never receive images in their original quality.
In some privacy settings, such as freezing your connection or not showing others that you have already read their message, the reverse applies; Well, you will not be able to know the last connection of the other contacts, or know if they have already read your message.
With the constant updates to its platform, every day there are fewer low-end phones that can count on this service.
Story
WhatsApp was created in 2009, the purpose that was had in mind was to develop a kind of agenda, in which you could know what your contacts were doing and see if they were available to talk. More and more money was pumped into this idea, until a $ 10 million investment came from Sequoia Capital.
The founding of WhatsApp coincided with the decline of the old instant messaging platforms like Messenger; many saw it as an alternative to email and other messaging platforms, which is why it became popular.
Originally it was available only for BlackBerry and iPhone until, in 2010, a completely free version for Android came out. In 2013 they released a paid version; This led to a considerable decline in WhatsApp, as there were other completely free instant messaging platforms such as Telegram.
When Facebook bought the company with the idea of ​​uniting users of both platforms, the project of making a paid version ended and, with this new alliance, obtaining a more connected world. Thanks to this purchase and the constant updates and additions of new functions, WhatsApp has become one of the largest and most millionaire companies today.
About the creator
Its creator is Jan Kourn, a native of Ukraine. He came from a place devastated by war, in his childhood he came to the United States. In the 1990s, without knowing how to speak English well, he managed to graduate from high school. Regarding his higher studies at the University of San José, he did not finish them completely.
Before founding WhatsApp, he had already worked in the business for companies like Adobe, Yahoo! and Apple. The app was imagined as a simple but solid instant messaging idea, until it was developed on this giant platform that we all know and, with Kourn becoming one of the richest men on the planet.