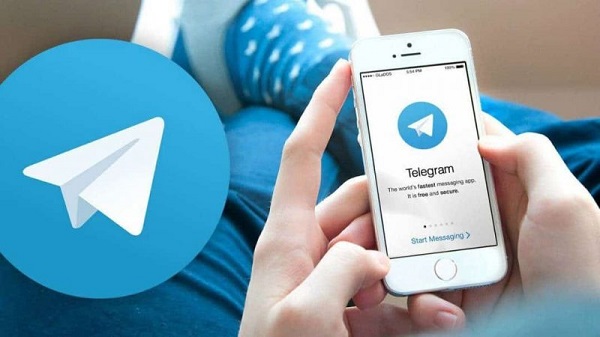 Telegram is a popular cloud-based instant messenger, used to send and receive messages from smartphones, tablets, and desktop computers over the internet. In addition, it has an important catalog of active users, with 200 million people who use its system monthly to chat, share with friends or simply exchange information in groups or the popular channels offered by this platform.
Although Telegram does not have as extensive a subscriber base compared to other applications such as WhatsApp, it has managed to gain an outstanding following due to the number of unique features and functionalities found only in its system. In fact, this was one of the drivers of the use of stickers in messaging apps, which was later copied by many in the competition.
It should be noted that because Telegram allows access to its system on multiple devices simultaneously, it has been incorporated as a means of communication for companies, entrepreneurs and organizations, mainly because it does not require the introduction of a telephone number as a contact method. However, there are still many other important elements that you should know, and we will tell more about them below.
Characteristics
When we want to download an app, the first thing we do is look for the features, so Telegram has a lot to offer. It even provides us with thousands of great features that are not available in the competition and that you should know about now, such as: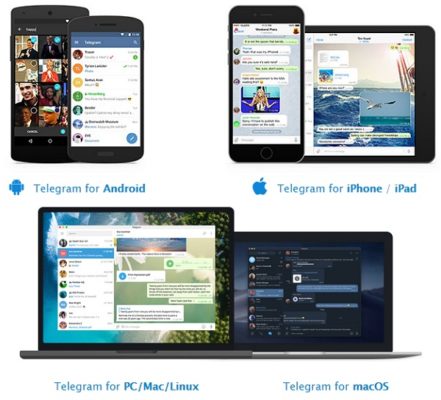 Multi platform
There are many positive points here, since the same application is available to download on cell phones and tablets, but not only for the popular Android or iOS , but also for other devices such as Windows Phone or smaller devices.
In addition to this, Telegram works with its web portal, from where you can log in and use it simultaneously anywhere . This not only allows you to streamline your work, but also provides you with comfort and versatility, since you don't need a QR code like WhatsApp or have your cell phone active.
In the same way, the application has made its API available to the public, so that developers and third parties can design alternative applications and specialized software for desktop computers, functioning as servers and adapting the app for them.
Cloud based
As with Facebook and other social media platforms, Telegram is more than just a cell phone messaging system , since its system works in the cloud , from where all content is extracted and stored on online servers.
In fact, this not only allows Telegram that its users can use the app on many devices at the same time, but it also grants unlimited storage space to send and receive files, regardless of the contact or where they come from.
At the same time, when you decide to log into a different computer, the platform allows you to choose between updating the messages or starting from scratch . And by clicking on "see more" within the chats and channels, the information and data will begin to load, but will only be downloaded if you wish , preventing that information from being saved on the cell phone, browsers or on the computer.
Groups and channels
Group conversations are a very good opportunity for work teams, as it serves to organize information, share messages, send or receive multimedia files of all kinds, including images, videos, audios, documents, files and many others.
In addition, there is a world of possibilities in terms of the data you share and the dynamization of the content, because if you want to send GIFs or Stickers, there will always be a catalog of options from which to download more of those.
As for the channels, these are widely used to distribute themes and fans or interested parties. This is why we see news channels, others that serve as fan clubs, some interested in online dating, among many additional possibilities that unfold for everyone.
Advantage
If all of the above is not considered as something advantageous, then Telegram will always have reasons why you want to download it and use it in your list of daily applications. These are its main benefits: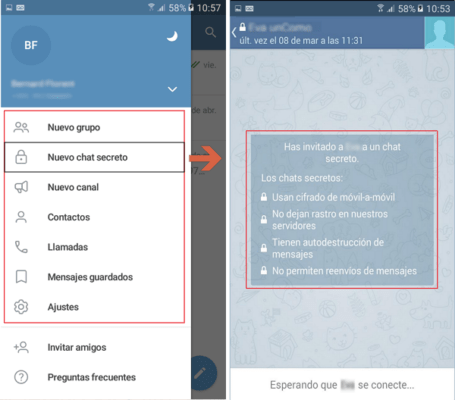 You can send self-destructing and secret messages
There is an incognito chat option, from where you can talk about those very secret topics. These will only be available when the receiver reads them, but will automatically disappear when finished. Also , they cannot take screenshots.
Allows you to store unlimited data
As it is a cloud-based platform, files and information have no weight limit. That is why you can share any number of files and multimedia elements, regardless of the space they occupy in the storage.
You don't need a phone number to register
Telegram supports email registrations and other methods, in case you don't have a cell phone number in hand. Although this option is available and is a good alternative, it is not mandatory or essential.
Voice calls are of excellent quality
We can defend this point because unlike its main competitors, voice calls use an algorithm that filters the audio and prevents it from collapsing due to interference. Every time you are chatting with someone, you will notice that it sounds clear and defined.
Disadvantages
Not all that glitters is gold and we must acknowledge it. Although there are not so many negative elements to take into consideration, if you should know its main cons to see if it meets your expectations.
It does not have video calls
Unfortunately to date, Telegram has not incorporated the video calling feature in its interface. Perhaps this is due to the multiplatform feature, but since it is initially a mobile app, many expect this feature to arrive soon.
May be more susceptible to hacks
When you log in to computers, tablets or external devices, Telegram asks you to first check with a code on your phone. But after logging in, you will be exposed and hackers can take advantage of this to steal your data, information and files.
You have not added states or stories
It seems absurd that when even dating applications decided to incorporate temporary and "live" publications, Telegram has not yet launched this functionality. We think it is for its corporate and business use.
Differences with WhatsApp
The comparisons between these two seem like they will never end. In fact, both messages are very similar and Telegram almost always ranks as a quite promising alternative to WhatsApp. Although they are similar, they are not and these are their main differences: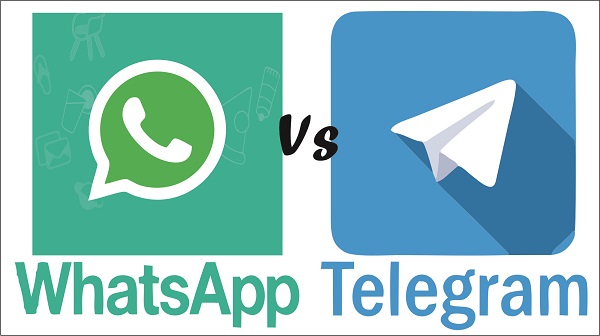 Registration methods
WhatsApp only allows you to register with a personal phone number, which cannot be open on two devices simultaneously. In contrast, Telegram does offer more subscription options, plus you can work on multiple computers at the same time.
Supported equipment
To date, WhatsApp has dropped support for Blackberry, Windows Phones, SymbianOS, and older Android and iOS devices. Also, it is not compatible with computers; while Telegram spreads to computers, forgotten systems and other devices.
File quality
In WhatsApp, the files reduce their quality considerably, because their storage will be the memory of the cell phone. But Telegram stores everything in the cloud, so there is no need to change the quality of the shared content.
Storage systems
As we indicated in the previous point, Telegram works directly with a server in the cloud and you need an internet connection to access the platform. WhatsApp, for its part, is installed on smart phones and the files, data and preferences are stored there.
End-to-end encryption
Some time ago, WhatsApp incorporated an end-to-end encryption system, with which shared data and files in general cannot be intercepted or stolen. Telegram rather added its own protocol (MTProto), but it is not set at the extremes and is more fragile.
How to Download the App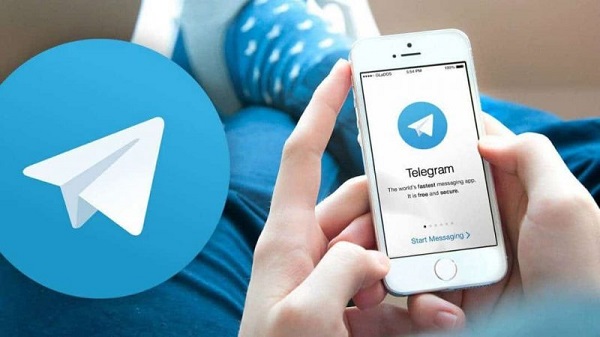 As Telegram is a cross-platform application, there are several ways to download and install it. You can buy it for all your devices and use it simultaneously on them. As well as you can simply use the one you use the most. You will not necessarily do it from your mobile phone. Here we show you all the options you have to download it.
You can download it from the official site which is http://telegram.com.es/descargar-telegram/, you must enter the link and then " select the device " to which you want to install, click on "D download ", after the download you can start the installation, and then register you can enjoy Telegram.
If you want to download for your desktop computer, you have the option of Windows, macOS, and you can even use Telegram on Linux. Simply access the shortcuts that we leave you below, download and install them.
Download the official Aceurdo Telegram to your device.
Telegram for Windows: