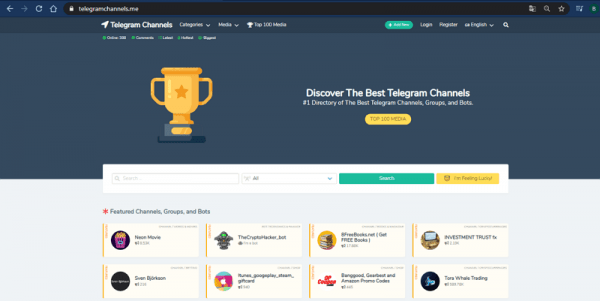 With the acceptance and globalization that Telegram has had, the number of friends or contacts that we have is almost uncountable. Thanks to this phenomenon, new needs have been generated when it comes to communicating. When you need to report something to many contacts at the same time or have conversations only with certain friends or family, it can be a challenge if you do not know some tools of the application.
Telegram has the groups, to be able to do all these tasks in a more organized way. These were created to send messages or files to many contacts at the same time, as well as receive their response in a single chat.
What are Telegram groups?
Telegram groups are a means of dissemination that bring together several users with common interests. Through this tool, you will be able to communicate multilaterally. That is, all members have the ability to interact with each other in a single chat window.
Groups are limited to 200,000 members and their chat history is persistent, although administrators have the option to delete it if they wish. Each group has a name, a description and the members that the creator has added. In turn, group participants can invite other users to join.
Groups are classified into public and private. Thus, in public groups, any Telegram user can read the messages even before joining. In contrast, in private groups messages cannot be viewed until the user joins the group. To do this, you must receive a link that includes an invitation code.
Difference with channels
In contrast to groups, channels establish a one-way communication channel, from administrators to channel followers. It works like a wall where only those who are administrators post or write. That is the main difference between groups and Telegram channels.
How to search for groups
Telegram has millions of groups of varied interests and the way to locate them is through the search bar integrated into the application. You just have to be guided by the indications that will be mentioned below:
To search for groups from Windows, follow the steps below:
Enter the Telegram application and write the keyword or search terms in the "Search" bar located above the list of chats.
Examine the results. Below the 'Global Search Results' will be both groups and channels.
To differentiate them, look to the left of the name, if you see the symbol it is a group and if you see the symbol , then it is a channel.
Then select the option "Join the Group".
The best Telegram groups
Many are the groups, public and private, that have already been created in Telegram. If you are interested in joining a specific one to make new friends, share common topics or learn something new, you can do a smarter, more precise and safer search using the Internet.
On the Internet there are web pages that collect Telegram groups and classify them by various criteria, to make it easier to locate the ones that best suit your interests. Here are the most popular ones.
iGroups
This page brings together Spanish-speaking WhatsApp, Telegram and Facebook groups. Its intention is to help people with common interests communicate with each other, through social networks. It is completely free and has more than 1400 registered Telegram groups.
Once inside the iGroups page, you have a simple search engine, where you enter the keyword and it will show you the list of related groups. It also exposes the associated groups by themes, cities and even countries.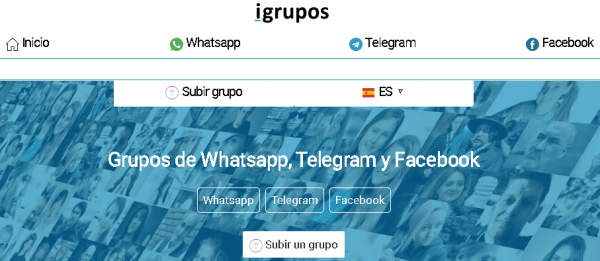 Taligram.org
The Taligram page presents a directory of Telegram groups and channels, as well as Bots and stickers, of various themes. It allows users to register their group information, by themselves. It is available in seven different languages.
Find the groups that you like the most, by placing the keyword in your search engine or by exploring one of its many categories. For each group in the directory it shows the name, description and link to Telegram.

Telegramchannels.me
On this page, a list of Telegram groups on many different topics is displayed. It offers 24 group categories and 17 different languages. Telegramchannels grows due to the contributions of the users themselves.
Use the search tool to find groups, either by selecting a category or by criteria, such as newest, highest rated, or best members. Press or click on the "Filter Groups" button and you will get the desired list.