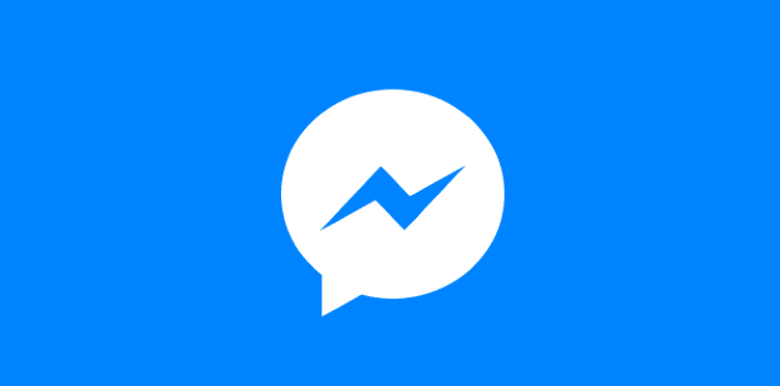 Facebook Messenger is a chat and instant messaging application, which allows people to converse with all types of users of said social network, receive direct messages from their smartphones and keep in touch with users of said App.
Messenger
Official Web site
https://www.messenger.com
Category
Instant messaging
Developer
Facebook, Inc.
Creator
Facebook, Inc.
Launch
August 9, 2011
Platforms
Web, Android, iOS, Windows 10
See guides about this service
Currently, this app has a vast list of users that amounts to more than 1,000 million worldwide. In addition, Facebook Messenger has the functionality of being able to adapt to all types of devices and of allowing immediate contacts. Therefore, today, it is one of the most widely used messaging apps worldwide.
What is it for?
Facebook Messenger is used to send messages through a chat and instant messaging service. In this way, all kinds of texts and files can be sent to the more than 1,000 million registered users on this platform. On the other hand, it also allows you to be connected with your Facebook profile, being able to know news, detect your friends who are connected and see the recent stories published on said social network.
How to use?
To use Facebook Messenger, you only need to have a registered user in said social network. Thus, you will have to download the app directly from the device you are using to start using it. Similarly, you can access the chat and instant messaging service, directly from your Facebook profile.
Characteristics
This app has a wide variety of properties that make it unique with respect to chat and instant messaging services. Therefore, it is necessary to verify all the information in this regard, to know what its main advantages and disadvantages are.
Advantage
Large number of users: This app has the benefit of having a large variety of registered users. This is achieved thanks to the Facebook social network, which has more than 1,000 million registered people. Therefore, if you want a chat medium with a large audience, then Facebook Messenger can be the main alternative.
Modern interface: One of the problems with the main chat and messaging apps is that they have a somewhat outdated design. This is something that Facebook Messenger solves by constantly innovating and providing a great interface.
Ability to find friends quickly: You can synchronize your contact list and find friends almost immediately. In addition, you will have the option of using the search engine of said app to meet new people and, thus, have all kinds of conversations.
Able to have a personalized profile: Being owned by Facebook, you can create your own profile and share a variety of content. In this way, people will know more about you and have an accurate idea of ​​how you really are in real life.
Disadvantages
Message search problems: Facebook has tried to update its app to provide a better experience, but the difficulty it presents to search past messages is something that has not been completely solved. Thus, it can take a long time to find a certain message.
Annoying notifications: If you have this app installed on your mobile, then it is normal for notifications to come with sounds or bubbles by default. Thus, you must configure Facebook Messenger to suit your needs.
Problems using 2 or more accounts: If you plan to use this app with multiple accounts, then you will not have the best experience. Unlike other chat apps, Facebook Messenger provides the benefit of using two different accounts at the same time. Still, this functionality requires a lot of polishing.
Alternatives
Despite the fact that Facebook Messenger provides a great number of benefits and a great quality of service, perhaps not all people will be attracted to this option. For this reason, it is often a requirement to mention other alternatives that may be better suited to people's needs.
WhatsApp is the quintessential alternative to chat services. It allows you to contact anyone who has a telephone line. In this way, you will be able to communicate with a vast list of users who use this app thanks to its excellent design and simplicity. Today, WhatsApp is the most widely used chat app in the world.
On the other hand, if you want a more professional chat or messaging service, then Telegram may be the ideal alternative. This app allows you to have individual or group conversations, create groups to share all kinds of information and send files almost immediately. It is perhaps the most complete application of this style that exists today.
Finally, you cannot miss out on Skype, an app characterized by offering communication between professionals and people who are anywhere in the world. For this reason, Skype is used by a large community of users who require excellence when communicating.
Story
Facebook Messenger was born under the name of Facebook Chat in 2008. This platform did not have any app and it was really a service added to the Facebook social network. Therefore, it began as a basic messaging service.
For 2010, Facebook renews its messaging service by granting launches in applications for smartphones. In this way, by 2011, the version for BlackBerry would be released.
In 2014, the Messenger application was separated from Facebook, therefore, users should install it to enjoy the chat service that the company would offer. In this way, a much more innovative interface is beginning to be developed.
For the year 2016, Facebook Messenger Lite is released , a light version of this messaging service that could be downloaded on almost all mobile devices. Its success was almost immediate knowing the vast list of users that the company has.
By 2017 Facebook Messenger was already available in more than 137 countries, with a fairly precipitous expansion. In this way, it currently has a global presence.
Facebook Messenger has been improving its interface to become what it is today. In addition, its versions for Android and iOS went through various editions to adapt to the needs of all users.