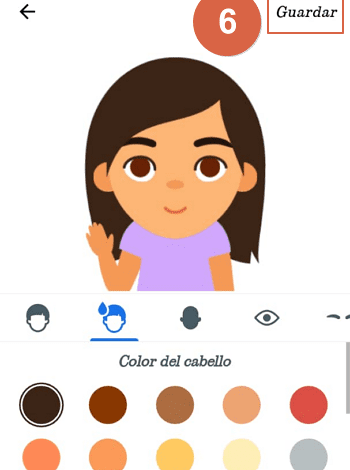 The Memojis are authentic Stickers of the iOS Operating System, for WhatsApp. It was the Apple industry that popularized them and caused a sensation among competing users, who wished they could have these particular giant emojis and be able to use them in their WhatsApp conversations.
However, with the evolution of technology, the audience of the little green robot became the main target of app developers. Those who decided to make the dream of many people possible, offering the possibility of creating their own Memojis from their own photographs, with the help of some software. That way, you can use it not only on iOS, but now you can also do it on Android.
What are Memojis
Although it could be said that the Memojis are a custom variant of the AR Emoji of the Samsung industry, the truth is that they are defined as customizable Emojis. They are created from the image of a person's face, allowing to change from skin color, to gestures or facial features.
In this way, each individual can create their own alter ego or avatar and use it whenever they need it, including as a profile photo on social networks if they wish. It is worth mentioning that these "giant Emojis" should not be confused with Apple's Animojis, as they are totally different versions of the industry, despite the fact that both are perfectly executable on iOS.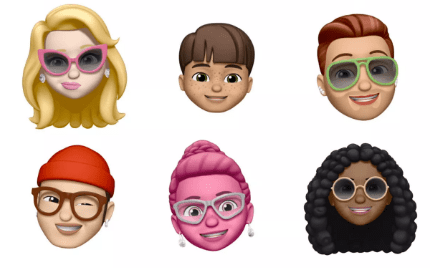 The latter work through Apple's facial recognition and are animated Emojis that are integrated into the device.
Supported Devices and Versions
For obvious reasons, Memojis are fully compatible with iOS Operating System devices. However, not all Smartphones from this company are capable of allowing the development of this function, only those with a version 13.0 or higher, which have this fun tool incorporated. It is important to mention that it can be run on both iPhone and iPad.
In the same way it happens with Android devices, not all phones of this type are compatible with this new presentation of traditional emoticons. In addition, it is only possible to have these peculiar giant Emojis, with the help of external software or third-party applications, which you can easily download from the official application store.
However, some of the best applications designed for this purpose (such as Zepeto), are not compatible with version 6.0 of Android or older ones. But, there is no need to worry, since "for every cons there is a pro" and that is because the most powerful brands such as Samsung, Xiaomi and Huawei, have dedicated themselves to providing their users with everything they want, including ways to obtain versions. original and different from each other, from the well-known Memojis.
How to create Memojis
Although there are many applications that include sticker packs for this reason, none of them represent your true face, so how to create Memojis for WhatsApp on Android or iOS? Well, there are fairly simple methods to do it in both cases. Pay attention to the steps and learn how to do it yourself.
On iOS
To create a Memoji on your iPhone or iPad, you must follow these simple steps:
Open the application to send messages and click on the "Compose" icon . You can also open an existing conversation in the chat list.
Press the "Animojis" icon and then slide your finger to the right to select "New Memojis".
Choose how your Memoji will look, selecting from its skin tone to the accessories it will be wearing.
Press "OK".
Once you finish creating your Memoji, it will become a pack of Stickers that you can easily use in any messaging or social media app. Something that is important to note is that this occurs only on iOS 13 or iPadOS terminals.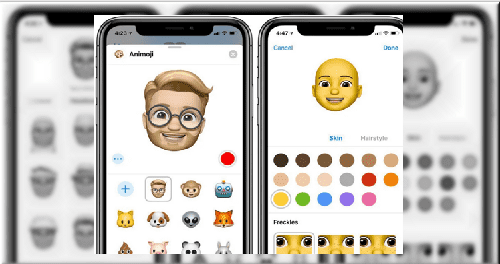 However, although with the latter you can design these fun and original Emojis on any Apple Smartphone with this OS. If you want to create animated Memojis, you require special features on your iOS 13.0 or iPadOS terminal to be able to do so:
iPhone X or higher.
11-inch iPad Pro (1st generation or later).
12.9-inch iPad Pro (3rd generation or later).
On Android
Before starting, it is necessary to clarify that there is no universal way to create Memojis for Android. So each brand offers its users the unique possibility of designing their own personalized avatars. Similarly, there are many applications that you can use to achieve this goal, such as Zepeto or Gboard (Google Keyboard).
Learn how to do it with each of these options below. In addition, you will learn how to get the most out of your Samsung, Huawei or Xiaomi device, if you have the most recent version of Android.
Gboard
The Google keyboard application implemented for some time, the alternative of creating your own giant Emojis. However, unlike other similar apps, such as Zepeto and even Apple's own Memojis, the creations with this app are based on a more cartoonish tone. Something similar to existing Bitmojis on Snapchat.