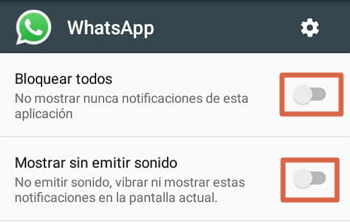 A very common problem currently in WhatsApp is that messages do not arrive until the user remembers to open the application. The main cause of this inconvenience is an inappropriate configuration in the use of data. However, there may also be other reasons, such as connection problems or an application crash. Likewise, you should make sure to check the notification settings in case they are blocked, so you will not see any messages until you enter WhatsApp.
This error has been frequently reported by Android users of Samsung, Huawei and Motorola, among others. Therefore, in this guide you will find a list of solutions focused on the settings of this Operating System, although they are also functional for iPhone. Likewise, it is important to note that the names of the sections may vary slightly depending on the device you use.
Causes
Among the possible causes of messages not reaching WhatsApp, there is a connection problem. This can be due to a malfunction of the application or problems with the device that is no longer able to run it in the background.
However, having the energy saving mode active, restricting data in the background (or deactivating its use), blocking notifications or improper configuration of WiFi networks, are also other frequent causes of this problem.
Solutions
Although misconfiguration in data usage is a common cause, it may be necessary to know other methods to solve this problem. Therefore, below is a list of possible solutions to the problem when WhatsApp messages do not arrive until the application is opened.
Check data usage
A bad configuration of the use of data, restricting its use in the background is one of the main reasons for this problem. To fix it, you just have to follow these steps:
Go to the " Settings " of your device.
Locate the option " Applications ".

Enter " WhatsApp ".
Click on " Data usage ".

In this section, you must check the data usage.
Some phones have the option " Restrict background data ", you should verify that this is disabled. In other cases, you will be able to find the option " Background data " and you will have to make sure that it is enabled.
Uninstall any Task Killer
If you have a task management application or Task Killer installed on your mobile, you should know that it can interfere with the running of WhatsApp in the background, so you will have to uninstall it.
Simply go to " Settings ", then to " Applications ", enter the information of the application you have with these characteristics and press " Uninstall ".
Clear app data or reinstall
To solve errors in the app, it is suggested to delete the data. To do this, enter " Applications " in the device settings, enter " WhatsApp " and then " Storage ", locate the option " Delete data ".
Once this is done, use the application and wait a few hours to check if you can receive messages properly. Once you have checked the operation of the application, if it continues to give problems, you can press " Uninstall " in this same section. If you wish, you can simply reinstall WhatsApp again from the PlayStore, to do this, follow thislink.