Instant messaging
How to use WhatsApp Web without a cell phone on or without an Internet connection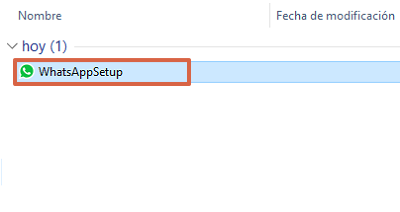 To use WhatsApp Web without the cell phone on or with an Internet connection, you need to use an Android emulator and a phone number with the phone number of your preference according to your location. In this way, you will not have to have the phone connected to the Internet or a data network, but you will need the computer or the Tablet where you have installed the respective applications to have a stable connection to the Internet.
In this article you will see the different ways to use WhatsApp Web without a mobile phone, with the use of external applications and also with the online platform that you can use from a browser or by downloading the version available for desktop. Similarly, the handling of other smart devices where you can synchronize your text messaging and WhatsApp messaging will also be explained.
Steps to follow
The first thing you should do is download an emulator for Android known as MEmu. With this PC program you can install the WhatsApp application and then download an app called textPlus with which you will generate a number (in case you don't have it) to enter it when WhatsApp requests it. In this way, you will have WhatsApp and you will not need to have your phone turned on or connected to the Internet.
However, using textPlus can backfire. The numbers granted belong to the United States and most of them cannot be synchronized with WhatsApp, since they have been used previously. The most advisable thing is to acquire your own number even if the phone does not have WhatsApp. To download the MEmu emulator and configure a number for WhatsApp, follow the steps shown below:
Download MEmu. When it downloads, open the folder where it is stored and double-click on the program.
It will ask you if you want MEmu to make changes to the System. Press " Yes ".
Accept the terms and conditions and wait for the program to install correctly on the System. Then open the Google Play Store icon .
Press "Sign in" and sign in with a Gmail account.
Next, search and download WhatsApp.
Open the application and press " Accept and continue."
Enter a country and the cell phone number.
WhatsApp will confirm the number you have entered. If it is correct, press " Ok ".
You will receive a 6-digit verification code. Upon receipt, write it in the app and wait for the confirmation. When you have entered it, you will be able to access the application.
In case you have a phone without WhatsApp this is a quite viable and simple option. The only essential thing is that your computer has a good Internet connection and that your phone has a signal to receive the message with the registration code in WhatsApp. In this way, you will not have any inconvenience when using the app.
Anyway, WhatsApp is developing future beta versions (which are not yet available) in which there may be the possibility of a connection without data or Internet and linking of several accounts on the same device. In this way, it will be possible to use WhatsApp Web without the mobile on or connected to the Internet or a mobile data network.
Other Android emulators
On the Internet you can find different programs that work as Android simulators, and in this section the 4 best ones will be detailed so that you can choose the one that suits you best. The process to obtain WhatsApp Web without a mobile is similar: you just have to download the program on its official website and follow the steps that have been previously mentioned. The 4 best Android emulators are:
BlueStacks : is based on Android 7 Nougat and was designed to play any game from a Smartphone on the PC. All thanks to its multi-window support, so that the user has greater comfort and advantage. However, it is also possible to download other apps such as Facebook, WhatsApp, Telegram, etc.
MEmu : it is one of the best emulators for its simplicity and practicality. It has a version in English and Spanish so that it can be installed by anyone. It is easy to operate, has a wide list of applications, and has excellent graphics for games.
NoxPlayer : it is positioned among the favorites for having a practical, intuitive and simple interface, although it needs a graphics card to function in the best way. It was designed for testing games but it is also useful for downloading any application from the Google Play Store.
LDPlayer – is a lightweight and very easy-to-use Android PC simulator. Its main advantage is that it allows you to install online or offline games, as well as applications for everyday use such as WhatsApp.
WhatsApp Web
You can use the traditional way to enter WhatsApp Web and that is by entering its digital platform and synchronizing your Smartphone with the application. However, this option is not viable to have WhatsApp Web without a mobile, since you must meet the following requirements on your phone:
It must be on.
Have a battery percentage greater than 20%.
Internet connection or mobile data network (both on the phone and on the PC or Tablet).
It is important to highlight these points to take them into account when synchronizing the devices on the platform. Once this point is clarified, you can follow the steps to connect your phone to WhatsApp Web :
Opens WhatsApp Web in the browser of your choice.
Then, enter WhatsApp on your phone and press the three vertical dots located in the upper right corner.
Choose " WhatsApp Web ".
Place your phone's camera in front of the QR code that will appear on the page for both devices to sync.
Then turn on notifications for new messages on your desktop.
From time to time you must have the application operational on the cell phone so that the messages are synchronized in real time. When the phone does not have a connection or has a low battery, WhatsApp Web will notify you through a notification.
Through WhatsApp for desktop
If by accident you close the navigation windows on your computer, you will also close WhatsApp Web and you will have to use your phone to check the messages you have received. In view of this, WhatsApp has created a desktop version for both Windows Systems (version 8.1 or higher) and for Mac devices (with version 10.10 or higher). To download WhatsApp on your desktop you just have to follow these steps:
Login to WhatsApp and press " Mac or Windows ".
See which Operating System you have and select the option that corresponds to you. You will see that the download of the application will begin in the browser.
Open the folder when the download is complete and double click on the "WhatsAppSetup" file . The app will begin to install on your computer.
When running, enter WhatsApp on your Smartphone and press the three vertical dots.
Press " WhatsApp Web ".
Focus the camera on the QR code to sync the device.
You can download the app from the Microsoft Store or use the process explained above in any browser. It should be noted that for this alternative it is also necessary to have all the requirements that apply to WhatsApp Web. Without it, the application will crash and will not synchronize the received messages.
Using a smart watch
A smart device has recently come onto the market with which you can synchronize both your text messaging and the messages received on WhatsApp. They are called " SmartWatch " or " Smart Watches ", they have a set of totally useful and attractive functions, among them is the option of linking the phone's messaging to the watch via Bluetooth.
With this device you can answer audios or messages in particular since some models have a microphone and allow messages to be emitted thanks to their touch screen. There are different models, colors and sizes that will adapt to your preferences, you just have to look for it in the technology store closest to your location.
In conclusion, to use WhatsApp Web without a mobile phone, it is necessary to download an emulator that works for both Tablets and PCs. In this way, even if you have your phone turned off, without battery or Internet connection, you will continue to use the application in real time. Remember that the connection from your computer must be stable so that you can receive any type of file through this medium.