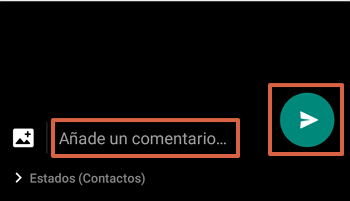 To upload YouTube videos to WhatsApp status, you must first download said video on your phone. Once you download it, you can upload it to the platform by opening the application and pressing the " My status " button. It is a simple process that does not require much time, however, you must choose the appropriate applications or programs from safe places to download the videos to your Smartphone or Tablet.
On YouTube you can find various videos of any subject, and WhatsApp statuses give you the opportunity to share this content (at least 30 seconds of the video) with all your contacts. Therefore, in this article you will observe the necessary steps both to download the application on your cell phone and to upload the YouTube video to WhatsApp once you have downloaded it.
Download video using apps
The use of the applications on the Smartphone or the Tablet allow to have a better organization or save time in the execution of certain tasks. In this case, it will allow downloading YouTube videos quickly and easily.
Here we will mention some feasible apps to carry out this action. However, you can choose the one that you like the most, either from the App Store, the Google Play Store or sites tested free of viruses.
Snaptube
It is an application that does not come from the App Store or the Google Play Store, however, it is totally safe to download YouTube videos. It has its own page to download the application to your smartphone or tablet. To use this tool, perform the following steps:
Download Snaptube on your Smartphone or Tablet from its official website (https://www.snaptube.com/ )
Go to the " YouTube " application.
Enter the name of the video you want to download.
Open the video and press the " Share " option .
Choose " Download with Sn … " ( download with Snaptube ).
Choose the quality and size of the video. Doing so will automatically start the download.
It should be noted at this point that when you press the " Share " option, you will see the " WhatsApp " option , however, by choosing this method, you will only publish in your status the link of the video that redirects to YouTube, but not the content of the video. The steps that have been explained in this section is to download the video from YouTube and then upload it to your WhatsApp status.
YouTube Premium
If you enter the YouTube application from your smartphone or tablet, you will see that YouTube offers the option "Download" below the playback of each video. However, if you press this option, you will see that it is only available to users who agree to YouTube Premium.
Play Tube & Video Tube