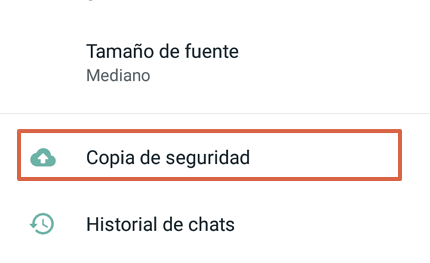 To recover deleted photos and videos from WhatsApp you just have to enter WhatsApp Web, check the Google trash (if you have an Android), download the backup copy again or enter the internal storage of the device, open the WhatsApp folder and review the photos saved in the folder " Media> WhatsApp Images ". There you will be able to see both the photos and videos sent as well as those that you received through the messaging.
You may have mistakenly deleted some important media content on your device. For this reason, in this post you will find all the available methods to recover photos and videos of conversations on WhatsApp. This way you can store them back on your phone or save them directly on your computer to free up storage space on your computer. Learn more about it below.
From the Google Trash
The first process that you must carry out is to examine the " WhatsApp Images " or " WhatsApp Video " folders. If indeed the photo or video is not in these folders and you have an Android phone, then you will have to check the Google trash as follows:
Go to " Photos ".
Click on " Library ".
Choose " Trash."
Open the photo or video that you had deleted and press " Restore."
Now, check the " WhatsApp Images " folder to confirm that the photo has been recovered.
From internal storage
In the internal storage of your phone you will find all the multimedia content that you have passed, be it audios, images, videos, among others. So, follow these steps to restore photo or video from internal cell phone storage :
Go to " Settings ".
Go to " Storage ".
Click on " Shared internal storage ".
Click on " Others ". Then press " Browse."
Look for the " WhatsApp " folder .
Choose " Medium."
Select " WhatsApp Images " or " WhatsApp Videos."
You will automatically see all the images or videos that you have received in the application. If you want to see all the photos or videos you have sent, open the " Sent " folder . There you may also find the multimedia content you are looking for.
Note: Remember that the steps may vary depending on the model and brand of the device you use.
Through WhatsApp Web
One of the best ways to recover an image or video that you have accidentally deleted on your device is through WhatsApp Web. This is because the platform reloads the multimedia content that is in the app, whether or not
t is available on your phone.
Open " WhatsApp Web " through thislink.
Now, go to " WhatsApp " on your cell phone and press the three vertical dots in the upper right corner of the screen.
Choose " WhatsApp Web ".
Scan the QR code that you will see on the computer screen.
Now, enter the conversation that has the photo or video that is no longer available on your phone. Wait a moment until you can see it again on the computer. If you want to download the photo or video on your computer, just press the download icon located in the upper right corner of the screen.
With the backup
If you haven't recently backed up, you can recover WhatsApp photos, videos, and other conversations through backup. It is a somewhat tedious process but with which you can restore the multimedia content you need. To do this, you only have to perform these steps:
Open WhatsApp, press the three vertical dots and click on " Settings ".
Go to " Chats ".
Swipe and click on " Backup ".
Please note that the backup was made on a date that you received the video or photo.
Now uninstall and reinstall " WhatsApp " through the Google Play Store. You can press thislink to download it directly.
Note: keep in mind that if you perform this method you will also restore all the conversations that have been saved up to the date indicated by the backup. Also, you cannot make a backup after deleting the photo or video since you will not be able to do it.
Through external applications
External apps are a workable solution for any device in case you don't have Google Photos Trash on Android or iCloud Cloud on iPhone. These apps work as a recycling place, that is, instead of permanently deleting the photos or videos, it sends them directly to these folders so that you can recover them in case you need it.
For android
Android phones have a number of applications available on the Play Store that work well to restore deleted media content. In this list you will see the best apps to recover deleted photos or videos from WhatsApp :
DigDeep: it is free and has an easy-to-use interface, but it has a lot of advertising that hinders the recovery process. However, it is still a good option to download. In thislink you can get this app for your cell phone.