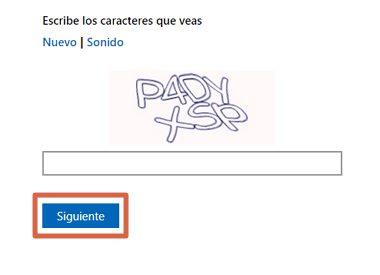 The loss of information from the access data to accounts on different platforms, such as Skype, is something more common than it seems. Many people forget credentials or user information, either due to lack of use or because they have more than one profile on the Internet. What makes it difficult to know them all, especially if they do not have a backing of them.
Fortunately, Microsoft offers simple alternatives to restore your Skype account, depending on the information you have forgotten (username or password). However, it is important that you know that you must have the complementary data for any of the recovery methods, because without this you will not be able to advance in the process.
In this sense, before starting, you should know that the instructions described throughout this text apply to mobile and desktop versions, since the interface or appearance on any of these devices is the same. With that said, proceed to read the instructions below.
If you forgot the username
Although this is unlikely to happen, since you always have the option of accessing from your Hotmail or Outlook account, there are exceptions in which people forget their email. So they end up not knowing what your Skype username is. Well, in this type of situation, the steps to follow are simple and they are described below:
Access the Skype login page through this link.
Click on " Login Options."

Press " I have forgotten my username."

At this point you must enter a recovery email or phone number that has previously been associated with your account. in doing so, press " Next ".

You will receive a confirmation code at the address or phone number provided. Take note of it and copy it into the corresponding blank field and click " Next ".

Microsoft will show you the accounts associated with the phone number or email provided. Keep in mind that this data will be hidden by security measures.
Once you have this information you can log into Skype again. Make sure to make a note of them and keep them in a safe place.
If you forgot your password
The procedure to recover your Skype password is similar to the one explained above. However, you should know that in order to restore your access code it is necessary to have the username, email or phone number associated with said account.
In case you do not have this information, you can easily find out through the previous steps. Then you will simply have to follow the instructions explained below:
Login to this link to start the password recovery process.
Enter your email, phone number or Skype username and click " Next."

You must indicate the email associated with your account and press " Get code."

Copy the code that you will receive in the address provided and write it in the empty box. Then press " Next ".

Enter the new password and repeat it before clicking " Next."
When you're done, you can log in again and continue using your Skype account as usual.
No access to mail
In case you have forgotten the password, but do not have access to the associated email or phone number to verify your identity, you should go to the section ofMicrosoft account recovery. Once there, you will have to follow these indications:
Fill in each of the required fields with the necessary information, as appropriate.

Complete the Captcha with the character code shown and click " Next ".
Once the form is completed, you will have to wait a maximum period of 48 hours, while the system verifies that the information is correct. You can get help to know how to answer each section of the same, by clicking onthis link.
Other alternatives
Unfortunately there are no other methods to recover a Skype account. Since Microsoft has become so strict with the security and privacy of its users, alternatives such as entering through Facebook or restoring data from said profile, it became impossible since 2018.
Therefore, the only valid alternatives to recover your Skype account are through your previously registered password or email. Otherwise, the best way to access is by creating a new profile in said program.