Instant messaging
How to raise or lower your hand in Zoom and what this function is for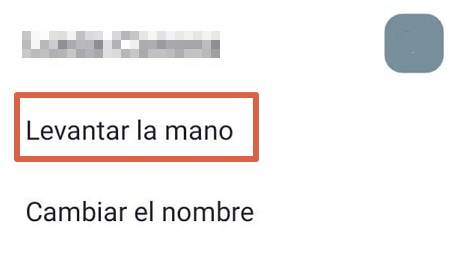 Raising your hand in Zoom is one of the different functions that this platform offers to its users. This allows you to demonstrate (without interrupting the host or another participant) that you have a concern about the subject in question or that you want to give your point of view. Now, how to use this tool in a forum within the virtual meeting room, in the next post you will find the answer.
The method itself is not complicated, as this button is available within the Zoom toolbar. It can be run without problems on desktop or laptop computers with Windows or Mac OS and on Smartphones (Android or iOS) and, once the participation is over, it offers you the possibility of "Lowering your hand". Find out everything you need about this topic, below.
From the computer
When accessing a meeting in Zoom, as a participant or host, you have the option of raising your hand from the room's tools menu. To do this you must display the options of the " Reactions " button . See what are the steps to follow to achieve it, below:
Open Zoom on your computer.
Enter the meeting using your credentials, clicking on the URL or enter the access code.
Press " Reactions".
Click on " Raise your hand."
This is how simple it is to carry out this function within the virtual meeting room. Once you finish your participation, you can lower your hand by repeating the process described above, you just have to replace step 4 with the option in question.
From the cellphone
If you prefer to access from your Smartphone or do not have a computer, raising your hand in Zoom meetings on that device is also very simple. The first thing will be to download and install the application from thePlay Store ( Android ) orApp Store ( iOS ). Later you can execute the function in question, following these instructions: