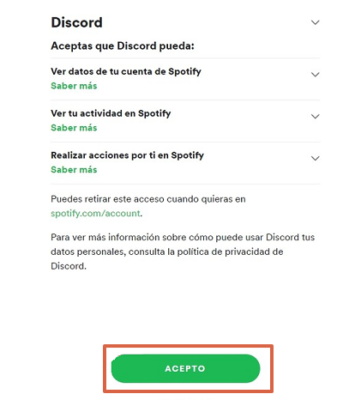 Discord is an application available for any Windows-based computer where you will enjoy online games, conversations with other people, creating communities to share likes, etc. Among the preferences to share is music, but to listen to a playlist on Discord it is necessary to follow a series of steps and access computer programs called bots.
The bots are programs that run within another application and allow the execution of various tasks in simple steps. In view of this, in this article you will find both music bots and the process to follow for their installation. Similarly, if you have the Spotify platform, you will see how to link both applications to listen to your favorite songs from Discord.
Steps to follow
For the explanation of these steps, the program " Groovy " will be chosen as the determined bot to play songs on Discord. Subsequently, a list of the best music bots for this application will be left, whose installation steps are similar to those that will be explained below. With that said, check out the process for installing Groovy on Discord :
Login to Groovy and click on " Add to Discord ".
Choose a server, either your own or to which you have been invited. In this case it will be called "Discord Music".
Groovy will ask you for permissions to function as Administrator. Press " Authorize ".
A window will appear in which you must solve a captcha to confirm that you are not a robot. After you solve it, click on " Verify ".
Open Discord on your computer.
Find the server where you saved Groovy.
In the " Voice channels " select " Genera l".
Type the command "-play" (with the hyphen) followed by the song and the name of the artist you want to listen to and press " Enter."
The message will be sent and you will receive another one saying " Now playing " with the automatic playback of the song.
If you want to pause the track, type " -pause ".
To resume, send "-resume".
In case you want to see the list of songs that you have searched, insert the command "queue".
If you have searched several songs, and want it to play as a loop, send as a message "-loop queue ".
If you want to see the video of the song you were looking for, just click on the link of the song in blue.
With this list of commands you will be able to listen, pause and resume the music that you have searched for on Discord. It is important to remember that you must click on one of the " Voice channels " that you have available. In case you have chosen " Text channels ", the music will not be played in the application.
Synchronization with Spotify
If you have the Spotify application and want to play your playlists while playing or sharing content on Discord, it is totally possible. You just have to link the applications, and for that, take a look at the following steps:
Click on the gear figure.
Press the " Connections " option .
Click on the " Spotify " symbol .
Login to your account.
Accept the link from Spotify.
With these five steps you will link both applications and you will be able to share your playlist as a status or you will simply have the possibility to show your Spotify profile. Your friends will be able to see the song, the artist and the minutes played on your profile.
Best music bots
Groovy isn't the only feasible app for Discord. There are other bots that can be installed in the same way, but they have other additional benefits that could work for your playlist. Next, the 7 best music bots for this application will be taught :
Fredboat : It is an integral bot that does not need a special configuration. The playback sound is of quality, it allows the inclusion of lists and the commands are easily remembered.
Ayana : It has a complete music bot that can be configured in Spanish. Its advantage is that it plays songs from SoundCloud, Twitch or YouTube and you can exchange reactions with those who share the music.
Groovy : It is one of the most practical and complete bots to add to Discord, that is why it has been decided to explain its installation process and certain commands that allow songs to be played. You will have all the basic options available such as volume control, random or automatic playback.
Rythm : It is among the great favorites for its quality and simplicity when searching or playing music. It has a series of commands that are limited but do not prevent the development of the program. With Rythm you can import SoundCloud or Youtube playlists and define who will be the server's DJ.
Dyno : It has a complete bot with different functions with which you will generate certain customizable commands and you will be able to listen to all kinds of music.
Vexera : It is a bot that can also be configured in Spanish as it has 15 different languages ​​of your choice. It has practical commands, but to access basic options you need to purchase the "Premium" version.
24/7 : This bot has different control options that are acquired by being a Premium member. However, it includes videos, songs and plays radio music regardless of its length. It is not as complete as the previous ones but it works properly.
Regardless of which bots you choose, the procedure for adding it to Discord is very similar to what has been explained previously. The important thing is that you have the necessary commands to slow down, fast forward, pause, resume and play the music. In this way, you can continue playing online with your friends and simultaneously listen to the songs of your choice.