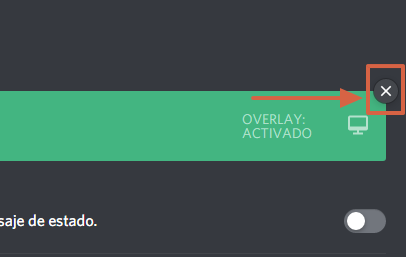 Discord is an application to belong to various communities of education, science, television, music, online games and even anime. Depending on the activity you are doing within the platform, you can place a status so that your friends know what you are doing. Likewise, when they see your status, they can start the conversation to enjoy the same content or play the same game but together.
Therefore, in this article you will know how to put a status in Discord, either manually or automatically by granting the necessary permissions within the application so that the game is observed. Likewise, you will also know the invisible mode of Discord and you will learn how to change the states to notify that you are connected, absent or do not want annoyances. With this, your contacts will know by which community to locate you.
Online states
To find out if you are available (or not) to chat in the application, you can go to the online states. In Discord there are 4 states, which are connected, absent, do not disturb (you will not receive any notification on your desktop) and invisible (your contacts will not see you connected but you will have access to any community in Discord). To put an online status in Discord you just need to perform the following steps:
Open Discord.
Click on your profile picture.
Choose a state.
Status customization
The statuses in Discord are small sentences (which can be accompanied by emojis) that inform the activity or the event that you are doing at the moment. With them, you can see if your contacts are available or what game they are in. The states can be customizable both manually and automatically.
Manually
Discord has the possibility to create your own statuses in a practical and simple way. In a few steps you will be able to describe what activities you are doing. You can add emojis and a time of up to 4 hours to remove the status. Taking all this into account, see how to create your states manually.
Click on your photo to profile.
Select " Set a custom status."
Write the state you prefer.
Pick a time to erase.
Choose an emoji (this is optional).
Press " Save ".
Add game as state
One of the advantages of Discord is that it can detect any game within the application thanks to its automatic detection system. If you are playing a particular (verified) game, the status will automatically be set to " Playing (game name) ". Game status can be altered when you no longer play within the platform or when you restart Discord.
The verified games can not be altered manually. ont>However, if Discord doesn't recognize what you're playing, you can add it quite easily manually. The game must be running in the background, that is, outside of Discord. If you want to add it with this method, the steps will be detailed below:
Click on the gear.
Go to " Activity of games ".
Click on " Add it! ".
Press the arrow to see the drop-down list.
Choose an option from the list.
Select " Add game."
You will automatically see a green banner and the name of the game followed by a status that says "Playing now!". If the games you participate in are not verified, you can use this possibility so that your friends still know about what you are playing. Similarly, while you have activated the button " Show the running game as a status message " all the games that Discord recognizes will be exposed.
Disable game activities
In case you want to be totally invisible while playing on Discord, there is a way to remove this type of status entirely. You just have to go to the user settings to deactivate the mode of showing the game as status. If you do not know how the process is, do not hesitate to continue reading these steps:
Press on the gear.
Search for " Activity of games ".
Disable the " Show running game as status message " mode .
Clear states
It is possible to delete statuses in Discord without so many complications. It does not matter if you have added a custom status or if it is the status to notify what you are playing. Both are removable in case you wish to be completely invisible in the program. In the following sections you will see the process to delete both the custom statuses and the game statuses.
Custom
In order to write another state within the application, it is necessary to delete the one that has been done previously. The program does not allow to create more states simultaneously to place them in case you carry out the same actions. Therefore, to remove these states:
Click on your avatar photo
.
Press the " X " (delete status) at the end of your status.
Of games
In case you do not want the games to appear as a status form in the community of your Discord, you just have to deactivate this function so that it is no longer observed in your contacts. To disable game states :
Press on the gear.
Select " Game Activity."
In the green message, click on the " X " in the lower right corner.
Online applications were made to share information, tastes and preferences with other users. Without a doubt, the statements are a tool to supply information quickly and accurately. With this tutorial you will be able to know how to delete, deactivate and put states in Discord in order to notify the activities you are doing or the state you are in online.