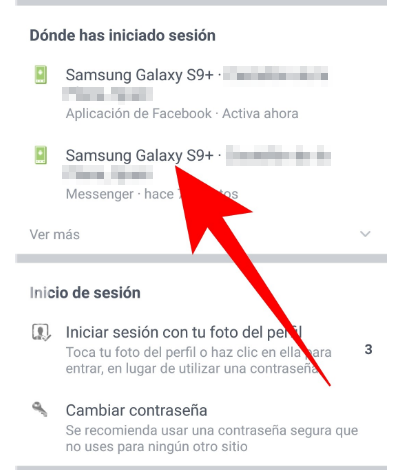 Every day we are more intercommunicated through the network and in recent years platforms such as Facebook have been born that allow you to send a lot of information, from which we can mention text messages, audio and even video calls, and also gives us the opportunity to share posts with our group of friends in real time. An important detail that you must learn is how to close the Messenger session on all devices.
In 2008 Facebook decided to launch " Facebook Chat " on the market, which would later become " Facebook Messenger, it is no more than an appendix of the giant but more focused on the instant messaging service.
But what happens when you are tired of being online and want to take a break? Well, it is not surprising that many of us consider that constant connectivity can become a bit invasive, and that is why here you can find a way to close your session on Facebook Messenger and then you will have the opportunity to learn how to permanently close your account on said app.
How to log out of Facebook Messenger on all devices?
To begin with, we will tell you that supposedly logging out of Facebook Messenger is not possible, but here you can discover how it will be possible and with a fairly simple method that we will see below.
We will start by opening the Facebook application on our device and press the main menu button, this is marked with three horizontal bars.
In this way we will have displayed several options from which we will choose the one that says " Settings and privacy ".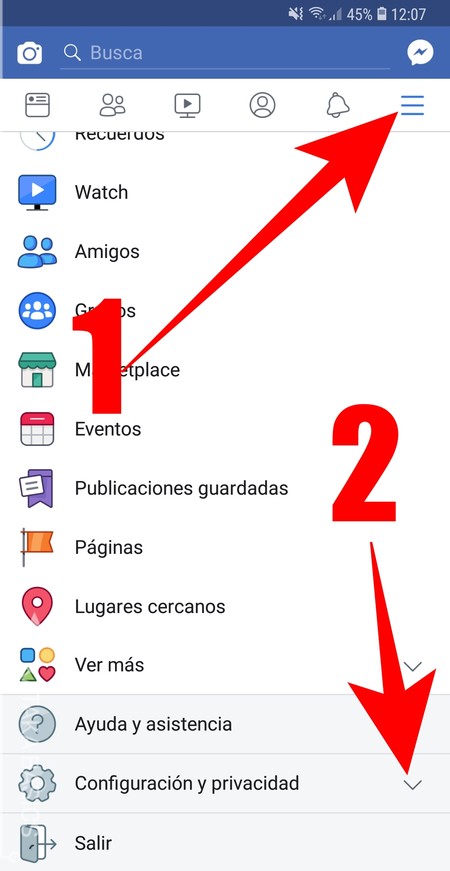 In this box we will click on the " Configuration " option .
At this point we can see a list of options among which we are going to click on the one marked " Security and login ".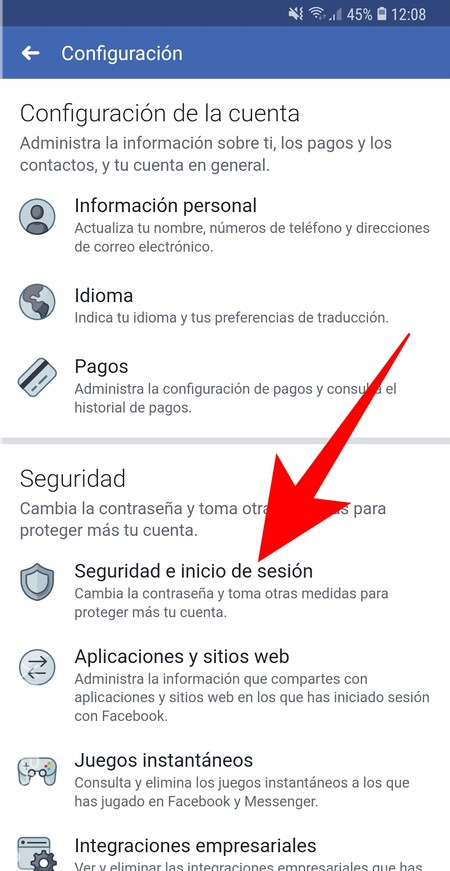 Here you can see the list of devices that you have connected to your Facebook account, taking into account that the same device can be marked with two types of connections, one through the main Facebook app and the other will belong to Facebook Messenger.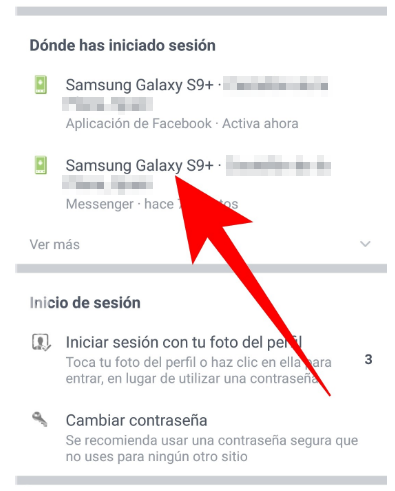 Once we have identified the connection that we want to close, be it Facebook Messenger or the main Facebook app, we will proceed to click on it, thus opening a box in which we will choose the option " Exit " and that's it (now, if you want to re-enter said app you will have to enter your user data again as you did for the first time ) .
In case you've ever wondered how to remotely log out of Facebook Messenger, this is the procedure you should follow for it. In fact, you can do from a terminal provided with only open the session Facebook with your username and password, e sto is very useful in case of theft or loss of your phone.
How to delete my Facebook Messenger account Definitely?
It is curious that people who want to disconnect sometimes have to make a greater effort than those who want to be connected, and an example of this is that if you have deactivated your Facebook account, that does not mean that you have also deactivated Facebook Messenger.
That is why below we will show you the fastest method to deactivate your Facebook Messenger account once and for all, clarifying that the main requirement for this to be possible is that you have previously deactivated your Facebook account and have the Facebook app installed Messenger for mobile terminals instead of the web client version.
We start by opening the Facebook Messenger app on our device and click on the image that we have assigned to our profile, thus opening a box with options from which we are going to choose " Conditions and policies ".
At this point we can see the option " Deactivate Messenger " and then click on it to make the account inactive.
In case you want to reactivate your Facebook Messenger account, you will only need to log in with your password and username.