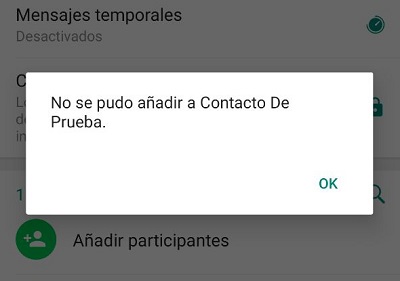 Surely it has happened that you have a contact with whom you could talk on WhatsApp, but now certain things happen that make you suspect that you have been blocked in the instant messaging application. Although there are hundreds of programs, websites and applications that promise to know this type of thing, the truth is that they are a fraud. To know if someone has blocked you on WhatsApp, you only need to take into account certain aspects in the same app.
In this post, you will be able to see each of the things you should consider to know if you have been blocked on WhatsApp. These details are nothing more than the limitations imposed by the blockade within the same platform. So if you can't do each of the things listed below, that person or contact has likely blocked you from their list.
Considerations to know if you were blocked
Do you get tired of sending messages and they do not respond to you? You don't even know if they reach him or not? At this moment the doubts assail you, and you begin to investigate " how to know if they eliminated me on WhatsApp ". The truth is that you can observe certain details that can let you know if you have been blocked. Then check the following things to keep in mind to know this:
You send a message and there is no confirmation
For this you must observe if the message has one or two ticks (✔). The blue color is not predominant, since it is something that can be deactivated. But if you see a single ✔ in black, then you should be concerned as that means the messages are not being viewed or received. There may be other causes, such as a cell phone turned off, but it is already a detail that may involve a blockage in WhatsApp.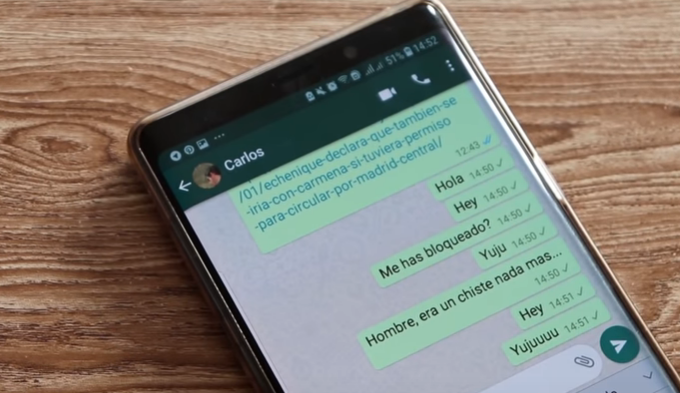 You can't see the last connection time or their profile picture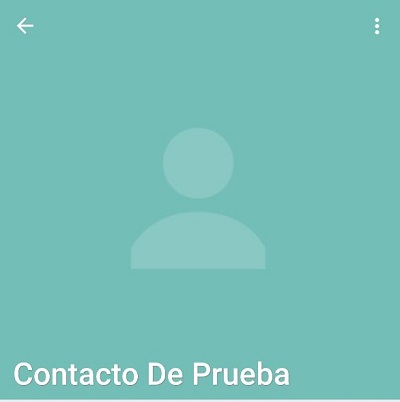 Although this can also be configured from the settings menu in the "Privacy" part of WhatsApp. If, added to the aforementioned consideration, you cannot see the last hour of your connection or your profile picture, it is more than a clear indication that you have been blocked by that user or contact.
You cannot make voice or video calls to them from WhatsApp
If a contact or WhatsApp user has blocked you, you will not be able to make calls. Attempting to dial that number for a voice or video call will automatically terminate the call. If, in addition to the aforementioned, this also happens to you, it is more than certain that you have been blocked.
You cannot add it to a WhatsApp group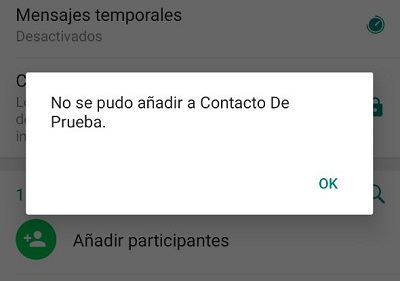 Last but not least, try creating a WhatsApp group and adding that contact that you think has blocked you. If you cannot do it, it is already a 100% confirmation that you have been blocked. Therefore, added to the previous considerations, there will no longer be any doubt about it.
You don't need to have an application to know if you were blocked on WhatsApp, but if you still have questions, you can try the following guidelines :
The most logical thing is that you call the person and ask if they blocked you. Of course, everything depends on the context, so if you have given reasons for your blocking, then this option should be discarded and try the following alternatives.
Check if the contact is online. Here you will have to put in hunter mode and wait to see if it connects. If you see that it never connects, then it is likely that it has blocked you.
Use a mutual friend or a third party. The idea is that this person added as a friend (if they are already friends, much better) the suspect (a) of blocking you, to send him a test message or try to communicate in some way. If the person responds without a problem, then the problem is with you. It is one more proof that he has you blocked or blocked.
If you have tried all these steps and have not been well stopped, then you should know that you were blocked by that user. There will no longer be any doubts about it if you have put each of the aforementioned considerations to the test.
Frequent doubts
If someone blocks me on WhatsApp, I can see their status
You can't, but you can ask someone else to do it for you, or you can buy another phone line. But if that user knows that it is you or notices it, it is most likely that they will block you again.
They blocked me on WhatsApp, how do I unblock myself?
The only way for you to be unlocked on WhatsApp is for the other person to do it manually from their mobile. Otherwise, you will remain blocked. Therefore, you should ask the person who blocked you to reverse the situation.
Block someone on WhatsApp without them noticing
It's simple, you just have to enter the contact's profile, go to the 3-point menu , at the top right of your WhatsApp interface, select the Block option , and then choose Block again.
The person will not find out that you blocked them since WhatsApp does not provide these types of notifications. This does not guarantee that the person will not realize it, but will only find out if they begin to investigate with the steps mentioned above.
What happens when you block someone on WhatsApp
You will stop receiving all kinds of notifications related to that person. It will not be able to communicate with you using this social network, but it will be able to make normal phone calls (unless you also block it and add it to your "blacklist").