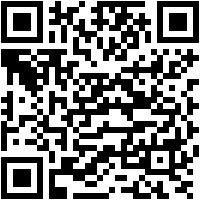 As an instant messaging platform, WhatsApp offers the possibility of having a personalized profile that shows your name and a profile photo that identifies you. In this sense, the use of profile photos is very common not only in WhatsApp, but in many social networks and media. Therefore, it is common that sometimes we are interested in knowing who (whether or not of our contacts) has been interested in taking a look at our own profile photo.
In this sense, it must be clarified from the first moment that the WhatsApp application itself does not have an option that gives us access to this type of information, since the platform itself tries to respect the privacy rights of its users. However, we are going to delve into this topic and explore some third-party options that promise to give you access to how to find out who viewed your WhatsApp profile. You want to know more? We invite you to continue reading!
Who saw your WhatsApp profile?
As we have just mentioned, there is no direct way that allows us to have access to information such as knowing who has seen our WhatsApp photo, therefore, several applications that can be found in the Android Play Store promise us to have access to these data conveniently and quickly. However, there is something very important to keep in mind, and that is that these are third-party applications that have not been certified by WhatsApp or offer guarantees regarding the protection of your information.
For this reason, it is important to point out that downloading and using applications such as Whats Tracker, WhatsApp Tracker, Profile Tracker and the like may pose a potential risk to your personal information, in addition to not guaranteeing that the information you provide is accurate or real. For this reason, when you download and use any of these applications to see who has seen your WhatsApp profile (or any other social network such as Facebook, Instagram, etc.), you are exposing yourself to many potential risks at your own risk.
For this reason, the most prudent and recommended thing in our opinion and that of the experts in digital security, is to desist from using this type of tools of dubious origin and settle for waiting for WhatsApp to release an update in the future that we provide access to this type of information.
However, if you want to try your luck and try any of these applications, the best rated in the Play Store is Whats Tracker. So you can take a look below.
Whats Tracker
Whats Tracker is an application for Android that is available in the Play Store and that allows us to have access to statistics regarding those who have recently seen your profile picture on WhatsApp. This tool promises to show not only who has detailed your profile, but for how long they have done it and even determine if they have zoomed in on your profile photo.
If you want to download it, we remind you that it is an app developed by a third party and that it is not related to WhatsApp, so you must assume the risks of using it. As for how to download it, you can do it directly from the Google Play Store by searchingWhats Tracker or by clicking the direct download button that we leave you here below.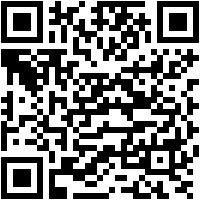 Whats Tracker
Developer:
Promo apps inc
Once you download and install the app, all you have to do is access it, click on Analyze my WhatsApp prolife and wait a few seconds for the app to collect all the necessary information. Once this is done, you will see a series of data referring to which contacts have accessed your profile, who has seen your photos and other data that could be of interest to you.
That said, we reiterate our position on digital security and the fact of all the risks involved in downloading and using Whats Tracker or any of the applications that promise to let you know who has seen your profile picture on WhatsApp,