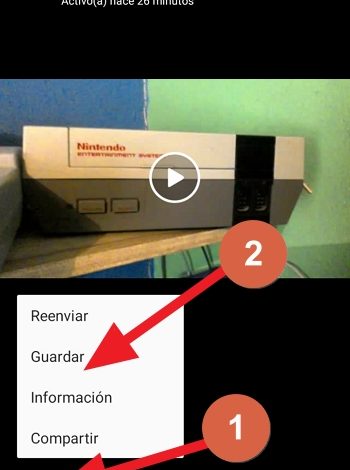 There is no doubt that Facebook Messenger is one of the most complete, comfortable, versatile and popular instant messaging applications in the world. Through this you can not only send stickers, voice notes and images, but it is also possible to send and receive videos stored in the device's gallery.
However, unlike other apps such as Telegram or WhatsApp, the downloaded videos are not stored directly in the internal memory of the device, but remain within the virtual gallery of your Messenger account, this being the only way to access them normally.
For this reason, if you want to know how to download videos from Messenger to be able to have them in your gallery and watch them whenever you want without having an internet connection, then you should know that it is possible and it is quite easy. Keep reading this post and learn how to do it yourself.
Download Messenger Videos
It does not matter if you use Facebook Messenger from your smartphone or your PC, on both platforms it is possible to download the received videos with the same ease. Right now we explain the procedure for each case.
From your smartphone
In case you are a user of an Android or iOS phone, you can download your videos received through Facebook Messenger without the need for external applications or anything similar. In this case, just follow a few simple steps that we show you below:
Access the Facebook Messenger app and open the chat where the video of your interest is.

Click on the person's name and press See photos and videos.

Open the video you want to download, tap More> Save.

Once this is done, wait for the video download to take place.
The download time will depend on the length of the video and the speed of your connection. Once the download is finished, you will be able to play it from the Messenger album located in the gallery of your cell phone.
From your pc
If you are interested, you can also download your videos received on Facebook Messenger in a simple way and using your computer. To do this, just open your preferred web browser and follow these instructions:
Access the mobile version of Facebook from your browser through this link: m.facebook.com
Once inside, go to the messages or Messenger tab.
Locate and select the chat with the video you want to download.
Find the video you want to download and right click on it.
Press the Save video as option and wait for it to download to your PC in MP4 format.
As you have seen, it is an extremely simple and fast process to execute. You no longer have excuses to download and enjoy the videos that you have received from Facebook Messenger on your phone or your PC.