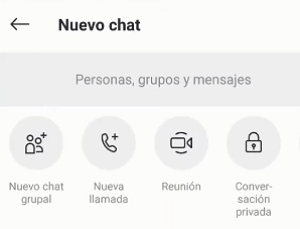 The steps to follow to download Skype vary slightly depending on the device and the Operating System in which you want to use the tool. In this text, you will find a guide for downloading this application on your PC, as well as on your mobile device, whether you use Android or iOS. Once downloaded, the installation process is very simple and intuitive.
On the other hand, you will also learn how to download Skype on your Xbox and how to configure it in Alexa. In this way, you will know all the best options for using this free application. If you want to learn how to download Skype on any device compatible with this application, continue reading this post.
In the PC
To download Skype on your Windows, Mac OS X or Linux computer, the first thing you will have to do is go to the official page. Follow thislink, to go directly to the application download site and follow the steps below:
Once on the page, make sure to go to the " Desktop " tab.
You will see a blue button with the default text " Get Skype for Windows." You must click on the arrow to the side to display the different download buttons.
Finally, select the option you need according to your Operating System.
Upon completing these steps, you will be directed to a page where you are welcomed to Skype and the download should start automatically. In this same location, you will find a link to " Try again " if it does not start automatically.
You will get an .exe file (in the case of Windows) and you just have to run it to start the installation process. Once installed, you can log in to use Skype on your PC quickly and easily.
In the same way, you can download Skype in Windows from the application store of said Operating System. To do this, you can use the following button: