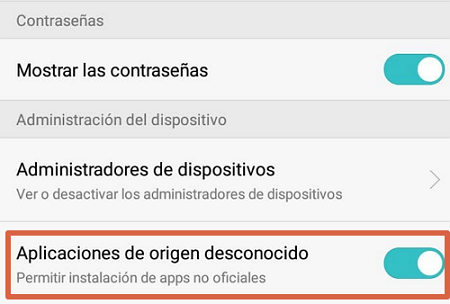 Discord is a group chat platform originally created for gamers. However, its popularity has made it a very useful tool for different communities. That is why, in the following post, it is explained how to download this program in the different existing Operating Systems, including Android and iOS mobile devices. With which they can chat by voice and video, as well as transmit live games and other programs from the computer.
In this sense, you should know that Discord is available for Mac, Windows, Linux, iOS and Android devices. Now, in the case of Smartphones with Android Operating System, this tool can be downloaded both from the official store and from external pages in .APK format. To know all the existing methods to download the aforementioned application, continue reading this post until the end.
On computers
Although this program can be used online from the official website, Discord for PC was the first version of this application, designed for written or voice chat in online games. Its download is completely free and can be carried out on computers with Windows 7 or higher and Mac OS.
Windows
To download Discord to your Windows computer with version 7 or higher, you must enterthis link and follow the steps described below:
Click the " Download for Windows " button.
Choose the destination folder for the file and press " Save."
Please wait while the download completes and once it is finished, click on the " DiscordSetup " file to proceed with the installation.
Complete the necessary steps to install the program on your computer.
By following these steps, you can download and install Discord on your Windows computer quickly and easily. Now, in order to use it, it is important that you have an account within the platform, it can be created in a few minutes on the official site of the application.
Mac
The process for downloading Discord on Mac OS computers is basically the same as detailed above. You just have to click onthis link and Scroll until you find the option corresponding to your team. Then run the .DMG file and open it to proceed with its installation, at the end you will be able to start the program on your computer without major inconvenience.
Linux
If you have a Free Software or Linux computer, you can also download Discord for free from the official website. However, for this particular Operating System, the platform offers two executable file formats:deb andtar.gz. Therefore, to download the program in question, you must enter the web page and scroll until you find the option "Linux".
Then, click on the drop-down menu and select the option that corresponds to your team or its characteristics. At the end of the download, install Discord on your computer, just as you would with another computer, when everything is finished you can open the program and use it to chat while you enjoy your online video games.
On Smartphones
This program also has a version for Android and iOS mobile devices, which can be downloaded from the official application store of each Operating System. Now, if you have a Smartphone with Google's own OS, you have the additional option of downloading Discord in .APK format from any external Marketplace. Learn more about each method below.
Android
Downloading Discord for Android is as simple as going to the application store from your mobile or clicking onthis link. Then, you will simply have to press the " Install " button and wait while the System takes care of everything else. When you are ready, you will have a super entertaining application to connect with friends and rivals in the fantastic scenarios of online video games.