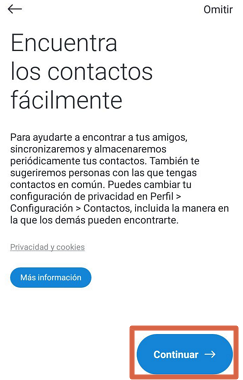 Skype is a software developed and distributed by Microsoft since 2003. Its main function lies in the communication of two or more people through audio or video calls for free. Even allowing to communicate directly to cell phones registered on said platform (this requires payment or membership subscription).
In this sense, registering for Skype is something simple and totally free. For this you require the use of a Microsoft account (Outlook or Hotmail email), which you can create at the time of subscribing or go directly to the site and then complete the registration. The steps to follow are very simple, to know what they are, read this post until the end.
From PC
Creating a Skype account does not take more than a few minutes, since the essential requirement is a good Internet connection. However, you require the desktop application on your computer, which you can download from the manufacturer's official site, followingthis link.
On the other hand, you can use the Web version to register in case you do not have the necessary time to download when creating your account. In any case, the steps to follow are very similar on all devices (PC, Tablet and Smartphone), so you can finish quickly.
In the desktop version
To sign up for Skype from the desktop app, follow these directions:
Download and install the app on your computer.
Open Skype.
As this is the first time you log in, you must click on " Sign in or create."
A new window will appear where you will have to select " Create one ".
Now you must choose between creating it with your cell phone number or using an email.
For this particular case, the email option was chosen. So now you will have to enter your email address. However, if you do not have such a requirement, click on " Get a new email address."
At this point you will have to write what will be your new email.
Note : Write only the title of the email without any domain. To choose the latter you can display the available options and select the one that best suits you.

Set the password for your new account. Make sure it is easy for you to remember and difficult for others to decipher.
Write your name and press " Next ".
As a last step you must write a code of visible characters in an image, to verify that you are human. Remember to distinguish between upper and lower case.
When you're done, your Microsoft account will have been successfully created and you will be able to log into Skype using the same details you entered during registration. As final settings you will have to configure your profile image, audio and video devices and import your contact list, if you have it.
In the web version
You can sign up for Skype from its web version, following the steps shown below.
Login to https://www.skype.com/es/features/skype-web/.
Click " Login " to display the list of options.
Select " Register ".
You will be taken to a new page where you will have to write the phone number or email to register. In doing so, click " Next."
Note : To switch to the email option you just have to click on " Use an email address instead ".
Now you must enter the password for your new account and press " Next ".
Write your name and click " Next ".
Now you will have to confirm the phone number you registered through a 4-digit code that you will receive on your mobile.
Finally, you must choose between keeping the session started on the device or bypassing this option.
At the end, the session in Skype Web will open automatically, you will only need to configure the main aspects, such as your profile image and the audio and image output devices. When you do, your Microsoft account will have been created successfully. So you can log into any of the platform services, using the data provided during registration.
From the phone
Creating a Skype account from your phone is very simple, as the steps to follow are similar to those used on the PC. However, you need to download and installthe app from the Play Store. Once you have it, follow the instructions outlined below.
Open the app on your cell phone.
Press " Sign in or create ".
Choose " Create one."
Select an option to create your account. In this case, the alternative phone number will be used, then click " Next ".

Note : You also have the option to create a new email address by clicking on the corresponding option.

Enter the security password for your Microsoft account.
Write your name and click " Next ".
The platform will send you a security code to the phone number or email provided. Take note of it and write it in the corresponding field. Then click " Next ".
Now you will have to select a theme for the Skype display on your phone. Then click " Continue ".
Finally, you must choose between importing the contacts or omitting this option if you wish.
When you finish your account will have been created and you will be able to enjoy Skype services without any problem. It is recommended to add a profile photo so that your contacts will recognize you quickly.
Create an account in Skype for Business
Microsoft's communication software also has a version for companies, which offers a series of functions focused on the professional field. They allow workers and corporations to access special features such as recording meetings or using other programs in the office suite. This, like the version for individual use, is compatible with all devices.
However, to create a business profile in Skype you need to have a subscription inOffice 365, for which you require a Microsoft account. In case you already have this membership, you must follow the instructions explained below to register as a company.
Sign in to Office 365 by following this link.
Follow the path Settings> Office 365 Settings> Software> Skype for Business.
Select the language and version of the Operating System of your computer.
Click "Install".
The program download will start immediately, please wait while it finishes.
When you complete the installation, you will simply have to log in using the account you opened in Office 365.
In this way, you will have created a business profile from which you can get the most out of each of your work meetings.
Advantages of having a Skype account
By becoming a Skype user you have access to different benefits. Among which are:
Share content with your friends list (audio notes, MP3, videos, images, documents, etc.).
Call national and international phone numbers at no cost. For this it is necessary that the other person is also a Skype user.
Make video and audio calls for free at any time of the day.
React to received messages with funny emojis.
Share "Moments" that your friends can view for 7 days.
Create private conversations with other members of a group in common.
In conclusion, it could be said that Skype represents a great communication tool for millions of users. So creating an account on this platform is a great way to keep in touch with your friends, co-workers, and family. Remember that the latter is something free and easy to do.