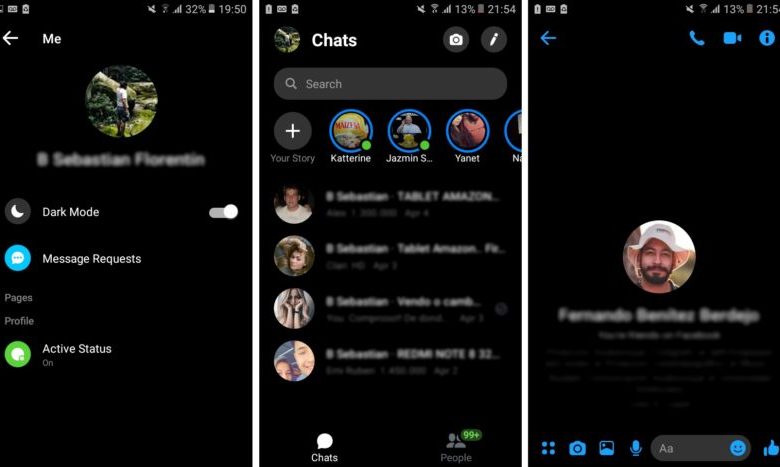 One of the best ways to chat through Facebook's servers is its application called Messenger. While people have long demanded that a dark mode be placed on the application. It was not until recently that it was officially implemented. And without using tricks that can ruin our lives, damaging our application.
Dark mode is a customization layer that helps us avoid eye strain. The main idea in this way is to turn the gleaming white into a non-dazzling black. In a much more elegant layer thanks to the shade of black, which allows visual rest, especially for those who use the smartphone at night.
For those who spend many hours on Messenger this mode is the best they can activate. Since in addition to eliminating the visual fatigue that light colors generate. It helps us save battery, as it sounds, it helps us save battery. This because the balance of light colors consumes they need more energy to be active.
Dark mode activation
There is only one way to activate this dark mode and it is directly from the application. If you want to know how to activate it, stay and see the steps to do it yourself. Activate the dark mode and start enjoying the benefits it brings us now:
We must first open the application.
We will look in the upper left part, we will touch our avatar.
Just below our avatar, Dark Mode will appear with a moon icon next to it. With activating it we will already have this layer installed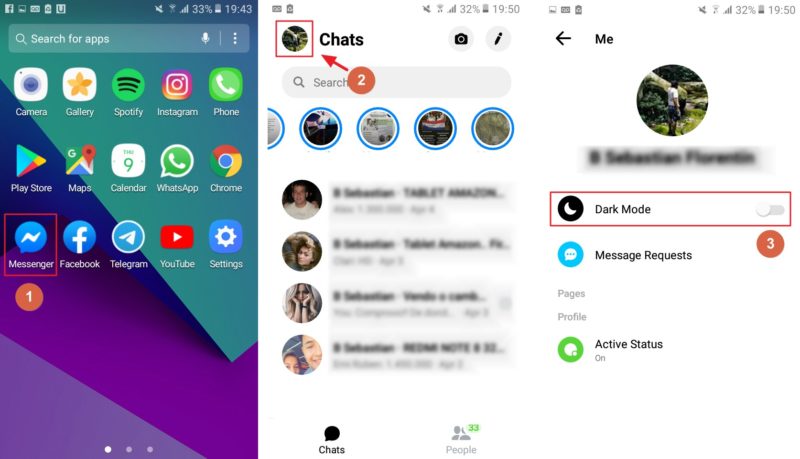 Compared to other platforms of M. Zuckerberg, in Facebook Messenger the dark mode can only be activated in a single way. This is through the same application. In Instagram for example, you can activate the dark mode after activating this mode on the entire device. In Huawei devices it can be done through the themes that you can download in their respective app.
Features of Facebook Messenger dark mode
Facebook Messenger's dark mode contains some features not visible to the naked eye. We will present you some of them, so that you enjoy this way more when chatting with your friends, family and acquaintances.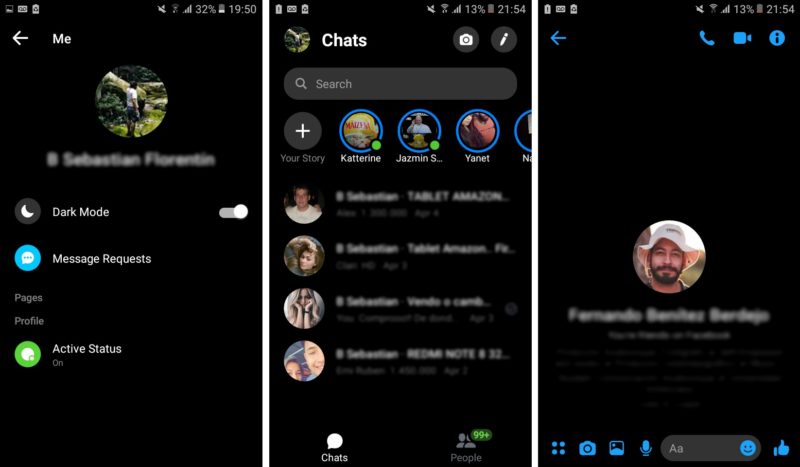 Some time ago, you can customize the colors of Facebook Messenger messages. With the dark mode, these colors become more striking. Thus, your gaze will focus effortlessly on the messages sent and received.
In dark mode, all the letters in the messages are white. In normal mode, the letters of the messages you send are white, while the letters of the ones you receive are black.
The black contrast between the background and the messages received is remarkable thanks to the shades of gray. So you don't get confused between sent, received and quoted messages.