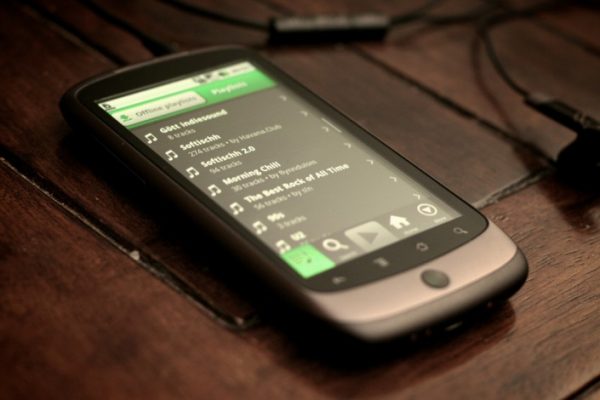 WhatsApp is an instant messaging application that is as popular as it is useful, and today almost everyone with access to a Smartphone has WhatsApp on their phone. For this reason, there are not few people who have ever suffered from the annoying error that throws the "Download failed" message when they try to download an image, audio or video received from the application.
Luckily, this problem (which is quite common), has quite simple solutions that you can carry out yourself to eliminate the failed download message and continue using your WhatsApp regularly. In this post, you will be able to know all the causes that generate this error, as well as the way in which you can solve it in each case.
Causes and solutions
The error that throws the message "Download failed. The download could not be completed. Please try again later " can appear for many different reasons and, therefore, the solutions for each case are different. In this sense, the appearance of this error can range from something as silly as problems with the Internet connection, to lack of internal storage or cache conflicts.
You don't have enough storage on your phone
One of the most common causes of the error "Download failed in WhatsApp" is generated as a result of the lack of storage space in the internal memory of the mobile device. Thus, when you try to download a multimedia file that you have received via WhatsApp and your phone does not have enough space to host it, the application itself will automatically throw the error.
To check if this is the cause of the error on your phone, you can go to the file manager of your device and see how much storage memory your mobile has left. In case it is saturated, it is very likely that the WhatsApp error does not allow you to download files is caused by this reason.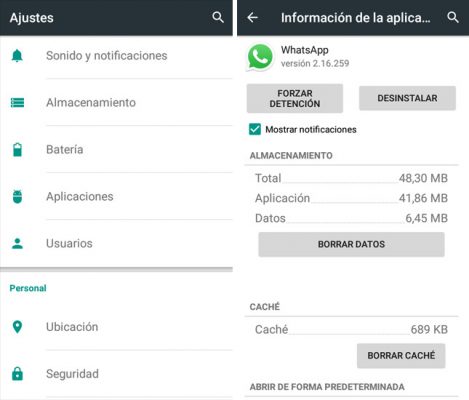 The most efficient thing in this situation is to delete all the junk files that have accumulated in the WhatsApp folder in all the time you have been using it. These files are also known as cache. To clean the cache of your applications, what you should do is go to Settings or Configuration and look for the apps installed on your computer.
Once there, locate WhatsApp and choose the option to Empty cache. Another easy way to do this is to automatically purge the cache using apps like AVG Cleaner or CCleaner.