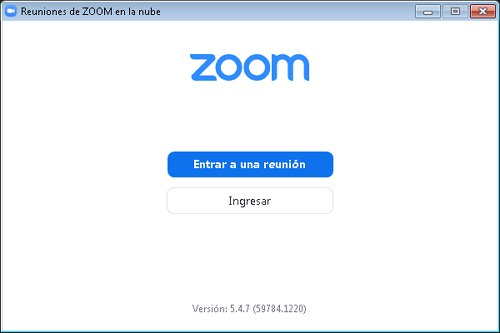 The tool for video called Zoom is very easy to obtain, although the method to use may vary depending on which one you choose. You can download Zoom on your computer through the official site. In this text you will find a complete guide for downloading Zoom, which explains the process to follow for each of these cases. Additionally, you will learn how to download Zoom on your mobile device.
While this application has been very popular and used since its inception, it is currently at its peak. This is thanks to the growing need for online meetings, whether to attend online classes or the popularity of telecommuting. Therefore, if you are considering starting a new course or taking a job from home, you will be interested in reading on to learn how to download Zoom for PC or other devices.
From the official website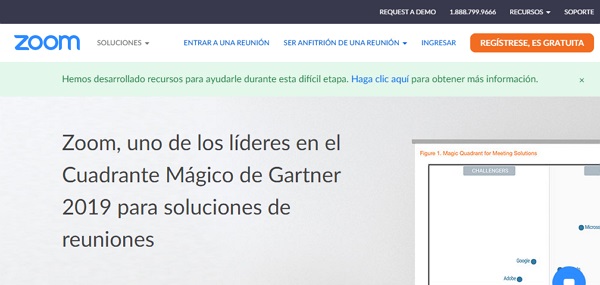 This application has a page called " Download Center " from where you can get the version of Zoom you want. In this space is the Zoom Client for the browser, which will be necessary to enter any meeting and will be downloaded automatically when you try to access for the first time.
Also, you can get the Zoom add-in for Outlook and IBM notes from this location . These serve to add a button in each of these tools and allow the scheduling of meetings quickly and easily. To obtain them follow the following steps:
Enter the Zoom Download Center, you can do it by following thislink.
Locate the program or add-on you want within the list displayed on the screen and press " Download."
Once this is done, it will start the download of an .exe file. You will simply have to double click and accept the permissions to execute it, since the installation will be carried out automatically.
This is all you need to download the Zoom client for PC from the official website. If you want to install Zoom on Windows or Mac, these were the steps to follow. Once this is done, you will only need the ID of the meeting you want to join or log in with your account to create a new room.
It is important to note that in this same location it is possible to download various add-ons with which you can easily create or schedule your Zoom meetings, from another platform, such as Outlook. Likewise, you will have the possibility of installing the Zoom Rooms application for Mac, to integrate touch screen options.
Zoom Rooms
Many people confuse the Zoom application with Zoom Room, not knowing that the latter is a tool for companies with additional functions for this medium. The mentioned software offers drivers for creating video conferencing and various functions for a more advanced experience.
Among the prominent features of Zoom Room are the choice of three screens, the screen sharing and replication of issue. Likewise, the host can silence the participants or reverse this option through their iPad or Tablet.
With this way of managing multiple displays, Zoom provides greater connectivity, convenience and professionalism to meet the needs of large companies. In addition, more participants can attend than are allowed in the meetings with the free version.
To download Zoom Room for Mac or Windows, you just have to follow thislink to the official website and click on the option that corresponds to your Operating System to start the download. In this same location you will have the possibility to subscribe to the service or request a free trial to test its benefits.
On mobile devices
It is also possible to download Zoom on mobile devices, you simply have to access the official store of your Operating System. If you have an Android device, you can use thislink, but if you want to download Zoom for iPhone or iPad you must use the followinglink.