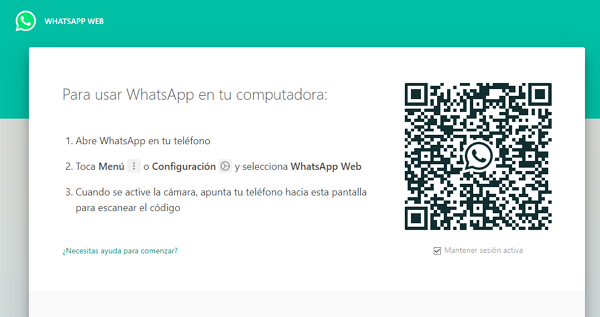 To recover deleted WhatsApp messages you must use the last backup that you have saved in the application. To do this, you will have to delete and install WhatsApp again and restore the messages that have been stored. In the same way, you have external applications that will be in charge of rescuing the deleted messages within the platform. This way you can get back to the content that you have accidentally or intentionally deleted.
WhatsApp is one of the applications with the greatest interaction worldwide thanks to the exchange of messages, images, videos, among others. To free up storage space on the device, you need to empty conversations that are not so relevant. However, in case you have deleted some content that is important, in this post you will see all the steps you must follow to recover deleted messages from WhatsApp.
Restoring the backup
The backup protects the messages and the multimedia content that you have within all the conversations. With it, you can recover WhatsApp chats that have been accidentally deleted. However, backups must be done before deleting the message. If stored later, the message will not be found within the restore.
On Android
The procedure to restore WhatsApp backup on Android devices is really simple. You just have to follow the steps that will be detailed below:
Open WhatsApp and click on the three vertical dots in the upper right corner.
Choose " Settings."
Go to " Chats ".
Swipe and click on " Backup ".
Choose " Save " only if the conversation to be retrieved has a date earlier than the one indicated by the application.
Uninstall and reinstall WhatsApp. If you have an Android device, press thislink.
The application will tell you if you want to restore the last backup you saved. Press " Yes ".
On iOS
On both Android devices and iOS phones, you must store the backup via Wi-Fi, since the use of mobile data will consume the entire megabyte package you have available. Having clarified this point, you can observe the steps you must follow to restore the backup on an iOS phone :
Open WhatsApp and go to " Settings ".
Enter " Chats ".
Click on " Backup ".
Click on " Make a copy ". The data will be saved in iCloud cloud storage.
Uninstall and install WhatsApp for iOS again through the followinglink.
Using external applications
Mobile applications are also tools that facilitate the recovery of messages on WhatsApp. However, you must bear in mind that you will grant access to your contacts, multimedia files, messages, among others. Therefore, you need to be aware that the application can keep this data and the risk that this implies.
WAMR