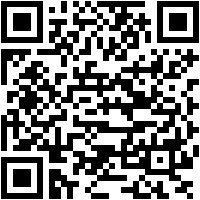 The most famous instant messaging application in the world is always in constant growth, offering its users fun alternatives to communicate with each other, such as WhatsApp Stickers. These attractive stickers became common in the conversations of this platform, to the point of being shown under the image of artists, anime, soccer characters, etc.
Best of all, you can download them from the official store corresponding to the Operating System of your Smartphone, being Google Play for Android and App Store or iTunes for iOS. It should be mentioned that there are many alternatives available, however, you must be careful with some of them, since they require special permissions from where they can access your private information.
Android
In this digital age it is essential to have a good pack of Stickers on your Android, which allows you to communicate with your friends in a fun way. Find in this list the ones that best suit your personality. The best thing about this type of giant Emojis is that they remain independently in WhatsApp, even if you delete the source app from where you added them.
Famous Stickers
Having the image of your favorite artists in the form of stickers for WhatsApp is something fantastic, with this pack you can count on Rihanna, Selena Gómez, Kendall, Finn, among many other celebrities.
To easily download it to your Smartphone, click on this link: https://play.google.com/store/apps/details?id=com.WAStickerApps.celebrity.stickers