Internet
How to use Netflix without Internet: download movies and series to watch offline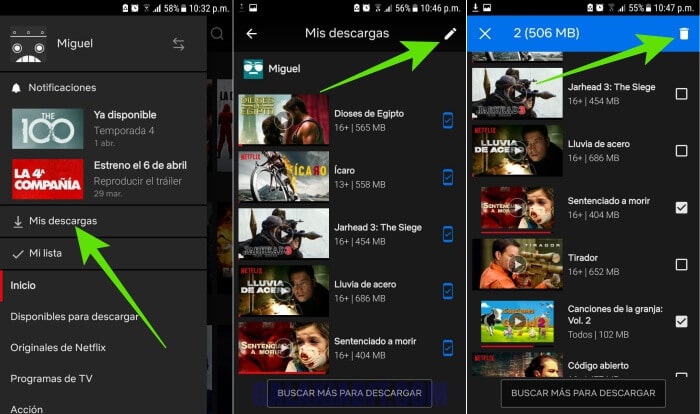 In case you didn't know, you can easily watch Netflix movies without Internet. This can be useful if your connection is very slow, if you are traveling and do not want to exhaust your mobile data, or if you are in a place without access to any network. Netflix introduced offline viewing for its users some time ago; But until now, it is still a feature available only in its applications for mobile devices, tablets, and the application for Windows 10. You also cannot download all the shows or movies you want.
If you only use Netflix on the TV TV or from the browser, you will not be able to download content. To download movies or shows and watch them on Netflix without Internet while traveling, or simply when you are offline, you must use the Netflix application on one of these platforms:
iOS 9.0 or later (phone or tablet)
Android 4.4.2 or later (phone or tablet)
Windows 10 version 1607 or later (tablet or PC)
Download movies and series to use Netflix without Internet
Open Netflix on one of the platforms listed above.
Tap the hamburger menu button and go to Available for download.
If you choose to download a TV show or series, you will see a Download button next to each episode. If you choose to download a movie or documentary, you will see a Download button below the description or synopsis.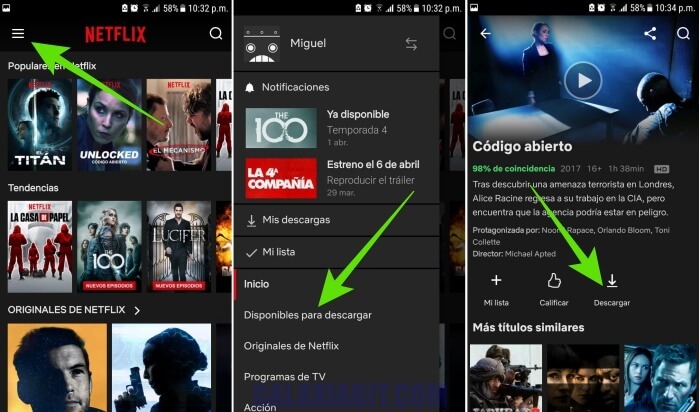 Once you hit the download button, you can see the download progress at the bottom of the screen.
To see your downloads, press the hamburger menu button and tap My Downloads.
To delete a download, go to My downloads, press the pencil icon in the upper right corner; mark the content to be deleted and press the delete icon in the form of a garbage can. Alternatively you can click on the device icon next to each content and choose the Delete download option .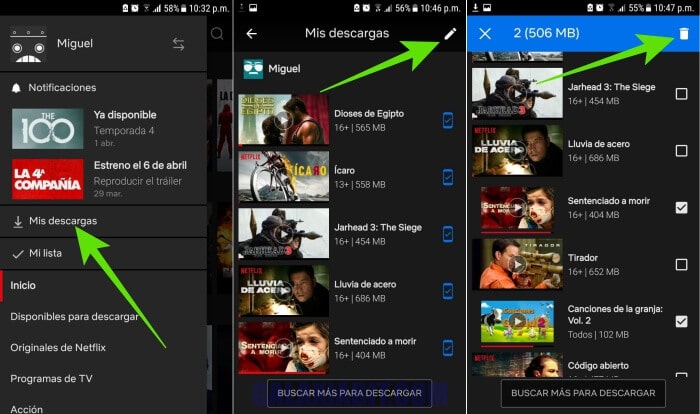 You should be aware that the downloads will expire after a certain period of time. Some expire 48 hours after you start looking at them. Other downloads may expire before you see them, but the app will start to notify you when you have less than seven days to watch your movie, show, or series.
Of course, anything you download to your device will use bandwidth while downloading and will take up storage space on your device.