Internet
How to send an email as an attachment in Gmail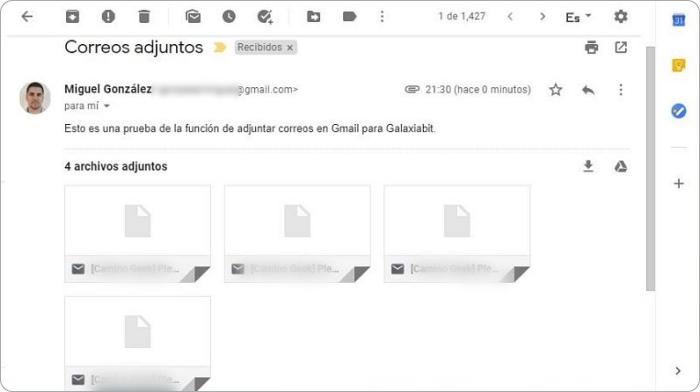 For some time now, you have been able to attach emails in Gmail. Users can attach an email within another email to send to the recipient. You can attach up to a dozen emails for each email to send.
The ability to attach emails within others is a widely used feature, especially in business environments. This allows you to write a summary email and attach a set of backup emails that the recipient (s) can open directly from their mailboxes.
Next, let's see how to attach emails in Gmail.
How to attach emails in Gmail
# 1. Enter the Gmail site Log into your account and use the Compose button to start composing a new email.
# 2. Check the boxes of the emails you want to attach to the email you are composing at the moment.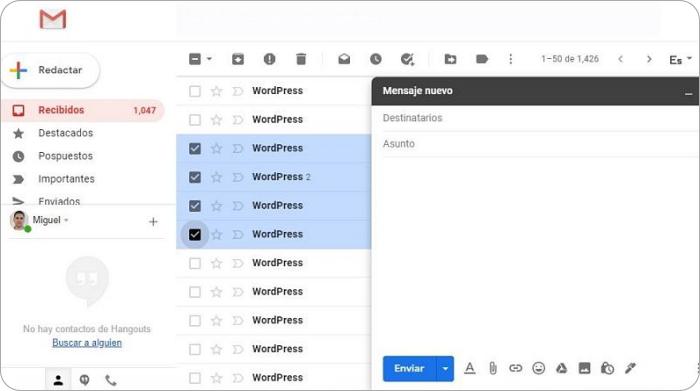 # 3. Drag the selected emails and drop them on the Gmail compose window, as you can see in the following image.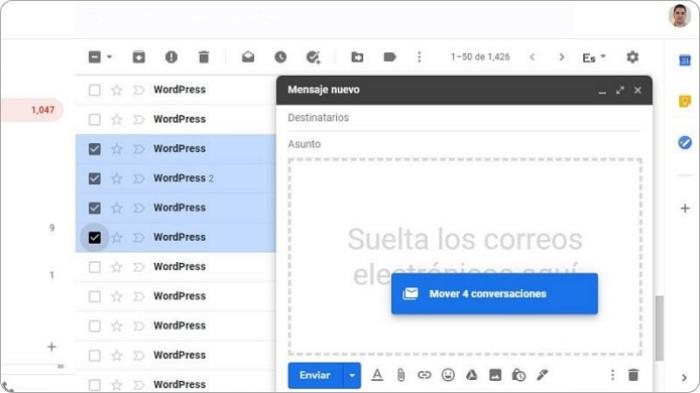 The selected emails will now appear as attachments in the compose window. The process and appearance are very similar to when attaching a regular file.
Alternatively, you can select the emails, right-click and choose the Forward as attachment option . You will also find this option if you click on the 3 vertical dots icon in the header row of the tray.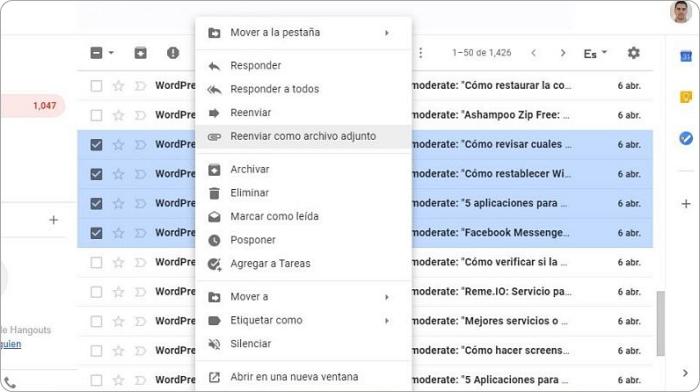 Email attachments look the same as any normal attachment would, as reflected in the image below.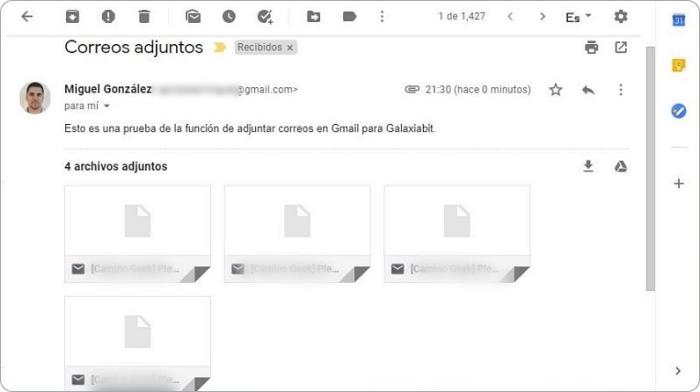 Indeed, it is very easy to send emails as attachments in Gmail. This feature will be very useful in any work environment, since you can attach emails as a reference within a new email, so that the recipient can open, consult and follow up.
I hope this short guide has been useful to you. Leave us any concerns in the comments section below.