Internet
How to put password or PIN to a Netflix profile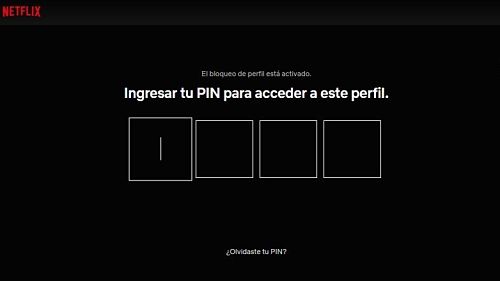 Making your Netflix profile private is very useful when you share your account with friends or family. So no one will be able to know what you are seeing. In this post we will see how to put a PIN or password to a Netflix profile.
Netflix finally allows you to password the profiles separately. This is especially useful if your children use your account, as you can protect your adult profile with a PIN, so that children can only use their own profiles. I suppose it is not at all pleasant for you to enter your profile and that they can spoil your recommended content.
With this new parental control feature, you can keep others away from your profile. Netflix now allows you to set a PIN lock on your profile. Below I will show you how to make your profile be.
How to password a Netflix profile
The easiest way to configure the PIN lock on your profile is through the official Netflix website by following these steps:
# 1. Go to netflix. and select the Account option from the drop-down menu that you will see when you hover over your profile icon in the upper right corner.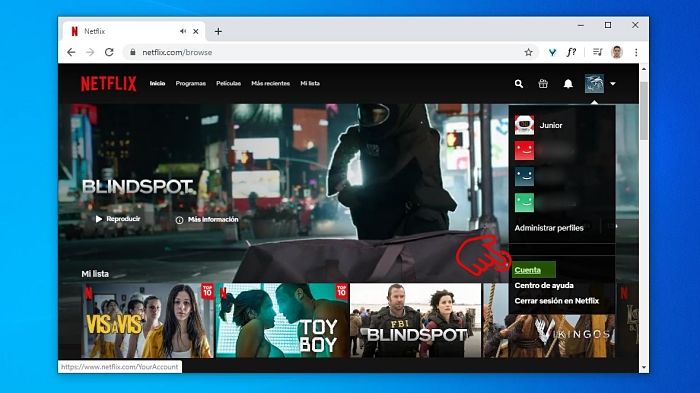 # 2. Scroll down to the Profiles and Parental Controls section and click the little arrow next to your profile. Below that you will see a new option called Profile Lock and the Change link to its right. Click Change.
# 3. It will ask you to enter your Netflix login credentials.
After entering it you will see the option to configure a Profile Lock.
# 4. Here you must check the checkbox next to Require a PIN to access [] profile. It will now allow you to set a secure 4-digit PIN for your profile.
# 5. Additionally you can select the option to Require PIN code to create new profiles. Hit the Save button to make your profile private.
Now when you open Netflix in the browser, official mobile application or TV you will see a lock icon in the profile.
To enter you must enter the PIN code by clicking on the profile photo and you can start watching your favorite TV shows.
Netflix profile lock
Many users were waiting for the option to put password to a Netflix profile individually. Now you can set a PIN or password for each user on your account.
Finally we have that possibility and we can control access to each profile from a multi-user perspective. The other people with whom we share an account do not have to see the content we consume on the platform.
Also, this is an essential new feature for parental controls. You can examine your child's profile, but they may still see R-class content on other profiles on the account. With this new function you will be able to configure PIN blocking in all profiles and prevent children from seeing adult content.