Internet
How to change the Google Chrome download folder on Windows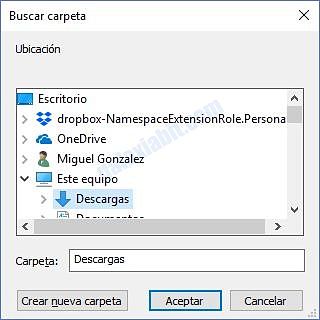 Like most web browsers, by default, Google Chrome saves all downloaded files in the Downloads folder located at C: \ Users \ Username.
The problem with the default download location is that it is on the drive where Windows is installed. Unfortunately, the system drive, or the drive where the operating system is installed, usually fills up pretty quickly as we install programs and applications.
Relocating the download folder is an option. But if you don't want to relocate the download folder and want to use another folder as your new download location for Google Chrome, you can do so in the browser settings.
Change Google Chrome download folder
Next we will see how to change the default download location in Google Chrome.
STEP 1. Open Google Chrome, click the menu icon (three vertical dots) and click Settings.
STEP 2. Scroll down the Settings page all the way to the bottom, to see the Advanced Settings option . Then click on it to show more settings and options.
STEP 3. In the Downloads section , click Change next to the Location field .
STEP 4. Then select a location in the Browse for Folder window . Click the OK button to set the chosen folder as the download location for Google Chrome.
On the same page, you can also activate the option Ask where each file will be saved before downloading it. In this way you will be able to choose in each download where you want to save the files; which in some cases may be more practical
Choose a different download folder
There are several reasons why you might want to choose a different Google Chrome download folder than the default. These could include that the current drive is low on disk space, that you want to move to another location for convenience, etc. Whatever your reason, as you have seen, it is very easy to make the change.