Internet
How to change the default search engine in Microsoft Edge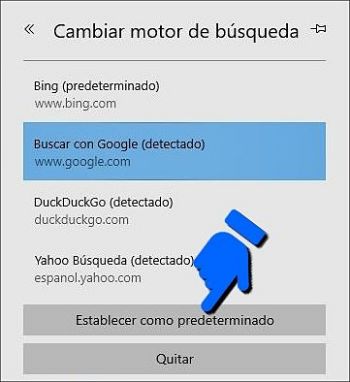 The default search engine in Microsoft Edge is Bing, but if you are more used to using Google or another search engine, you can change it. In this post I will show you how to change the search engine in Edge.
As we know, Edge is the browser owned by Microsoft and was introduced to replace Internet Explorer as of Windows 10. Similarly, Bing is one of the most used search engines in the world and also belongs to Microsoft. Both being from Microsoft, it is more than understandable that Bing is the default search engine for the Edge browser.
But next let's see how to set a different search engine in Microsoft Edge.
Change Microsoft Edge search engine
Next, let's see how to set Google as the default search engine in Edge, as an example. The process is the same to establish any other search engine. Let's see:
# 1. Open the Edge browser and enter the browser you want to set as default, in this case https://www.google.com. This is for Edge to detect the search engine you want to set.
# 2. Now go to Edge Settings. To do this, click on the three ellipsis in the upper right corner.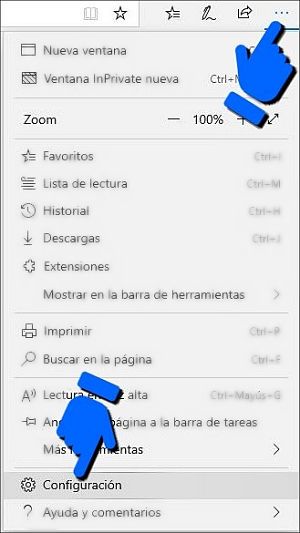 # 3. Within the settings menu, select the Advanced options option on the left panel.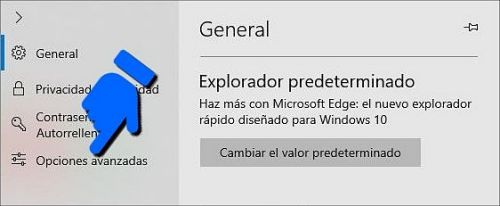 # 4. Now scroll to the bottom of the menu and you will see the Search section of the address bar. Here click the Change Search Provider button .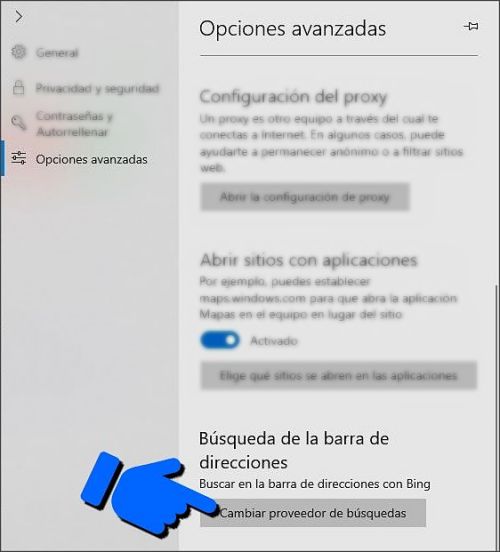 # 5. Here, under Change search engine you will see the search engine that you opened in the first step. Select it and click the Set as default button.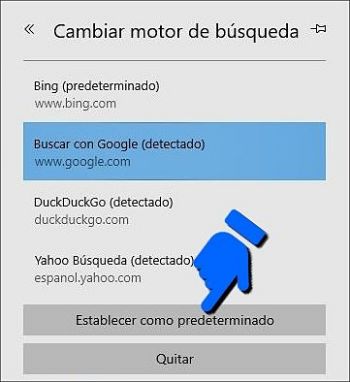 This is how you can change the default search engine in Microsoft Edge. In this case we have established Google as searched, but you can do the same with any other internet search engine.