Internet
How to activate the dark mode of Google Maps on Android and iPhone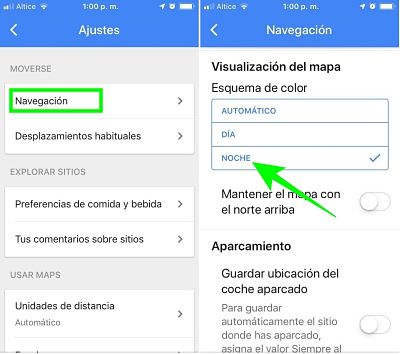 Google Maps activates dark mode automatically when navigating at night, but it also allows you to use it all the time, if you wish. In this post I will show you how you can activate the dark mode of Google Maps.
Without a doubt, Google Maps is the best navigation application that you can use today. And it is that although there are several alternatives, none has the wide range of functions and the universality of it. For example, the application automatically activates dark mode when browsing at night. Dark mode is a good feature for a number of reasons, and many users wonder if it can become the default option.
Activate Google Maps dark mode on Android
Well, as we said, you can use dark mode as your default navigation interface. Keep in mind that this dark mode only works during browsing and that the application will use the standard mode in all other cases.
Next I will show you how to enable it on your Android or iPhone device.
# 1. Within the Google Maps app, press the account icon in the upper right corner and select Settings.
# 2. Now tap on GPS Navigation and scroll down to find the Map Display subsection .
# 3. Here in the Color Scheme option , select the Night mode .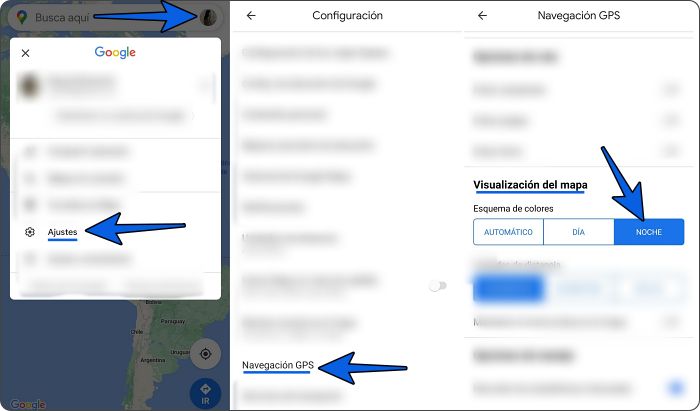 From this change, even during the day, Google Maps will be in its dark mode when you are using navigation.
Activate Google Maps dark mode on iOS
The process to enable Maps dark mode on iOS is very similar to Android:
# 1. Just launch the Google Maps app and hit the hamburger menu. Here you must click on the Settings icon (in the form of a gear) at the top right.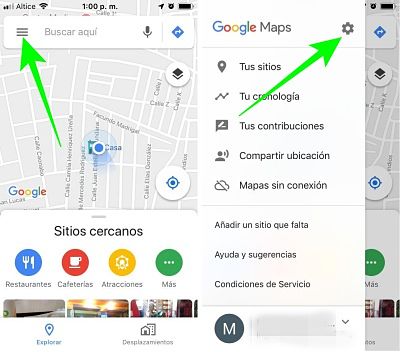 # 2. Now press Navigation and enable the Night option in the Color Scheme submenu found under the Map Display section .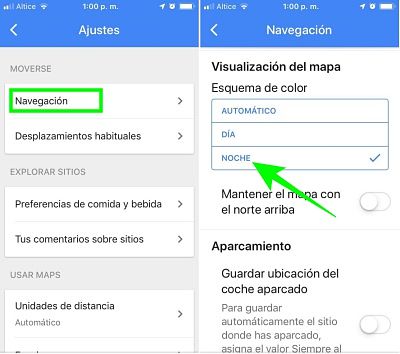 Dark or night mode will now be displayed when using Google Maps navigation, even during the day.
Night mode anytime
Dark or night mode is especially beneficial for devices with an OLED screen, as it could reduce battery consumption while browsing. As we know, having the screen on for a long period of time will make extensive use of the battery, and therefore the autonomy of the phone would be reduced.
With the dark mode you can greatly mitigate this inconvenience, in addition to that dark colors have a less negative impact on the eye. I hope this trick is useful for you.