Emails
How to create folders in Gmail and have emails arrive in specific folders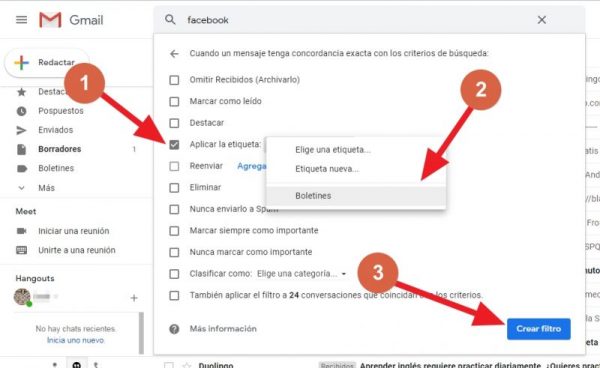 Having an inbox in your Gmail account is not always an easy task, especially if you are a person who frequently receives a large volume of emails. It does not matter if it is the emails of your work, your friends, the Bank, the university, etc. The key to always being up to date with your email is based on having control of all this information in real time. To do this, you may have wondered how to create folders in Gmail and make emails reach these specific folders.
If you do not know how to do it, in this post you will know the procedure you must follow . You can create as many folders as you want to keep your mail service inbox orderly. In addition to that, you can make these folders the recipients of those emails. Each of the steps to follow will be explained in detail below, continue reading until the end to learn how to do it.
Create folders in Gmail
The first "stage" to automate and keep your Gmail email inbox organized is to create folders to be able to sort and archive your received emails. To do this, the steps you must follow are the following:
Open your Gmail account from your browser and go to the inbox.
In the left column, click " More ".


Now click on " Create New Tag ".

A window will be displayed in which you can place the name, after this, click on Create.

Repeat the procedure to create as many folders or labels as you want.
Repeat these simple steps to create all the folders you need to organize your inbox.
Get emails to specific folders
Now that you have created your folders for Gmail, it is time to create filters that automate the work of organizing emails and make received emails go to specific folders. This is a very simple thing to do and consists of the following:
Go to the search bar in your inbox and click on the arrow on the right.

In this box you can enter those parameters you want to filter your emails. Here you can choose elements such as:

Keywords.
Sender emails.
Recipient emails.
Size of files received.
Receipt dates.
Others.

Once you enter the parameters you want to filter content to a folder, click " Create filter ".

In this list, click " Apply the label " and choose the label (folder) previously created to store the mails that match the filter you just created and click " Create filter ".

Repeat this procedure to filter specific emails to your labels or created folders.
As you have seen, this procedure is much simpler than you might imagine, so you can have your Gmail organized in less than 5 minutes and with an entire automated system that will allow you to have access to all your information quickly and comfortably. What are you waiting to apply this knowledge to your Gmail account?