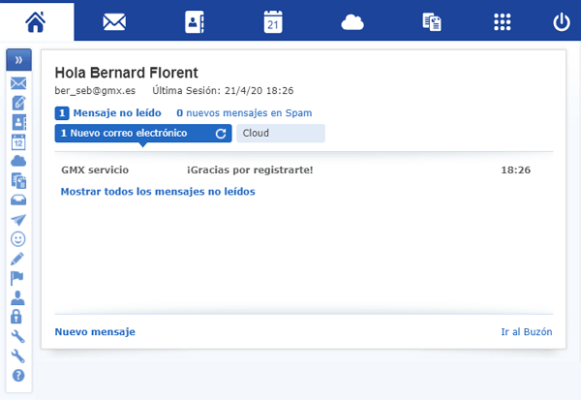 When talking about GMX e-mail, it refers to an electronic account server that comes from Germany. Among the most innovative that it presents, it brings you a set of options that will help you feel more secure.
Although it is a service that has many similarities with other existing ones such as Gmail or Hotmail, you will be able to realize that its operation does mark certain differences. In this way, you can see that it is a different way to enjoy this type of communication services.
Today's world has led to the development of more and more tools that allow better use of communications, this is how the GMX email server has emerged . This is a good alternative to consider.
Log in
The login will depend on the team you do it. Here's how you log in from PC and how to log in from a mobile device:
From the browser
You enter the platform through this link:https://www.gmx.es/.
Click on the "Login" option .
You must enter the email address and your password below.
Click "Login" and just wait for the page to load and enjoy the service.

Sign in from a mobile device
The first thing you should do is download the application on your mobile.
Once the download is complete, you must open it.
You will be able to appreciate some spaces where you must enter your email and password. Once these data have been entered, you have to click on the "Login" option .
You can now use your email and the best thing is that it will be open on your device.
Download GMX mail for Android: