Among the best email alternatives, you will find AOL Mail. This is known as a webmail service, which is derived from its provider AOL. It is a totally free service that has a wide range of options for your day-to-day tasks.
Counting on AOL which is an internet service company, it is presented as a versatile and high quality email. It has many similarities with established services of this same that are recognized worldwide.
Emails have gained a very important space in our daily lives, you can see this when you discover how important it is to have one for various transactions. AOL Mail has designed a server that will be quite useful for you, while also presenting you with a lot of versatility.
Log in
From the browser
To use your AOL Mail email, from your computer, you can do it in the following way:
Enter the main page, do it through this link:https://mail.latino.aol.com/.
Once on the home page, you will be asked to enter your email and password that you previously provided.
Next, you will be able to see the tray of your emails and the rest of your options.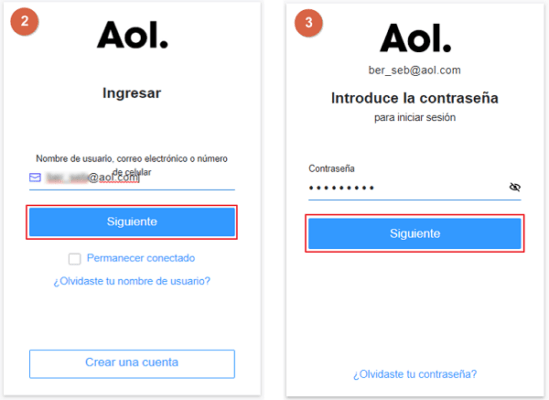 From the app
If what you want is to have access to AOL Mail from your mobile devices, the first thing is that you verify with what type of operating system your device works.
If you have a device with Android, you can download the application, you can enter the Play Store or through this link: