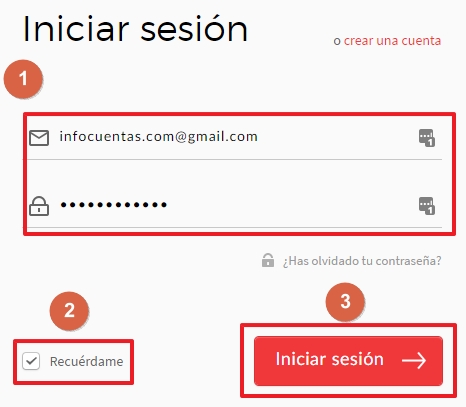 If you have files hosted on your MEGA or Mega.nz cloud and you want to view, download, modify or upload new files, you must necessarily log in to your account for this purpose. On the other hand, if you have a premium account in Mega you must also log in to it in order to enjoy the benefits you are currently paying for.
Enter the MEGA website and log in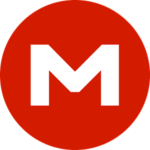 Log in to MEGA
Direct link to the service:https://mega.nz/
Don't have an account yet? Create an account at Mega.
The Mega file storage service has a new website (https://mega.nz/ ) that allows you to access your encrypted files in the cloud just by entering your access data. If you haven't already done so, you can create a Mega account for free from the website.
To log in to Mega you do not need to limit yourself to the web platform accessible from the browser since the service is present on various platforms such as mobile applications for Android and iOS, browser add-ons and programs to synchronize files on the computer such as MegaSync.
Enter from the web
From the web, the login process is extremely simple and you only need your access data: email and password.
Access the Mega login page or go to www.mega.nz and press the "Login" button. Before the service was known as www.mega.co.nz, however, later the domain has changed to mega.nz.
Enter your access data: email and password.
Uncheck the " Remember me " box if the device you will log into is not yours.
Press the " Login " button .
If you have entered the correct data, you will be immediately redirected to the page from which you can manage your files.
Enter from Android or iOS
Mega has an application for Android and iOS from which you can manage your files directly from your smartphone, you can also synchronize your gallery or configure the availability of your files offline. It is available in the official application stores of each platform.
Download the application for your device :

Android :

iOS :

Press the " Login " button .
Enter your access data such as email and password.
Press the " Login " button again .
If this is the first time you are logging in to your mobile, you must define some previous settings regarding synchronization before using the application.
From Megasync
Megasync is the Mega program that you can install on your computer, whether you have the Windows, Linux or MacOS operating system . By installing this program you will be able to navigate through the folders of your Mega cloud as if it were a normal folder on your hard drive.
Login to https://mega.nz/sync.
Click on the button corresponding to your operating system to start the download of the installer.
Install the program on your computer.
Access the program and log in with your normal access data.
On the other hand, Megasync is also a powerful manager for downloading files stored in Mega, thanks to which you will no longer have to worry about keeping the browser open while you are downloading a file.
Browser extension
Mega has add – ons for the Google Chrome and Mozilla Firefox browsers. These add-ons will allow you to manage your files and downloads directly from the browser, without having to resort to downloading the code from the website each time Mega is accessed. This means an advantage because you will save bandwidth and it will be much faster to access Mega.
Download the Mega plugin for your browser.

Chrome :

MEGA

Developer:

https://mega.nz

Mozilla Firefox :
Download it directly from the pagebrowser add-ons on Mega.

Install the plugin.
Click on the Mega icon in the corner of your browser.
Log in as you normally would on the Mega website.
Once you have started the session through the add-on installed in your browser, you will be able to access Mega much faster since the interface will not have to be downloaded every time you request it.
Login problems
At the time of logging in, there may be some problems that will prevent you from doing so. There is no doubt that the most common problem is having lost your password, but don't worry! Most login problems have a solution.
You don't remember your password : If when trying to log in you receive a warning that your password is incorrect, you may need to recover your account. If you do not remember your password, the only way to recover your account is through the encryption key that you should have noted when creating your Mega account. Follow the steps on the Mega recovery page:https://mega.nz/recovery.
You do not remember your email address : if you do not remember your email, you can still recover your account by going tohttps://mega.nz/recovery and pressing the "Start" button without entering your address. You will need your encryption key to recover your account.
You don't remember your email or password : you can follow the same steps
Those are some of the problems that can appear when logging into Mega. If you need more help, visit our article on how to recover a Mega account.
recommendations
Logging in to MEGA requires entering sensitive personal data and on top of that the files stored in your account could be important. Bearing this in mind, it is recommended that you always follow some recommendations when logging in to Mega, in order to keep your account secure and prevent access to it by third parties.
Change your password regularly : it is necessary to keep your password updated for greater security. Choose a good combination of letters, numbers and even symbols to avoid theft of your account.
If it's not your device, log out after using the service : many users make the mistake of logging in on unknown devices and not logging out when finished, so their accounts are used by third parties.
Uncheck "Remember Me" at Login : The "Remember Me" feature on the login screen for your computer is used to save your password after login. If it is not your device, uncheck this option.
Install an antivirus or antimalware : there are malicious programs that record everything entered on the keyboard, which is why it is always advisable to have an antivirus or antimalware installed to always be protected.
Do not share your password with strangers : if you share your password with people you do not know, they can change it and keep control of your account, even keeping the payment information in case you have a premium account.
By following these recommendations, you can rest assured that your Mega account will not be compromised.