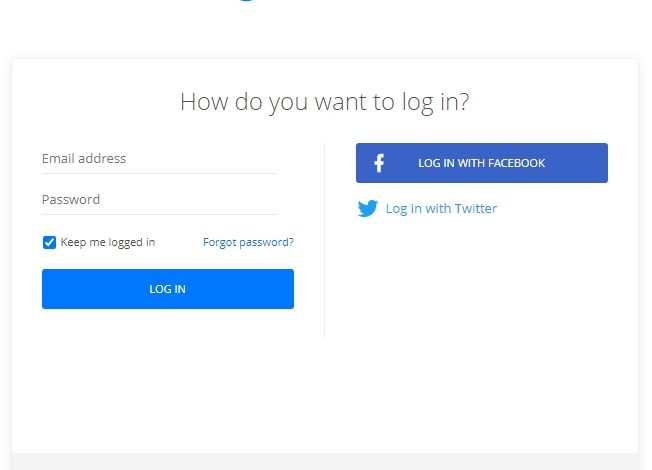 Without a doubt, Mediafire is one of the most popular and used cloud hosting services in the world. This is due to its ease of use and the great advantage it offers through its free plan, which offers the possibility of creating an account with up to 10 GB of storage for all types of files.
However, to make use of all these benefits, it is necessary to create an account on this online platform, something that not everyone knows how to do on their own. For this reason, if you have come this far because you are interested in entering MediaFire for free and making the most of this cloud storage service, then you should not worry, since we are going to explain step by step everything you should do to create an account on MediaFire.
Enter the MediaFire website

Login / enter Mediafire
Create account in MediaFire
Direct link to the service:https://www.mediafire.com/

Create an account on MediaFire
Creating a free MediaFire account is much easier than you might imagine, the only thing you need to know from the first moment is that this platform is in full English. However, by following the instructions below, you will be able to sign up with the basic plan and have a free account in a few minutes.
From your web browser, access the MediaFire portal using this link: https://www.mediafire.com
Once this is done, press SIGN UP, button located in the upper right corner of the screen.

Next, you will see the different plans that MediaFire offers. To create a free account with 10GB of storage, choose Get Basic.

Now you will access the registration form. Fill in the requested fields with your personal information.

Then check "I agree to the Terms of Service" and click on " Create Account & Continue ".

After this you just have to confirm your account. Go to your email, open the MediaFire email and click on the link that says " Clicking this links ".

Now a new tab will open in the browser, press Verify Email and that's it.

Once this is done, your new MediaFire account will be automatically logged into you. You are now ready to enjoy all the benefits of this service!
Enter MediaFire
If you already have a MediaFire account but don't know how to log into it, it is not something you should worry about at all, since entering their platform is very easy. Follow these simple steps to do it:
Enter the MediaFire page from this link: https://www.mediafire.com
Click on LOG IN with the button in the upper right corner of the screen.

Below you will see a form to log in using your email and password. Fill in the fields and press LOG IN.
If instead, you use MediaFire by linking your Facebook or Twitter account, press the corresponding button on the right of the screen.

Once you do this, you will have accessed your MediaFire profile without any problem.