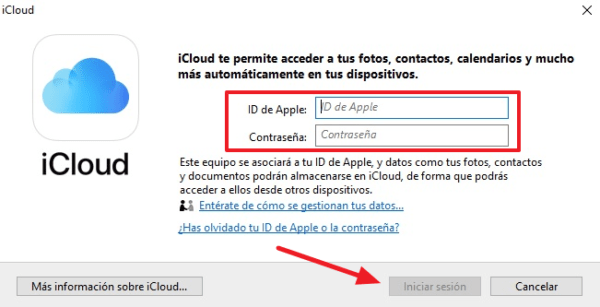 iCloud is an Apple platform dedicated to providing cloud storage services for users with computers such as iPhones, iPads, iPod, iPod Touch, Mac OS or Windows computers, and more. Through iCloud it is possible to store the different files and information linked to a user's account in one place. In this way, it is possible to access all the content through the Internet and through the different equipment compatible with the application.
iCloud has a synchronization center to manage email accounts, archive and access contacts, control a calendar and much more. In this way, users of this platform can access a large number of files without consuming physical storage space on their devices, which makes it an excellent tool for users who have little memory space on their computers.
Characteristics
There are many features of iCloud that make it one of the most useful and reliable cloud storage apps today, some of the most important are the following:
To use iCloud it is necessary to have access to the Internet through broadband, Wi-Fi, data network or some other connection network.
It can be used on computers with iOS 5 or later operating systems. As for Mac computers, it is compatible with OS X Lion and newer versions.
To sync iCloud on a Windows OS computer, you need to download iCloud Control Panel. Also, to use the calendar, contacts, and other management functions, the account must be synchronized with Outlook 2007 or later.
It allows you to store all types of files : links to web pages, documents, apps, notes, iBooks and more.
It is linked to Apple's email servers, so all information received and sent by email is automatically backed up to iCloud.
The free iCloud mode offers a 5GB cloud storage space.
It is possible to link an iCloud account to multiple devices and access all the information stored there in parallel.
Through this platform you can make backup copies of the content stored in the internal memory of iOS devices without having access to a computer.
It allows to store the multimedia content of the phone gallery automatically by means of a synchronization. Thus, when a user captures a photo or video, it is automatically saved in iCloud.
It has the option to control a Mac computer remotely, for this, it is necessary that this computer is linked to the same iCloud account.
It syncs with iTunes, allowing music to be stored within the system and accessed on other devices.
What is it for
The Apple application stands out for its versatility, having multiple functions and tools. In this way, the most prominent uses of iCloud are the following:
Cloud storage
This is the main quality of iCloud. In this sense, an iCloud account works like a hard drive on which it is possible to store all kinds of files and information. However, unlike a physical storage medium, all this content is stored in a virtual space known as "the cloud. "
Search for lost iOS devices
One useful feature of iCloud is its iOS device geolocator. In this sense, through this application, a person can find the whereabouts of an iPhone linked to the same account. When you enable this feature, the approximate location of the device is displayed. In the same way, lost equipment can be made to intermittently or vibrate, which helps to find the device easier and faster.
Generate backups
Information can be backed up and stored in iCloud. This not only applies to information stored in galleries and folders on devices, but it also allows you to save any important information found in applications (such as WhatsApp, Telegram conversations, etc.) and private accounts.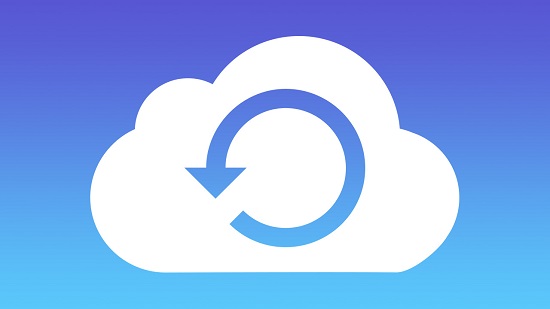 Virtual management base
iCloud enables users to perform extremely comprehensive virtual management. This is achieved from its multiple planning functionalities. From an interactive calendar, to a to-do list and a memo blog, it is possible to keep track of the day-to-day through a single platform and no matter what device is being used.
iCloud Mail
Apple's exclusive email service is iCloud Mail, an email platform that can only be accessed through an iCloud account. In this way, it is possible to send and receive emails from all types of accounts and store all the information sent and received in one place: the iCloud cloud.
Advantages of use
ICloud is indisputably one of the most convenient and useful cloud support and team linking services available today, so here are some of the most important advantages or benefits of this storage :
It allows you to link different iOS devices and share the space in the cloud between all of them.
Aside from the 5GB of free storage space Apple offers in iCloud, it provides unlimited storage for music and media purchased through services like iTunes.
iCloud adapts most of Apple's functions to all a user's devices, creating a network of smart devices that is practical and easy to manage.Disadvantages

Despite all the good it offers, it also suffers from certain shortcomings that must be taken into account before choosing to use this platform. The downsides of iCloud are defined below :

Currently iCloud does not use data encryption for content hosted on its servers, so the government and potential hackers could access personal information and violate user privacy.
It is essential to have an Internet connection with good upload speed, otherwise iCloud could throw errors when uploading files to the cloud.
It only has 5 GB of storage space in the cloud for free, which falls short compared to the proposal of other alternatives such as Google Drive or Mega.
For more storage space, it is essential to pay a subscription.

How to use iCloud on Windows

Although Windows is the operating system of Apple's main competitor in the PC market, the truth is that it is compatible with iCloud and several of its functions. However, to be able to use all its tools through Windows, it is essential to have an iOS device. If this is the case, just follow the steps below to be able to use iCloud on Windows :

First, you must access the page Apple official and press the " Download " button in the section of Download iCloud for Windows. After this, a new tab will open on the official Microsoft page through which the app can be downloaded. On this site you must click on " Get" and then "Install".
After completing the download of the application, it is simply necessary to follow the steps indicated by the installation manager. It is important to check the option " Accept user license agreements ".
Once the installation is complete, iCloud will start automatically and will show a tab through which you can log into the platform. Here it is necessary to put the Apple ID and the password used in our iOS devices.
After logging in, the computer will automatically synchronize with the rest of the devices linked to the iCloud account, so that all the platform functions can now be used through Windows.

As you have seen, iCloud offers a large number of features and benefits for those who use it, especially if you are an iOS user. Therefore, knowing what it is for and its different advantages and disadvantages will offer you a broader perspective of the cloud storage service, being able to get more out of the service.