Cloud storage
iCloud Drive: How to Download, Set Up, and Use on Windows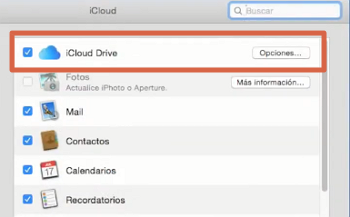 The method to download iCloud Drive, depends mainly on the update of the Operating System with which you are working; if it is Windows 10 or a previous version. Being the first of these options, you can obtain the application from the official Microsoft store, otherwise you will have to download it using a link located on the Apple website. This post was made with the intention of providing a general guide, which applies to both cases.
Some iOS users use Windows on their computer instead of Mac. For them, downloading and installing iCloud Drive as an application on the PC is a great option. In this way, they will be able to access the information available in the cloud comfortably from their computer, regardless of whether it is not an Apple computer and without having to enter icloud.com through the browser, since it will be incorporated.
Requirements for download
The main requirement for setting up and using iCloud Drive on Windows is having an iCloud account. If you use any of Apple's services, you should know that you already have it, because it is the same one with which you access iTunes or the App Store and in turn, it is the one you created when you first used your iPhone or iPad. If you need additional information about creating a new ID, enter the official Apple support by following thislink.
On the other hand, as already mentioned, it is important to know which version of Windows you are using to download the application. If you don't know which OS update your computer works with, just follow thislink to the official Microsoft support site to find out.
The version of the app compatible with Windows 7 and 8 is available on the Apple website, which you can access by following this link. In case you have Windows 10 or a higher version, you need a Microsoft account to access the official store and download iCloud Drive, this would be your Hotmail or Outlook email address. You can enter the store through thislink.
Download instructions
Since the process to download iCloud Drive is different depending on which Windows update you use, in this section you will find a brief guide to the corresponding steps to follow in either case.
From Microsoft Store
To download iCloud Drive, you need to have Windows 10 or higher. If you meet this requirement, simply Login with your Microsoft account to the official store by following thislink.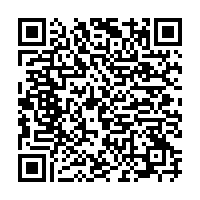 Press " Get " and wait a few seconds.
A button will appear saying " Install ", tap it.
To finish, press " Start ", with which you can open the app if you wish.
Once this is done, you will have downloaded and installed the application on your computer. By clicking on " Start ", you open the program with which you can begin the configuration process.
From the Apple website
If your Operating System is Windows 7 or 8, you can get iCloud Drive from Apple's official website. Enter thislink and follow these simple steps:
Locate the option " download iCloud for Windows on the Apple website ", click on this text which contains a hyperlink.
You will see that a file begins to download with the ending .exe, this process may take a few minutes. Once you've downloaded the document, simply press it to run.
Once all the steps have been carried out successfully, it is time to start customizing the iCloud tool. In the next section, a guide on how to do it.
Setup instructions
Once you have downloaded and installed the application, you can start configuring it. It is recommended to restart your computer for iCloud Drive to be integrated into the system and work properly. After this, follow the steps mentioned below:
If it doesn't open automatically, run the application from Installed Applications or Programs.
Sign in with your Apple ID.
You must enter a confirmation code that you will receive on your mobile device.
Check the " iCloud Drive " option .
Select the tools you want to sync with iCloud.
Press " Apply " to save the changes made.
Basically, this is all you need to configure the application. However, the next section explains in more detail some of the functions that you can sync in iCloud Drive. In " Storage " you can see all the files shared through iCloud synchronization from other devices.
ICloud Features and Functions
During the configuration, you have the possibility to activate the synchronization of certain tools on your computer. The most common functions and applications that you can find are the following:
Photos : When you check this box, you must always enter the " options … " to customize it as you prefer. This feature allows you to organize your photos and videos as well as make comments on those that you share with other people. In the latest versions, content can also be pinned to be viewable offline.
Emails, contacts, calendars and tasks : You can enjoy these iCloud tools thanks to the fact that the information is synchronized with that of your other devices.
Bookmarks : By agreeing to bookmark this feature, the bookmarks will be downloaded from iCloud to merge with those from your browser on Windows.
Most users usually choose to sync " Photos " in iCloud, as it is one of the most useful and convenient features of this tool. To activate or deactivate this, like other functions, you simply have to check or uncheck them during the customization of options.
Use iCloud Drive
To use this tool once configured, you will simply have to go to the file explorer where you will find the folders corresponding to the information that you decided to link between the devices. The name of the folder where this data is located is iCloud Drive.
Likewise, there is a folder called iCloud photos where you can upload the photos you want and these will be synchronized along with those of the other devices, so they will be available on any of these.
Setting up iCloud Drive on other computers
To customize and use iCloud Drive in Windows, it is necessary to previously activate this option on your Apple devices one by one manually. Otherwise, their files will not be synchronized on your computer.
The procedure to follow is different on iPad, iPod, iPhone or even on Mac if you have one. Here is a guide to the steps and aspects to consider to configure iCloud Drive on different Apple computers:
On iPhone, iPad or iPod touch
The steps to activate syncing with iCloud Drive on a mobile device are very simple. Here is a brief guide on how to customize the options of this application on iPhone, iPad or iPod touch:
Go to " Settings " or Settings of your device.
Press " iCloud."
You will see the option of " iCloud Drive ", activate it by pressing the corresponding button.
Once this is done, you will find in the files app, all your photos and videos from iCloud Drive. The process may vary a bit depending on the version of the Operating System you have.
On Mac
The process to customize the basic features of iCloud Drive on a Mac is basically done by following the steps outlined below:
Enter the Apple menu and go to the " System Preferences " section .
Select the " iCloud " option .
Check the box for " iCloud Drive."
It may be necessary to sign in with your Apple ID, in case you haven't already done so. If you enter " options … " you can select the applications you want to be synchronized.
Important information
It is important to take into account certain essential aspects to avoid inconveniences in the configuration of the application on other devices, a list of them below:
Update your iOS mobile devices (iPhone, iPad or iPod touch) to its latest version, you can check how to do it fromhere.
Get the latest version of macOS. If you need more information, follow thislink to official support.
Sign in with the same Apple ID on all your computers.
If you're having trouble updating, check the minimum system requirements for using iCloud Drive fromhere. You will be able to find information about the characteristics that your computer must have to use certain functions as well as the general use of the app.
These are basically all the aspects that you should take care of for the configuration and use of iCloud Drive on your Apple devices. Upon completing these steps, you will be able to synchronize the information from the rest of your devices. With this, they will be accessible through this system of storage and management of shared files in the cloud.
Although it is possible to access iCloud from Windows using the corresponding web address, download and install the application in this Operating System, it is an excellent option to manage your photos, videos and other files with greater comfort. It even allows, in the most recent versions, to pin the files so that they are available without an Internet connection.