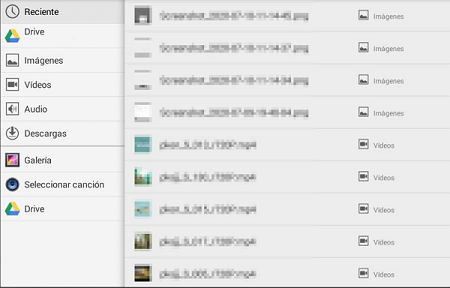 Google Drive is one of the most widely used digital storage platforms worldwide. Much of its success is due to its multiple functions and compatibility for various Operating Systems. It is automatically linked through a Gmail email and you can manage the files you have on your computer, mobile device and documents online, all with a single account.
It belongs to the group of tools of the multinational Google Inc. which, with each update, makes its applications easier to use and more intuitive. However, many still do not know how to properly upload a document to their cloud disk or how to link a folder in the order with their Gmail account. Here are the steps to upload a file to Google Drive.
From PC
There are at least 3 ways to upload your files to the available space in the cloud. You can do it through the online interface, with a linked folder on your computer or with the typical drag and drop option. Each of the ways to do it will be explained in detail:
Synchronizing a folder on your computer
Google Drive has a downloadable version for the PC. This will allow you to manage and synchronize the information in a folder with your disk in the cloud. To enter the official download page, clickhere and follow the steps below:
In the browser, select the " Personal " account , it is totally free and you have 15 Gb of storage. Press " Download ".
In the next window, click on " Accept and Download."
Once the file is downloaded, you run it and it will automatically begin to install on your PC. Now, you just have to configure your sync.
The first thing it asks you to do is log into your account. Remember to use a personal Gmail account, as your data will be linked to it. Once you enter your email and password, click " Next ".
Then you must select the folders that you want to be linked and uploaded to the cloud automatically. This step is important, since this is the folder that you will use to upload information to your digital space.
In this way everything will be linked to your cloud. To upload any file to Google Drive, just copy and paste the file in the folder you specified for linking. The program will automatically save it in its database.
From your platform
Google drive has its platform online, so you can view, create and save files of different types. If you want to upload it using this method, you can follow these simple steps:
In its official site, enter your email and password for your Gmail account. Then click " Next ".
In the main interface, locate the " New " button , it is in the upper left.
In the tab that opens, click on the " Upload file " option .
A new window will open for you with the files on your PC. Select the one you want to upload and click on " Open ".
At the end of the upload, the interface will generate a " Check " symbol to indicate that your file was uploaded successfully.
Drag and drop
Many users have limited time and need to optimize the way they perform their tasks, including safeguarding their information. Thinking of comfort and practicality, Drive allows us to upload files to its platform with the typical drag and drop. When entering your account you only have to do the following: ont>
Long-click on the file and while pressing, move it to the Drive window. An almost transparent box will appear telling you to drop your item to upload it to the cloud. In this way you can upload 1 or more files with a simple click.
From the phone
Google Drive has a version for Android Operating Systems, which allows you to manage your files on your mobile and in the cloud. Without a doubt, this tool is useful, being the solution in many cases when we run out of space in our SD memory. If you want to transfer files to Drive from your Android, you must have the application installed.
You can download the official version by clicking here. It will take you directly to the download in the official Google application store, where the installation will be done automatically. To pass your first files, you must follow these steps:
When opening the application, select the add option represented by the following symbol: " + ".
Then, in the options that appear, click on " Upload ".
A new tab will open where all your files will be displayed and you can select the one you want to upload.
In this way, you will be able to upload the files you want, however, you will not be able to save entire folders. This option is only available for its PC version.
File types
Being a platform for uploading and storing information, Google Drive does not support all types of files. However, it has great compatibility with the most commonly used file types, such as:
All Adobe extensions : Illustrator (.AI), Photoshop (.PSD), Portable Document (. PDF ) and the like.
Common Files : Compressed files (. ZIP,. RAR, file image) (GIF, JPEG, .PNG), video files (.MOV, .AVI,. MPEG4, .3gpp, MPEGPS)
Office files : Power Point (.PPT), Excel (.XLS), Word (. DOCX ).