Mega is a storage service on the web that is characterized by the speed of download, its synchronization and the capacity granted to its clients. Mega is direct competition from Google Drive, Dropbox and One Drive, offering the same hosting and backup service in the cloud, but with certain differences between them.
Mega is available for both Windows, Mac, Linux, iOS, and Android. In addition to being able to use the service from the web, you can download the application for different platforms. In this text, you will learn how to download or download Mega on each of the aforementioned devices. Keep reading this post until the end to learn how to do it.
Download for PC
These days, most store their important files in the cloud. Working with different platforms can make it difficult to keep track of everything. With Mega for Windows, you can easily collaborate with your team, sync important files, and manage your data.
Downloading and installing from Mega is simple. First, you will have to create an account. Once you sign up with Mega's cloud service, you can download and run the tool. The user interface is aesthetically appealing and easy to understand. The menu is easy to navigate and you can use it to view recent files and content that has been shared with you.
This service offers all the features you expect. Like Microsoft One Drive, Google Drive, Dropbox, and iCloud, you can tailor your storage space to your needs, but the speed is fast even if you have the free version. To download Mega for Windows, Mac or Linux, you can use the following links that you have below:
Mega for Windows :https://megasync.uptodown.com/windows
Mega for Mac :https://mac.filehorse.com/es/download-megasync/#
Mega for Linux :https://www.muylinux.com/2014/09/08/megasync-para-linux/
Download for Android
Mega on Android is here to stay. This application gives you easy access to your cloud storage from your Android mobile, providing up to 50 GB of space for each user for free. With this application you can have this storage anywhere you are.
By creating your Mega account and downloading the application to your mobile, you will be able to synchronize the devices and share the files between one device and another. This application will allow you to download a file using your Android terminal on the Internet in a few seconds.
To download Mega to your Android device directly from the Play Store, you can use the following button:
Using an .APK file
Now, if you want to download this application, but you don't want to or can't download it on Google Play, you have the option to download the .APK from the APKPure.com site. With this version you can save data when downloading, and you will do it safely and easily.
Download the Mega APK by following this link: https://apkpure.com/en/en/en/privacy.android.app
Once the download is done, you must find the file on your mobile and run it. But first, you must activate the unknown sources to have access to install applications with this type of files. To do this, you must follow the following route: Settings> Lock screen and security> Unknown sources.
Note : Some steps in this route may vary slightly depending on the version of Android you use and the brand of your device.
Download for iOS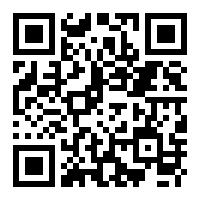 Mega is also available on the iOS mobile platform. You will have the same privileges and advantages as on the PC, since it is the same account. Combining the mobility of smartphones, with such useful tools as Mega, is a great step for the instant use of documents and files.
The application is available in the Apple store for free. It is compatible for iPhone, iPad and iPod Touch. The requirement is that the device has iOS 10.0 or higher. From your iPhone you will also have access to buy paid plans, if you need more space in your cloud. To download Mega to your device with an iOS Operating System, you can use the following button: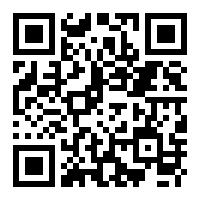 As you have seen, downloading Mega is very simple. You will only have to follow each of the steps mentioned throughout this post to do so. Remember that the procedure will vary depending on the device you are trying to download on.