Cloud storage
How to create an email account in iCloud: step by step guide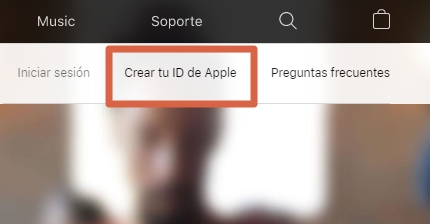 Creating an account in iCloud allows you to access the large number of options and advantages that the Apple platform offers. Which range from greater security for the device, to recovering your information from the cloud, in case of loss of the equipment. That is why, in the following post, the different methods to register on this platform are described, for which you can use your Smartphone or laptop or desktop computer.
Now, the first step in this entire process is to create a new email or Apple ID that will give you automatic access to iCloud and all the services of this Operating System. This is something that can be done with a variety of tools, including Windows computers. It should be clarified that, in the case of iPhone, iPad or iPod Touch, you can do it from the App Store or when configuring the equipment. Discover all the necessary information in the following text.
On iPhone, iPad or iPod Touch
To create an iCloud account from your iPhone, iPad or iPod Touch, you have two alternatives. The first is using the App Store and the second is used when configuring the device, each of them is described below.
From the App Store
If you want to create an email for iCloud from the App Store, you must access this option on your device, click on your profile image and follow these steps:
Press " Create new Apple ID."
Note : If you can't see this button, make sure there is no iCloud session open on the device.
Write your name and select the date of birth.
Enter an email address and assign a password. Subsequently, select the country or region corresponding to the location established for your payment system.
Important tip: Use an email that is easy to remember and to which you have access, as this will be your new Apple ID.
Read the terms of use and privacy policies of the service and click " Accept the Terms and Conditions ".
Press " Next ".
Note : If you want, check the subscription box to receive news and updates from the service.
Enter your billing information to complete the process. Then press " Next " (you can omit this information if you wish).
Enter your phone number to confirm the account information. This will help you verify your identity and recover your ID if you ever forget it.
Finally, check your email inbox for a confirmation email from Apple asking you to activate or verify your account.
In this way you can create your Apple ID and access the multiple services of the platform, including iCloud.
When configuring the device
In case you want to create your iCloud email when configuring the device, the steps you must follow are the following:
Press " Forgot Apple ID or Password."
Choose " Create a new free Apple ID " in the next window.
Select your date of birth and enter your name.
Press " Next ".
Click on " Use your current address" or "Get a free iCloud address ", as appropriate.
It's that simple you can set up your new iCloud account. As you can see, it is a much faster process than the one mentioned above.
In the computer
If for any reason you prefer to register an email in iCloud from your computer, you can do it without problems from your Mac or PC with Windows OS. Pay attention to the process required for each case, below.
On a mac
Now, if you have a Mac, the steps to follow to create your iCloud account are described below:
Open the App Store.
Follow the path Sign in> Create Apple ID. Note : If you can't see this option, check that the session within iCloud is closed.
Accept the terms and conditions of the service to continue.
Fill in the necessary form to create your Apple ID. Note : Make sure to provide a secure and memorable email for you, as this will be your new account on iCloud and other Apple services.
Press " Continue ".
Enter your payment and billing information, then press " Continue."
Look in the inbox of the email provided, a message from Apple asking for confirmation of your account.
Following this procedure you can create an iCloud profile on your Mac, easy and simple in a matter of minutes.
On windows
For computers with this Operating System, you must access the most recent version ofiTunes for Windows and follow the directions described below:
Follow the path Account> Sign in> Create a new Apple ID.
Press " Accept " once you read the use agreements and privacy policies of the company.
Provide all the necessary information in the registration form. Note : Keep in mind that the email provided will be your new iCloud account and all Apple services, make sure you remember it well.
Click on " Continue."
Enter the information for billing for purchases and press " Continue." Note : You can also select " None " if you wish. Although this does not generate any charge unless you purchase a paid service, you can also change or eliminate it at any time.
Check your email, if you received any message from Apple asking for confirmation of your account.
Following the procedure described above, you will be able to create your Apple ID without any problem from a computer with Windows OS.
Additional alternatives
If for some strange reason none of the above alternatives are available to you, you can try a couple of additional options. Well is creating an Apple ID on the web or from other devices, such as a Smart TV, smartphone Android or Apple TV. See how to do it, below.
From the web
Creating an iCloud account from the web is very simple, you just have to click onthis link to go to the Apple ID sign-in site. Once there, you will have to complete the necessary information for the process, as appropriate in each case. Finally, you should search your inbox for the confirmation email sent to verify your identity and activate the newly created email. In this way you can start using the different services offered by the platform.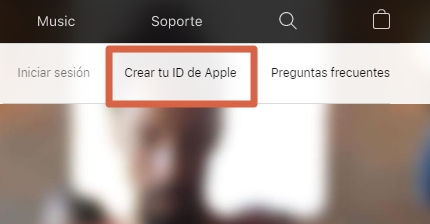 From other devices
In case you want to log in or create a new iCloud account from another external device, such as a Smart TV, Android phones, Apple TV, etc. You can follow the steps shown on the screen of it.
It is worth mentioning that the process you must carry out for this is very similar to those described throughout this text. You only need to provide your name, email, password, location and other contact information necessary to do so. This is an important requirement when subscribing to services such asApple TV + oApple Music.
Now, it is possible that, when trying to create your iCloud account for Apple TV, you will be directed to the sitehttps://activate.apple.com/, where you will have to write the code that is displayed on the computer screen.
As could be seen, the options to register on this platform are many and they work on different Operating Systems. You simply have to choose the one that best suits your needs and create your iCloud account to enjoy all the available benefits.