Browsers
How to easily and quickly log into google chrome in spanish? Step by step guide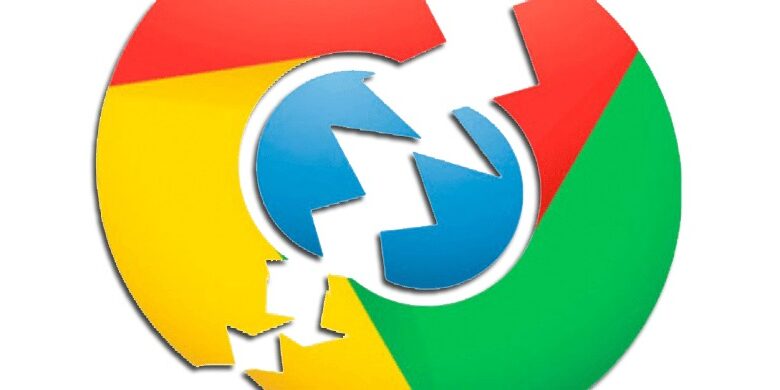 There are many browsers today, but Google Chrome is Google's quintessential web browser . PC users are surely familiar with it as it is the best option compared to the well-known Internet Explorer. Smartphone users, especially those who use the Android operating system, will also know it because it is what these terminals usually have installed by default.
Today, it is one of the best options that exist on the Internet when it comes to browsing and visiting any web page, as well as to view content, access everything that interests you or carry out any task online. One of the main advantages of this web browser is that, when you log in to it, you can synchronize all the usage information across different devices. If you have, for example, a PC, a tablet and a mobile phone.
This user profile in Chrome allows you that, if you enter a password on a web page on your PC and request that it be stored, when entering the same site from your mobile you do not have to retype it. And that's just one of the possibilities. Histories, bookmarks and a long etcetera are also kept quite interesting. Because of this, wanting to know how to log into Google Chrome is more than usual.
Steps to log into Google Chrome automatically
Fortunately, with this guide that we bring you, you will not have any inconvenience. We are going to explain each and every one of the steps that must be carried out both on a computer and on a smartphone . In addition, we will also help you with some of the most frequently asked questions that surround this system. They are arising usual related problems with the logon ; But, as you will see here, they all have a solution, and a much simpler one than it may seem at first glance.
Signing in to Google Chrome is a good way to synchronize all your information and browsing histories between different devices that you use. To be able to do this, you have to carry out a series of fairly simple steps that do not differ too much in the case of using a computer or a mobile or cell phone.
From my computer or computer

First of all, run Google Chrome . If you don't have it, use any other web browser you have and enter the following URL, entering it in the address bar: https://www.google.es/chrome/ . Once there, click on the "Download Chrome " button and the download and installation process will start automatically. You just have to wait a few minutes. You can also download it from the following link.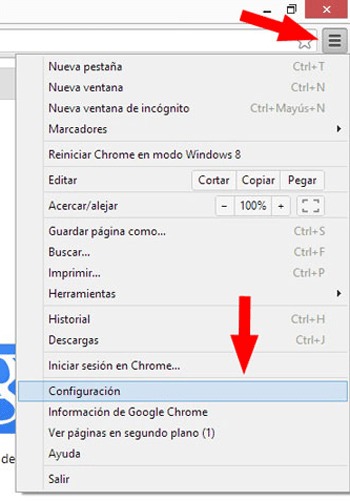 Now, once with Google Chrome open, you must go to the upper right part of the window and click on the icon with three vertical dots . A drop-down menu will open in which you must look for the "Settings " option . Click on it.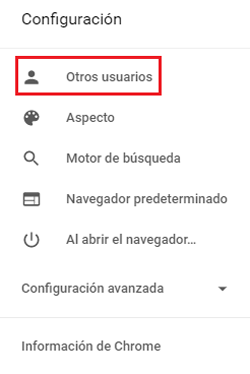 Then click on this icon located at the top left and the settings menu will be displayed  , and that is where you have to continue. At the top of this menu you will see a section called "Other users ", where none are linked. There, you must click on "Sign in to Chrome" to enter your Google profile.

When you do this, a pop-up window will appear. The first field that you must fill in asks you to enter the email of your Google account. Write it down and, when finished, click on the blue button with the text "Next".

The next thing is to enter the password of your profile . Remember that, if you have uppercase and lowercase letters, you must also write them to avoid problems when trying to enter. When you have done it, click on "Next ". If, on the other hand, you do not remember the password and you have other methods to access it, click on "Try another way to log in " and follow any of the available options.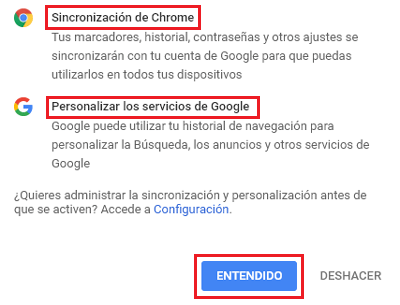 After this, you will have already logged into Google Chrome from your PC or computer . As you may have seen, it is something extremely easy and fast. You will be able to have all your data and passwords synchronized every time you log in with your account on any device as long as you do it from the Google Chrome account, this is very useful since it will save your accesses, bookmarks and browsing history, saving us time,
From my Android and iOS mobile
If you want to log into Google Chrome from your Android or iOS mobile, the first thing you should do is enter the browser app . If you don't have it installed, go to the Google Play Store in the case of using Android or the iTunes App Store in the case of using iOS.
Once inside, search for  "Google Chrome" . The first result that will appear will be the valid one. Click on it and, once in its data sheet and description, on the download or installation button . Your phone will automatically download the app files and install it without you having to do anything. You can also download them directly from the links that we leave you above .
Now, go to the section where you have the applications and click on Google Chrome, you will be inside the browser. If you are using an Android operating system, you may have already linked a Google account to the terminal . In that case, the session will have already started automatically the first time you open the Chrome app. If not, follow the steps indicated:
Go to the upper right and click on the icon with three vertical dots. Now, go down in the drop-down and enter "Settings ."
After this, on the screen that now appears, click on "Sign in to Chrome."
Enter the email account of your user in Google and, when you do, also type the corresponding password .
By typing both data in their respective fields, you will be informed of which data will be synced . Go down and click on the button on the bottom right with the text "Got it ."
You are already logged into Google Chrome on both iOS and Android!
FAQ: Problems with access or login in Chrome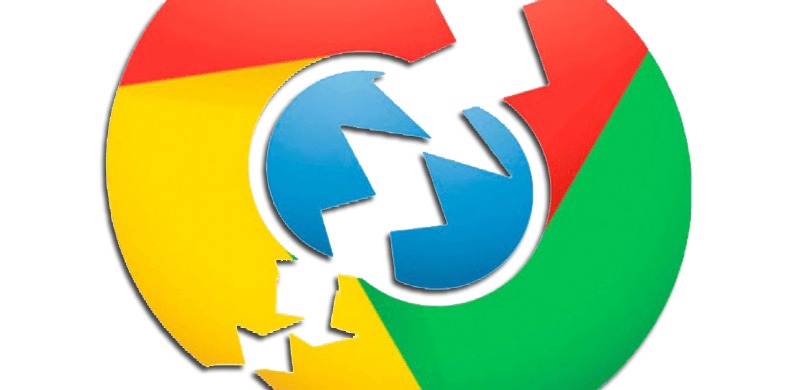 Google Chrome is a fast browser, but above all with an ease of use that positions it above the rest of its competitors. Although it enjoys that comfort that is so indicated for the traditional user, it is likely that this will encounter certain drawbacks.
Here we are going to answer some of the most common, especially problems with access or logging in to Chrome, as well as other questions that are usually quite common among the public when it comes to taking advantage of this application.
I have forgotten my password and cannot access my Google Chrome account
It is something that happens very often . Forgetting the password to access your Google account can be a problem; But luckily, we have an alternative that allows you to log in even if you have forgotten this important information.
To use it, you must proceed with the login as we have previously explained. However, when it is time to enter the password to access, what you must do is click on "Try another way to log in".
There, choose any of the other two options that appear: "Tap Yes on your phone or tablet " or "Use your phone or tablet to get a security code ." The first option is valid in case your devices are connected to the internet; the second, if the opposite happens.
If you choose the first one, a screen will appear on the mobile linked to your account where you will have to click on the "Yes " button and then choose the number that appears in the browser. You have already logged in without a password.
I can't remember my login email in the Chrome browser
This case is somewhat more complicated. When entering the Chrome browser login. Instead of trying to fill in the field corresponding to the email, click on "More options" . There you have the option "Find my account " or "Create an account ". Choose the first, of course.
In the field that appears now, you must either write the phone number that you linked to your account or the alternative email. In our case, we will proceed with the phone number.
After this, Google will request that you enter both your name and your surname. Write those that you will link to the email in question and click on "Next".
Now, click on the "Send " button and your smartphone will receive a verification code via SMS . Copy the 6-digit sequence and write it in the field that appeared on the screen asking for the code and click on "Next ". Now, all Google emails linked to this number will appear. Choose the one you want to use and, after that, all you have to do is enter your password.
How to enable bookmark syncing in Chrome browser?
To enable the synchronization of bookmarks in the Chrome browser, you must access the configuration section, as we have previously explained (icon with 3 dots > Configuration).
In the "Other users " section, find the "Synchronization" section and click on the arrow to the right. If the option "Synchronize all " is not enabled , go directly to "Bookmarks " and click on the button. If you scroll right, you've just turned on bookmark syncing in Chrome. Clever!.