Browsers
How to block a web page in the mozilla firefox browser? Step-by-step guide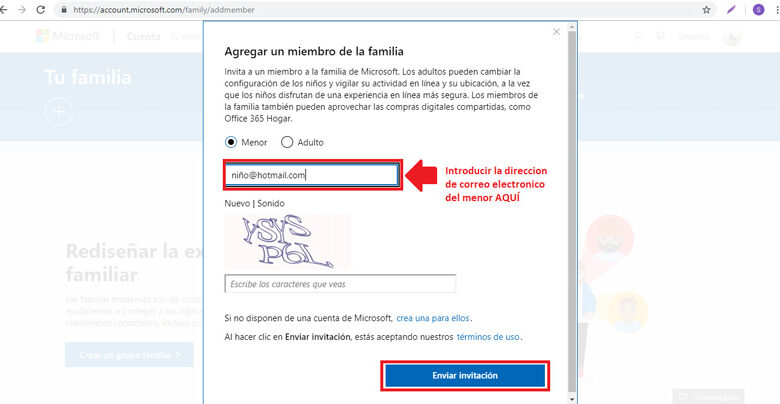 In general, Internet users think that the only way to block access to certain web pages is through different antivirus programs that have these security systems integrated. However, if you use the famous Mozilla Firefox browser , you can carry out the same operation without the need for the intervention of one of those antivirus. And is that a large number of people, mostly parents, decide to block those web pages that have malicious content or that are simply not suitable for their children, in reference to pornography sites, online games, social networks and other unwanted environments.
In this way, they manage to avoid that the minors of the house or some people, do not have access to certain content or web pages that ultimately do not contribute anything positive to their lives. It is important to note that Firefox, compared to Google Chrome, Internet Explore and Apple Safari ; it is the only one that has the option to block websites. Which makes it more manageable and of course, advantageous for this type of action on computers. Also taking into account that it does so from totally free methods .
Indeed, through this post we will teach you how to prevent a person from accessing a specific web platform through this browser on the computer of your choice. Highlighting the most recognized and simple procedures to execute, to confirm your comfort and thus perfectly fulfill your requirement.
Steps to block or unblock a web page in your Firefox browser
Here are the most common and effective practices to block or unblock a website in the Mozilla Firefox browser.
Using BlockSite on Windows
It is known that the simplest method to perform this operation is using a free add-on identified as "BlockSite ". It is an extension that blocks web pages once they have been included in your " black list ". In addition, it is possible to configure it to disable the links of the blocked sites, so that they are displayed non-functional instead of clickable hyperlinks.
As if that were not enough, this tool also integrates a "password protection " that protects and prevents unwanted changes. Now, we present you how to run it on your Windows computer .
Open the recognized browser by clicking on the application icon that we show you here.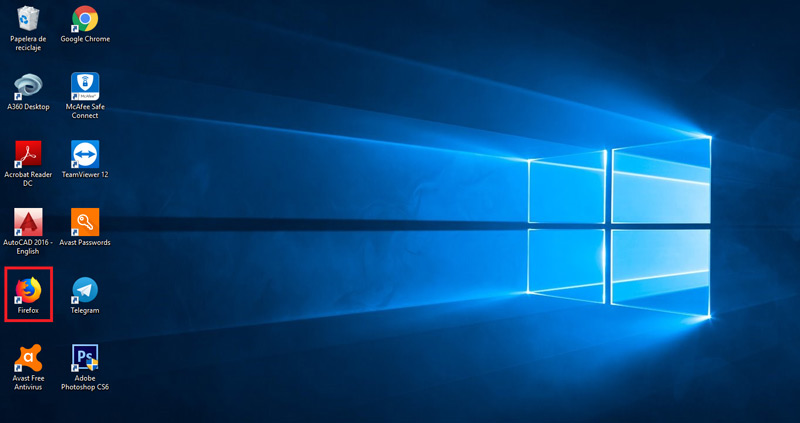 Go to the "Tools " menu located at the top left side of the window and click there . Once this drop-down menu opens, select the "Add-ons " section, which is what allows you to block a web page.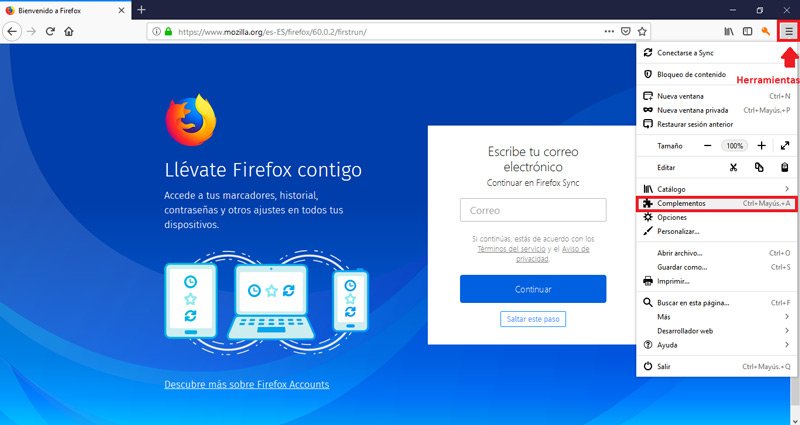 Once you access this window, select the option "Find more add-ons ".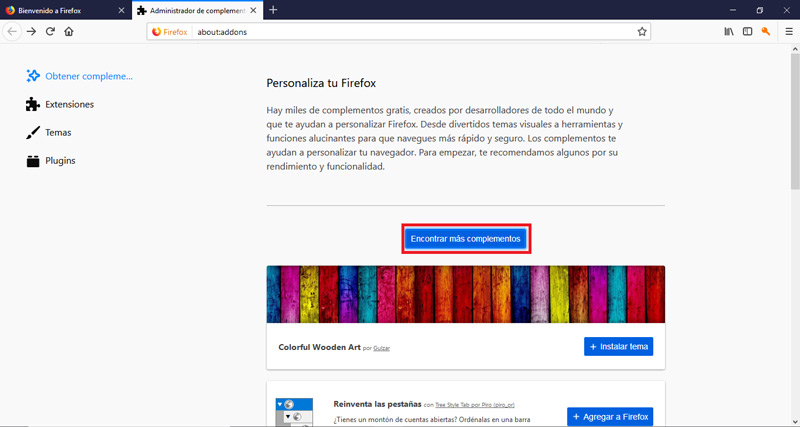 In the search field, enter the name of the plugin that will provide you with web page locks. In this case it would be "BlockSite ". So, click on "Search ".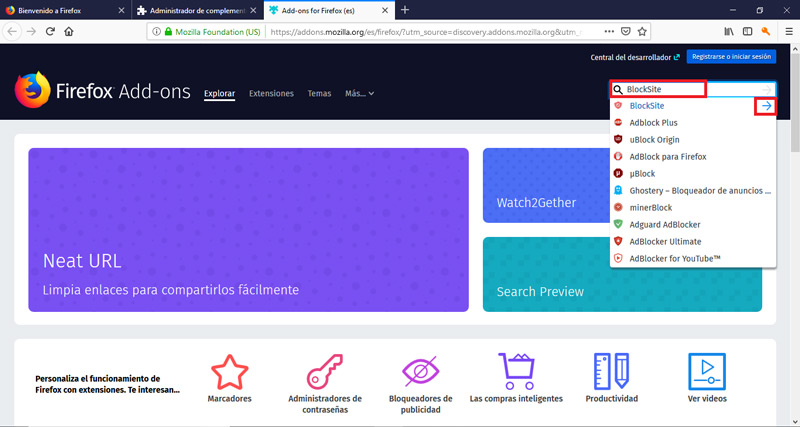 After selecting the add-on from the list of results, click on the "Add to Firefox " section, so that the browser will install it and restart itself.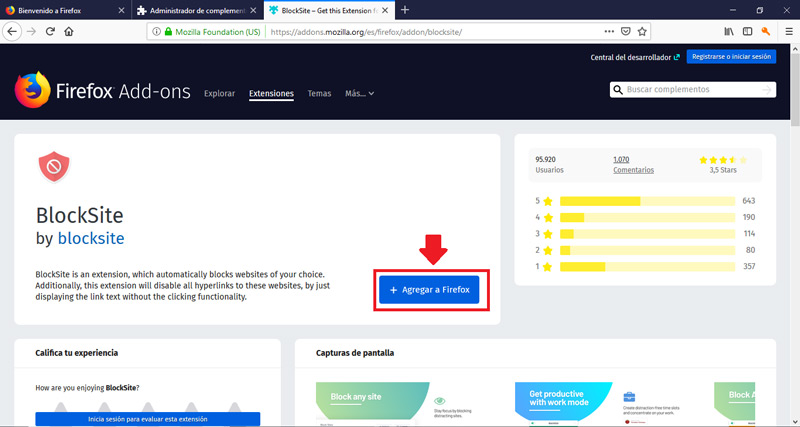 Thus, it will show you a notice where you must grant a kind of permission to be able to add BlockSite to the browser . Just click on the "Add " option .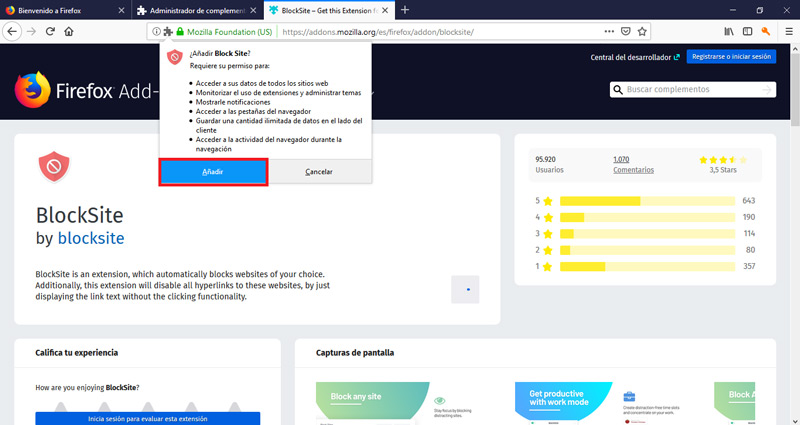 In this way, you will have BlockSite installed and you just have to click on "Agree " which means "Accept ", in order to start the add-on.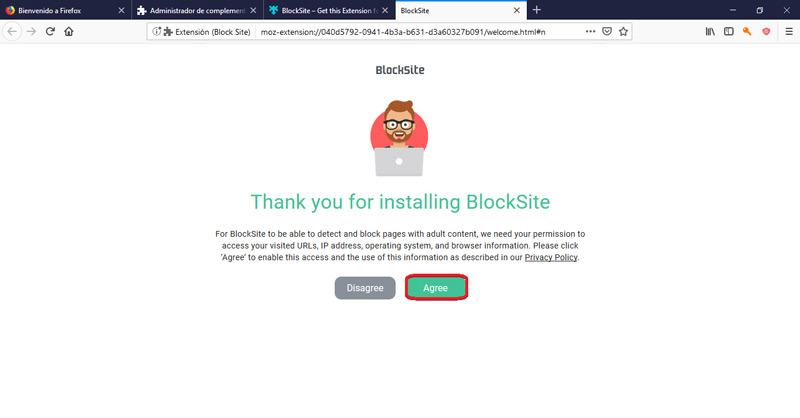 Now you are ready to start  blocking the web pages you want on your computer.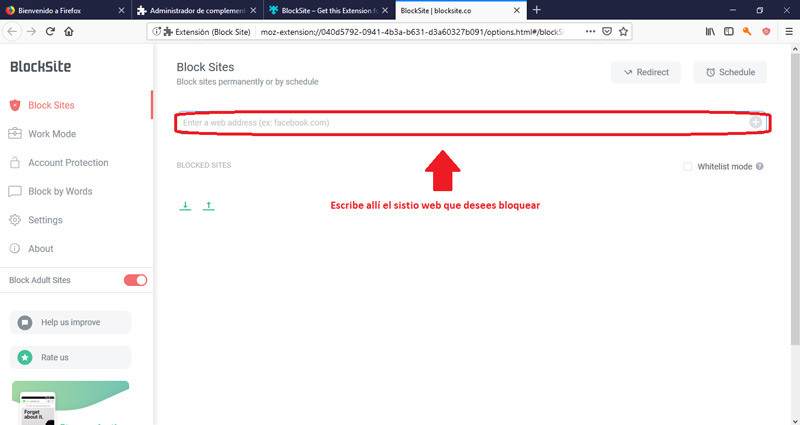 We add the social network Facebook to exemplify and you will see how it is located in the " black list " of BlockSite.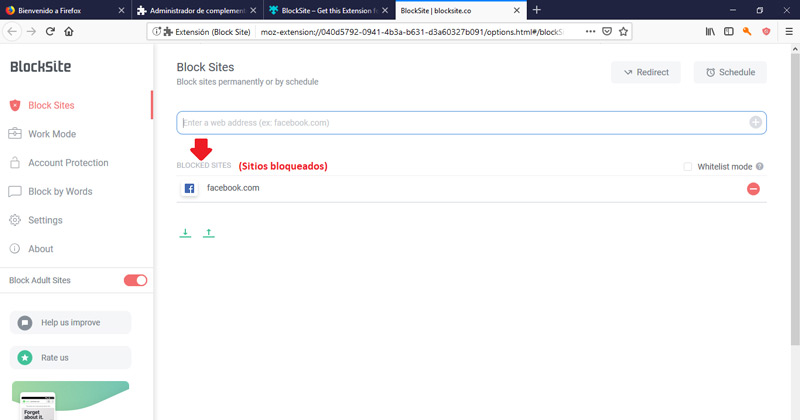 It is important to note that this option is also valid for Android mobiles . You just have to download it from Google Play, install it and run it.
Through Microsoft parental control
It is another of the most advantageous methods to block web platforms or filter content in Mozilla Firefox, which may be inappropriate for children or harmless for computer users.
This method works through the parental controls on your computer by Firefox, which later is configured Preference: Safe mode . What it manages to automatically activate the security function on each web page that the child visits or the person who should not see the content that is there. But all this is possible only if you have active parental controls on your computer .
In addition, the function can only be disabled through a password-protected parental setting in your operating system . That is, no one will be able to deactivate this function through the browser if they do not have the password.
If you want to know how to activate parental controls on your device, here we help you with the following instructions:
You should bear in mind that if you had previously configured the family characteristics for a minor's account and later updated the computer, your child must log in again with an account on that computer  to proceed to add it to your family's account in microsoft. com / family . This can help you protect minors while they are surfing the net and also instill confidence.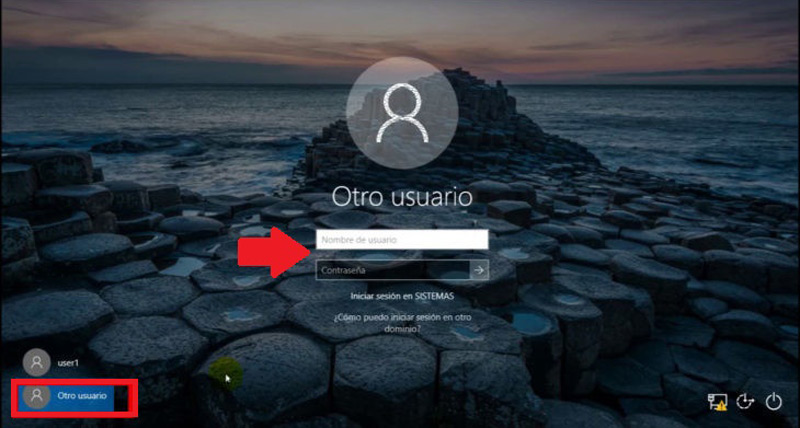 After you have logged in, choose the Start menu > Settings.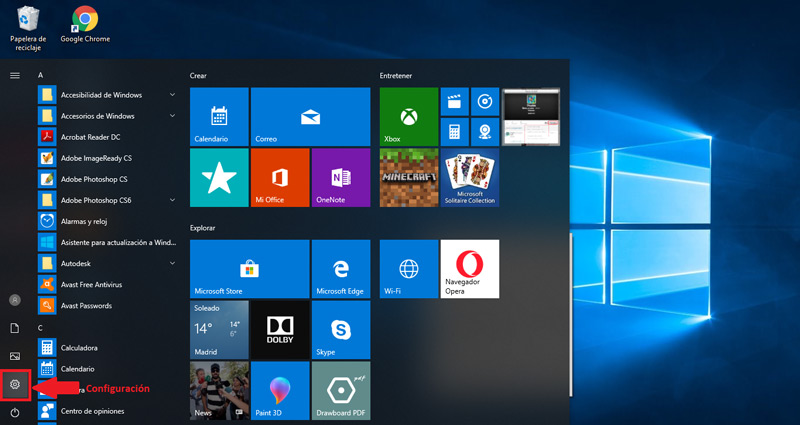 Next we select the option "Accounts ".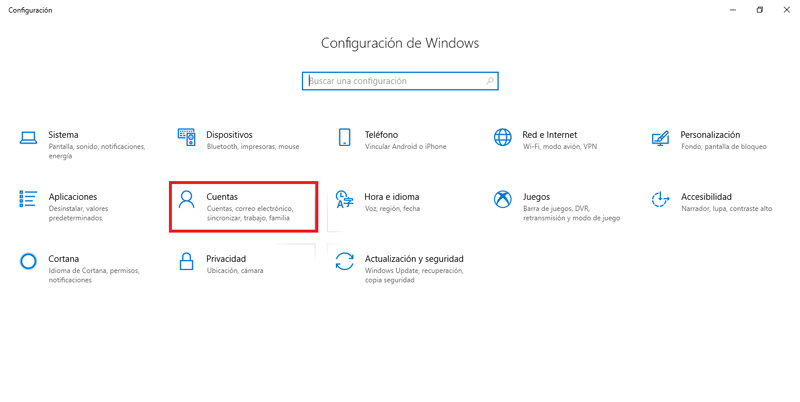 Then choose your account . In case you are not currently signed in with a Microsoft account, press " Sign in with a Microsoft account instead " and enter your email address. Now if there is already an email associated with your account, just write it down. You will use this to include their account to your family at microsoft.com/family .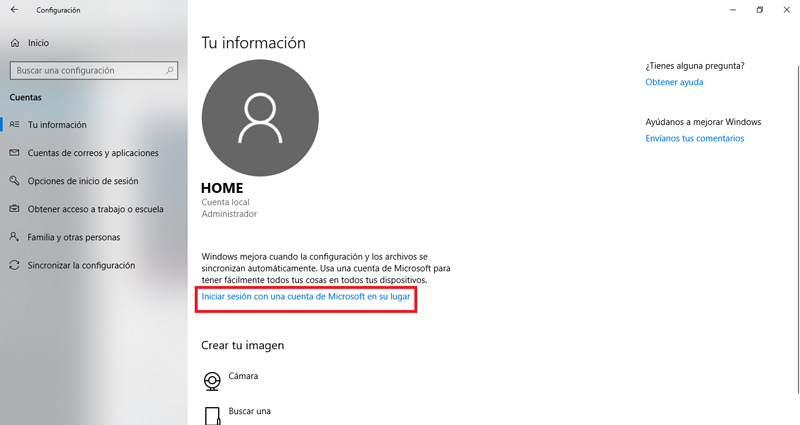 To add your child's Microsoft account to the family, you must sign in at microsoft.com/family .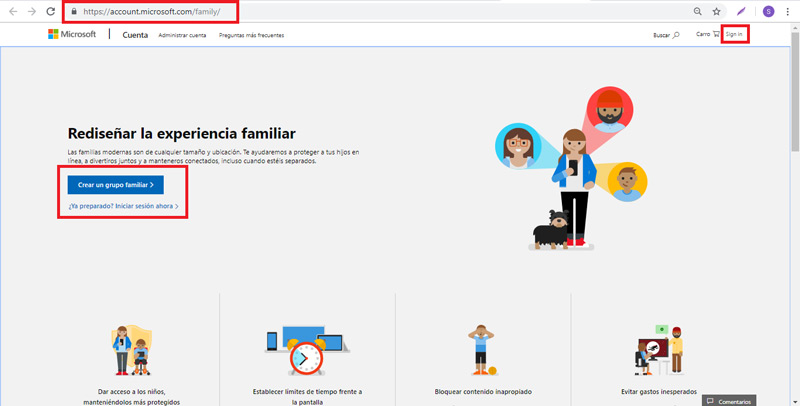 Go to "Select a child to view or edit their settings " and select "Add ."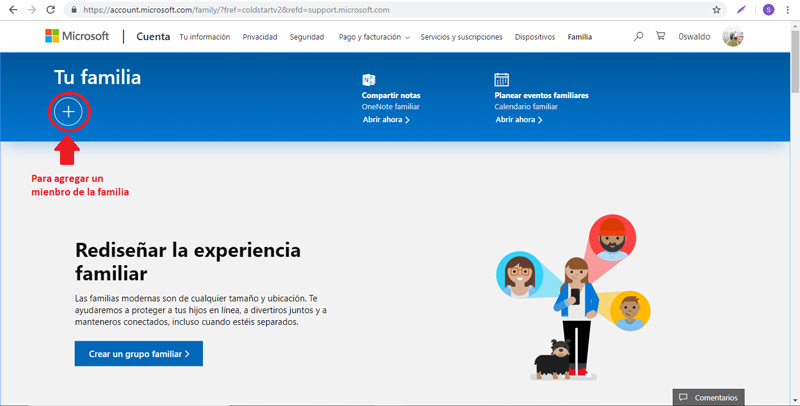 Copy the email address used by the minor to open the session and select " Send invitation ".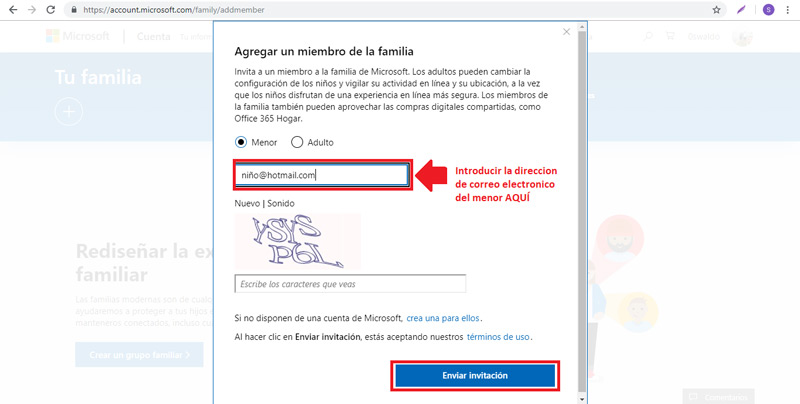 Once you accept this invitation from your email, you will be added to the family . That way, you can configure the restrictions you want . Whether they are web pages, appropriate games for their age and the applications you indicate. As well as defining screen time limits and even consulting your activity in real time . The best thing is that all this will apply to the different devices where the child logs in.