Browsers
Google Chrome slow, causes and solutions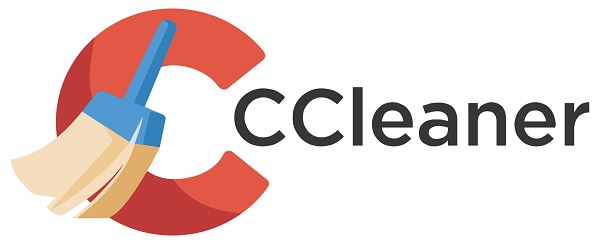 It is not a lie that one of the most used web browsers in the world is Google Chrome. That, if we mixed it with the Google search engine, you would get a lot of speed. With a very easy to use interface, accessories for all kinds of tastes and tools to make your life easier. Without a doubt, Chrome is an excellent choice when choosing your web browser.
But not everithing that shines is gold. Although Chrome is one of the star choices in terms of browsers. Its incredible weight, and its sudden slowness is something that usually bothers more than one. Its competition, like Mozilla, has invested more in being light and fast. But if you like Chrome stay and we will give you some tips and tricks to improve speed and navigability.
Solutions to improve the speed of Chrome
Yes, although seeing your competition you want to keep with Chrome for its fidelity. There are several ways to improve the speed of Chrome. We have the solutions provided by the search engine itself, such as third-party programs. With the tricks that the search engine itself gives us, it should be enough to improve speed.
Third-party programs have various uses. In addition to being able to clean the same browser, it will also give you the possibility to clean the entire PC. As well as programs that improve the speed of any program.
Clear Cookies and Chrome Cache
One of the most practical and easy ways to speed up your browser is by deleting the data from Chrome. Cookies and cache are small files that are downloaded every time we enter a web page. As there is so much data, it can slow down the speed of the browser. Doing it is very simple, follow these steps to learn how to do it:
On the main page in the search bar. You must look for the 3 points aligned. It's in the upper right.
Click on the " More tools" tab .
An additional menu will pop up and select " Clear browsing data".
In the " Basic" tab , select the three boxes and make sure that the "Time interval" is in the "Since always" option , it may say "All".
Finally, click on the " Clear data" option .

After following these steps, we recommend restarting the browser itself. With all this data erased you should be able to improve speed instantly. This is the most practical and easy way to improve the speed of Chrome.
Use Task Manager
If you are one of those who use add-ons in the browser, such as VPN and ad blocker. You need to know that with each add-on installed and depending on the capabilities of the computer. Your browser could be slower, but with the task manager we could greatly improve its efficiency.
Go back to the menu in the upper right corner, the 3 dots.
Looking in the same " More tools" tab , there will be several options.
Access the " Task Manager " option .
A new window will open that will show us a list of installed components and tools, set us in the "Memory space" section .
Look for anomalies or add-ons that use a lot of memory and you can deactivate it by clicking "End process".
This way is very practical, if you use plugins. When deactivating any add-on, the browser will stop using
Tab management
Chrome has a peculiarity and that is that some tabs are running in the background. When a tab is in the background, it consumes memory, since, although it is not active, it continues to run.
With this little trick you will eliminate this variant in the background and you will have our browser much faster. The memory it uses will be less and the background pages will be inoperative until they are available again.
Once in your browser, in the search bar copy or go directly to this link : "https://chrome.google.com/webstore/detail/disable-automatic-tab-dis/dnhngfnfolbmhgealdpolmhimnoliiok. " A Google Chrome plug-in page tab will open.
Will appear an extension that lets you automatically generate the change you wish. You will give " Add to Chrome".
This step may be the one later. The download will begin, and when this process is finished you will click on " Add extension"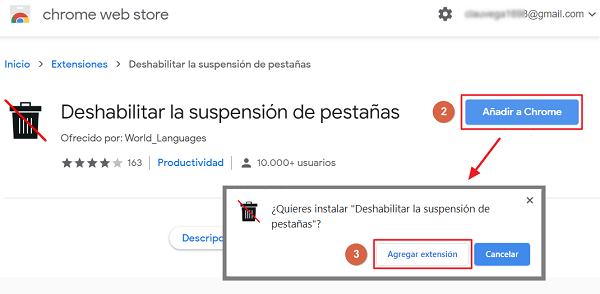 For the last step, we will be asked to restart the browser so that the changes made are completed.
With this, your Chrome browser should go much faster. If you don't have tabs active in the background, the rendering quality will be much faster. Each tab consumes little of the internal memory.
Hardware acceleration
The last but not least trick. Hardware acceleration is the best utilization of the GPU when using the browser. Its activation is very simple and will greatly improve the speed of Chrome.
Go to the opening of the Chrome menu.
Look for the " Settings" option .
The settings sidebar will open and there look for the " Advanced settings " tab .


You will look for the section called "System", a section will open in the browser and activate the item called " Use hardware acceleration when available". You just have to activate it and restart the browser and that's it.

These little tricks shouldn't be enough to greatly improve the speed of your browser. If Google Chrome still has problems, using a third-party program will be the key to trying to improve it. We will show a program which is one of the most used.
CCleaner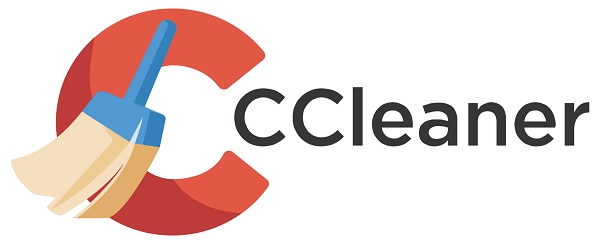 CCleaner is one of the most widely used third party programs in the world. Its ease of use and its benefit gives us some of the best cleaners with a good number of cleaning options. We will also have the possibility to clean any program that we have.
We also have at the time of downloading three versions. It offers us a free version, a professional version and a professional plus version. Any of these will help us to thoroughly clean our browser and we can greatly improve its speed.
Download CCleaner
After installing and opening CCleaner, you will be directed to the custom cleaning tab.
Already in it you will have the option to clean any program, but if you only want to clean Chrome. With a click on each program that you do not want to clean and unchecking everything will be solved.
At this point, you will only have to click on Run cleaner and she will run a thorough cleaning of Chrome. This process may take a little time, depending on the number of files you need to clean.
With this last trick by a third party program, it should solve your Chrome speed problem. Just try every trick that comes your way and they should all work.