Browsers
Although you shouldn't, you can still download and use flash player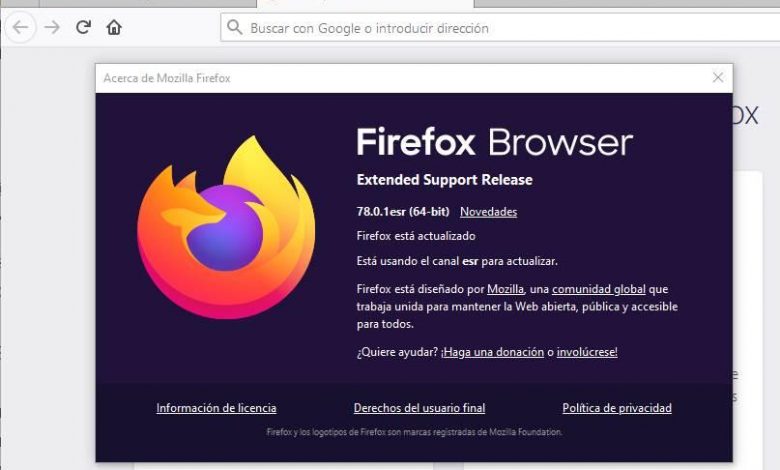 Adobe Flash Player has been, for years, a very important complement to the evolution of the Internet. However, as with everything, its poor maintenance, and the large number of security flaws and performance problems have sentenced its death. New web standards, such as HTML5, are able to offer the same features to the web that Flash offered years ago, but with greater security and without impact on performance. This complement has been in decline for years, and, on December 31, 2020, it disappears permanently.
It is true that there are fewer and fewer websites that need Flash. And the ones that still need it is, probably, because they are either abandoned, or are being used to carry out computer attacks. However, there are users who still use this type of website, for example, to play the popular browser flash games. But what happens now that Flash Player is history? Web browsers can no longer load this content as they do not have the corresponding plugin, and we cannot download and install Flash Player from the Adobe website. So how can we still access this content?
The first thing we must know in this regard is that over the years, largely due to its enormous popularity, Flash has become a very dangerous element on the PC. Over the years, especially the last of their existence, all Flash platforms really became a major focus of attacks due to their vulnerabilities and security holes. Hence, little by little the abandonment of the standard was spreading through all kinds of programs, platforms and websites, until its disappearance. But of course, there are still many usable content that are based on Flash
The dangers of using Flash
At this time and for a long time, we can affirm that Flash is a project that is abandoned. As with Windows XP or Windows 7, the popular web plug-in is no longer supported at all. This means that any security flaw that is discovered will be left open forever, and hackers will try to use it to infect as many users as possible. But with everything and with it, there are still many users who continue to use it on a daily basis.
It is vital from now on to avoid this add-on in the Internet browser that we use by default. The only thing we are going to have are security and performance problems when surfing the net. Just by the mere fact of having it installed we are opening the door to possible computer attacks . If we have our browser updated, he will have already removed the plugin (or will do so soon). And if we have Windows up to date, one of the last patches of 2020 has been in charge of uninstalling this plugin from the operating system. Also, if we have installed it by hand, we can easily uninstall it using its wizard.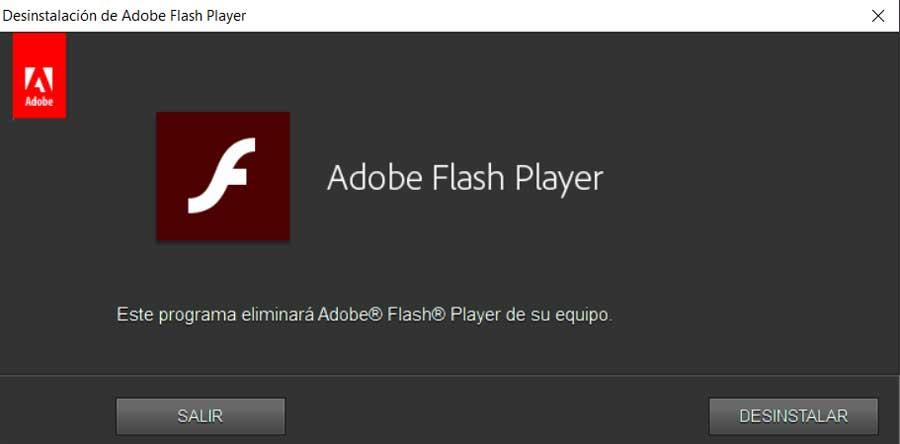 Now, what if, for whatever reason, we need to use this plugin? The truth is that things are complicated. And the more time passes, the more difficult it will be. But it is still possible. We explain how.
Download Flash Player from unofficial sources
Adobe has removed the plugin from its website. This means that, from now on, there will be no official and secure way to download the plugin. Luckily, there are still different ways to download it that, although they are not official, allow us to download the add-on with some security.
One of the download websites that we recommend is Majorgeeks. This website offers us a large amount of software for direct download, without advertising, installers or unwanted software. One of the best websites to download programs, far superior to others such as Softonic (which is quite the opposite).
In this link we will be able to find Adobe Flash Player 32.0.0.465, the latest update of this add-on launched on December 8, 2020. This website offers us (for legal reasons) the official Adobe installer, which has adware, for what we must be careful when installing it.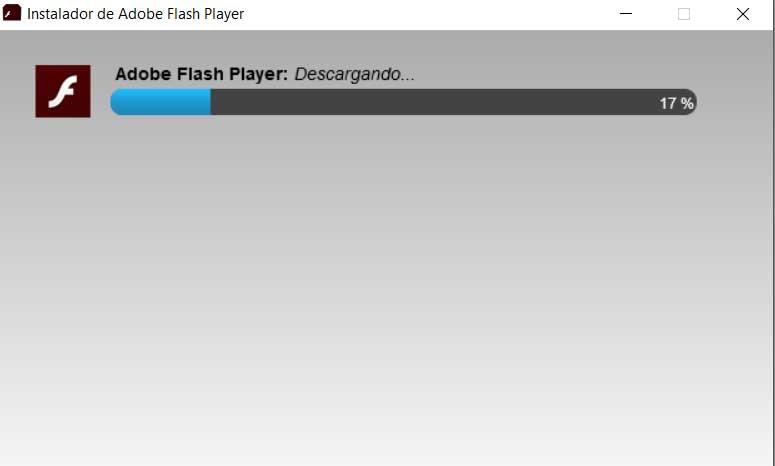 Although it may be tempting to search for the plugin on other websites, we strongly recommend not doing so. If it is already dangerous to install this software after its end of support, let's imagine what could happen if the source from where we downloaded it has hidden malware or unwanted software in the installer.
Beware of the websites to download Flash
From now on, a large number of websites and advertisements will appear, which will offer us the possibility of downloading this add-on. And, as a general rule, we must distrust 100% of the time . If until now there were ads and banners that offered us the possibility of downloading the add-on, from now on the number of these is going to skyrocket. And the same happens with download websites, who are going to take advantage of it to sneak in a "downloader" that will download, along with an outdated Flash, a large amount of unwanted and advertising software.
If you are looking for Flash, use the method above, which is 100% safe. And remember, always distrust. Say that if the original Flash component is already dangerous for our PC, if we download a modified or malicious version from a non-original source, the danger is maximum.
Use a browser that still works with Flash
The major web browsers no longer support Flash, or will be discontinuing it very soon. For example, Chrome 88 and Edge 88, being based on Chromium, will stop including the plugin from that version, while Mozilla's browser will do so from Firefox 85 . Since then, it will not be possible to run any Flash content on them, and it will not be possible to install the plug-in by hand.
However, dangerous as it is, there will still be ways to open Adobe web content for a while. One of the recommended ones is to use the ESR branch of Firefox . Extended support releases receive no changes other than security fixes during their life cycle. Therefore, as Firefox 78 supported this plug-in, the entire ESR development cycle will continue to support it. The Firefox ESR will be supported until September 2021, so we can use it without problems to open this web content. From then on, this version of the browser will be unsupported and we will have to jump to ESR 91, and this version will no longer support this add-on.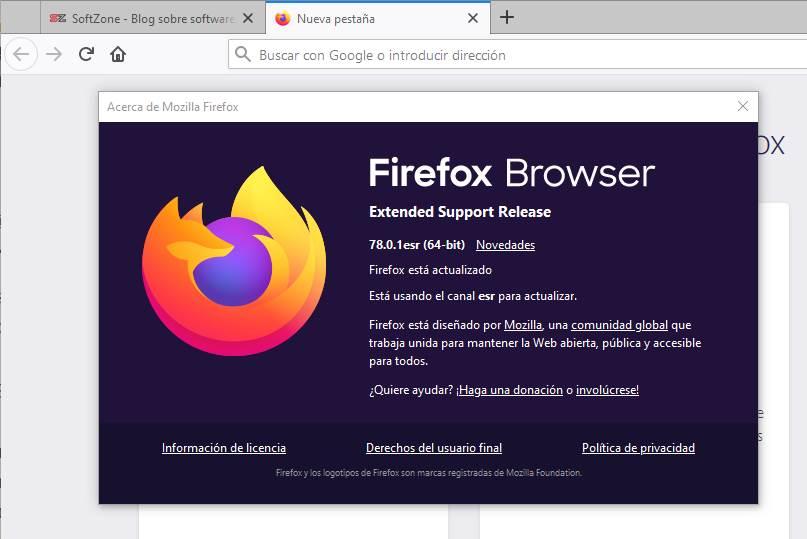 Can we still use an unsupported version of Firefox to be able to open Flash content? Of course, just as if we download a portable Chrome lower than version 88 we can also use this add-on. But we will be endangering our PC, not only with Flash, but also with any possible vulnerability that may be in the browser engine. That is already the responsibility of each one. As with other standards that have disappeared over time, their continuity of use is the responsibility of each user. To be able to be used in some way, you can, now, that is not recommended at all.
This is something similar to what happens if we work with discontinued software products such as Windows XP or Windows 7. We can surely work on these systems in a multitude of tasks. Now, it must be borne in mind that with all this we are running a series of sometimes unnecessary risks.
Alternative browsers with Flash support
In addition to Firefox ESR, there will also be other alternative web browsers that will continue to support this plugin just like NPAPI plugins and classic extensions do. This may be an intermediate solution after the end of support for the ESR 78 branch of Firefox, since they will bring the latest version of the Flash Player plugin at the same time as the latest version of the browser engine. Thus, the only security breach we can have in the plugin, but not in the rest of the browser.
However, what we must keep in mind is that compatibility with this component in current browsers is almost non-existent, or completely null in some. Something that will spread to all of them over time.
Alternatives to open Flash in Windows 10
We insist on the same thing all the time: we must get as far away from Flash as possible. If we have been insisting for a decade on the importance of putting this complement aside, as a result of this end of support it is necessary to move further away from it.
It is true that there is very valuable Flash content, at least sentimentally speaking. We are talking, above all, about animations, comics and games that were previously loaded from the browser thanks to the Adobe plug-in. And if we have this type of content downloaded and saved, it is still possible to reopen it safely with these alternatives.
Ruffle, an emulator written in Rust
Ruffle was born as an alternative to the Flash plugin that allows us to open this content without problems, and safely, both from the PC and from the browser. Thanks to him we will be able to re-run all those animations and browser games without taking risks. Ruffle is an open source project, written in Rust, which is still in development.
We can access this project from here .
Flashpoint, 500 GB of games and web animations with its own emulator
Flashpoint is a project carried out by BlueMaxima to preserve the history of the Internet. This project consists of a huge collection of 70,000 games and 8,000 animations that run on 20 different platforms. We can download a complete package with all this of more than 500 GB, or a client of just 2 Gb (the emulators and the libraries) that will download the games, on demand, as we request them.
We can download this content pack for free from the following link .
Internet Archive, the newspaper archive of the retro
Internet Archive is a platform dedicated to recovering all kinds of retro and abandoned content to prevent it from disappearing. This website allows us to find books, music, games and many other content to be able to open them from the browser or download them to our PC. The platform has set out to recover as many flash games and animations as possible so that they can have a second life before disappearing.
It currently has more than 2000 animations (and uploading) that we can run directly from the emulator thanks to Ruffle, the Flash OpenSource emulator that we have seen before.
We can access this content from this website . Now, downloading this element can help us to save components from the past, or to carry out certain tests with software. But yes, as we hope it has already been clear after everything discussed in these lines, its continued use is not something at all recommended, especially for privacy and security issues.