video game
What is the easyanticheat process that i sometimes see for in windows?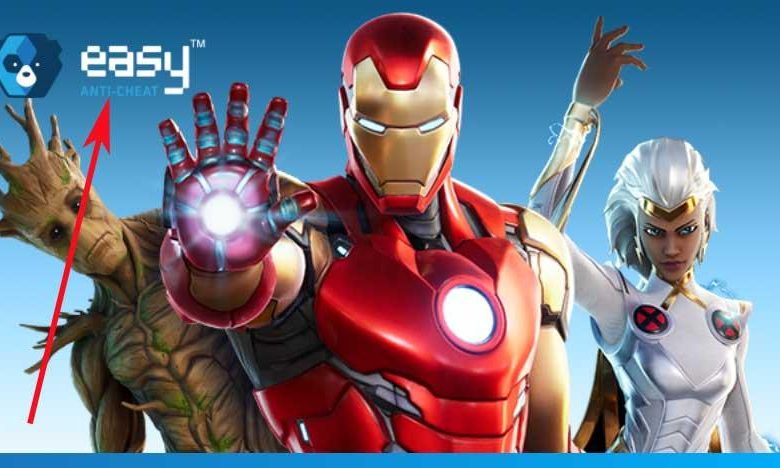 The types of use that we can make of current PCs at the moment are many, both professional and more related to leisure. For this we have countless hardware and software components that will help us in these matters. Undoubtedly one of the types of use that is growing the most, in addition to being the most entertaining, is to play.
In these times, many users use their computers both when working in the office, and later to entertain themselves at home. As we say, in the second of the cases one of the most common uses is to play, either online or locally. But that is not all that a computer offers us when it comes to having an entertaining time, we can also use the Internet to talk with others, watch movies and series, etc. But with everything and with it, in these same lines we are going to focus on an aspect directly related to games.
Games have security features like EasyAntiCheat
And it is that as it happens with the components of many other sectors of the software, the games also require their security sections . These prevent against pirating or illegitimate copying of them, their misuse to introduce malware, or cheating during their execution. And is that largely due to its widespread use, many users try to take advantage of the vulnerabilities of these recreational software solutions , for their own benefit.
It is for all this that, as expected, their developers tend to incorporate various integrated tools that take care of all this. It is for all this that we comment, that in these same lines we are going to focus on one of these security systems used by some current games .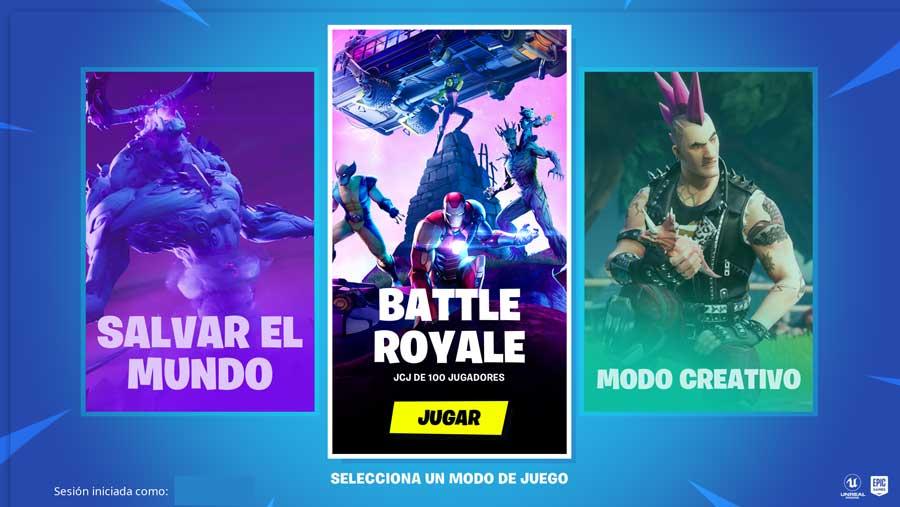 What is the EasyAntiCheat process in Windows
Specifically, in this case we refer to the operating modes not allowed by some users when playing, which are known as cheats. This is something that most players disagree with, but some take advantage of the rest. This is why some developers try to put an end to it one way or another. This is precisely why a process comes into play in Windows that we may have ever wondered what it is for, we refer to EasyAntiCheat .
To begin with, we will say that this is a process that on certain occasions we can find ourselves running in the background in Windows . Well, you have to know that it is actually a tool specially designed to stop and catch cheats in online multiplayer games . Hence the utility that it is running on the system without us noticing it.
In this way, while we are playing an online game that uses the EasyAntiCheat component, it runs in the background on the system . So what is achieved is that cheats in a certain title can carry out their bad arts. At the same time, the tool keeps cheats from knowing exactly what is going on. This is avoided by not explaining in depth the inner workings of the method. To say that roughly, the tool searches for unknown or unreliable game files, in addition to debuggers, which blocks the game itself.
Where to watch the EasyAntiCheat run
It must be borne in mind that the vast majority of applications that we run on Windows have their own process. But these are not the only ones that create an element of this type. We tell you this because there are many other processes that may be running on our computer without us even noticing. Well, to know first-hand what processes are running in Windows, just open the System Task Manager. This is something we achieve via the Ctrl + Shift + Esc key combination.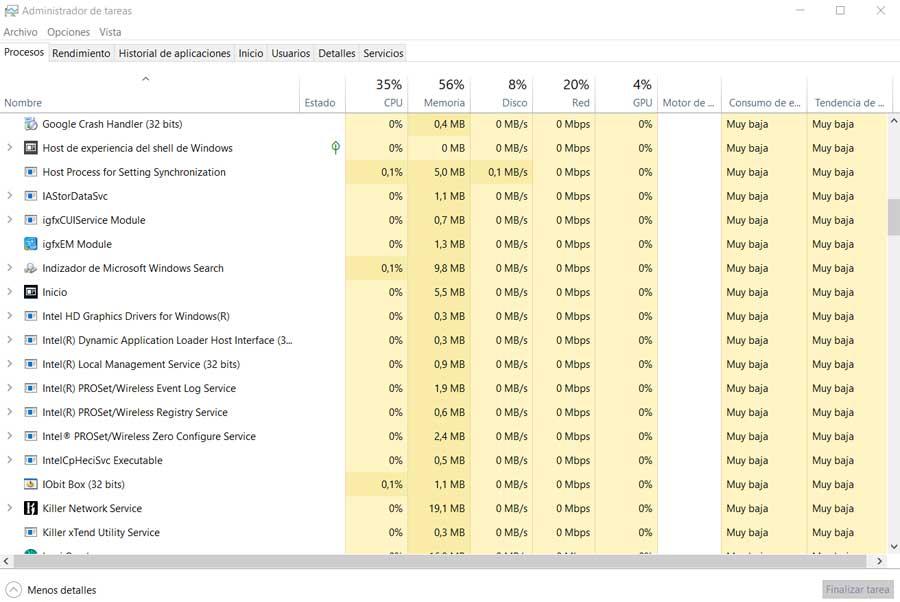 This is a utility that the Microsoft operating system offers us to be able to know immediately which processes are running. At the same time we can see the resource consumption of each of them, which can be very useful. Therefore, we now know that in the event that we suddenly come across a process called EasyAntiCheat.exe, we already know what it means.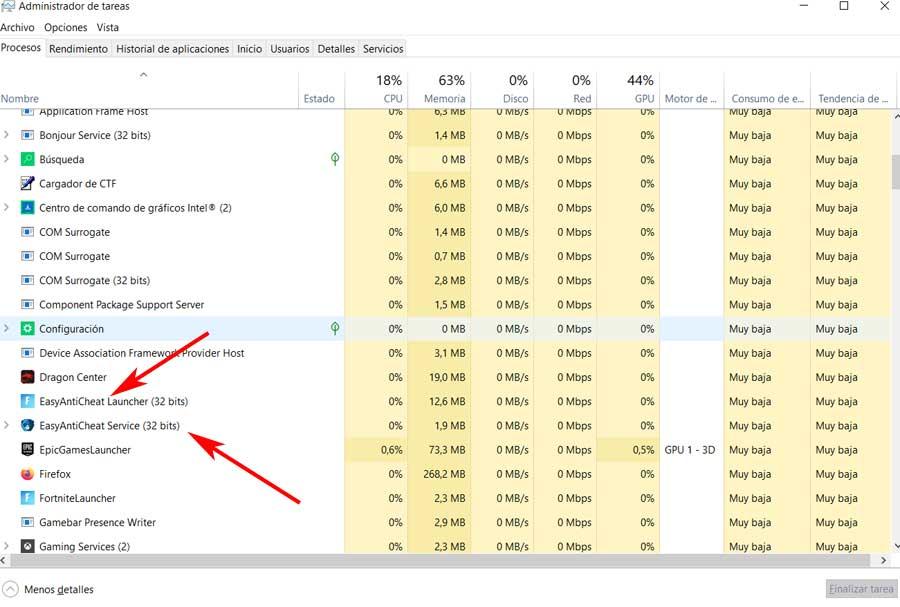 What we should know is that as a general rule we will not even notice that EasyAntiCheat.exe is running in the background. Of course, unless we access the commented section of the Task Manager, where we will see it in operation. It should be mentioned at the same time that this is something that runs while we play. In addition, it is not used with all current titles, only with some of them, especially suitable for those who play online .
How to download EasyAntiCheat on your PC
As we mentioned before, this is a tool that does not work for all the games that we can install and run on the computer. Serve as an example that one of the most popular and that surely many of you play that uses it, in the popular Fortnite . Therefore, if you start playing a game with this game or any other that uses it and you see that process in Windows, leave it where it is. And it is that if we eliminate this that we commented to you, it may be the probable case that the game, like Fortnite, no longer works.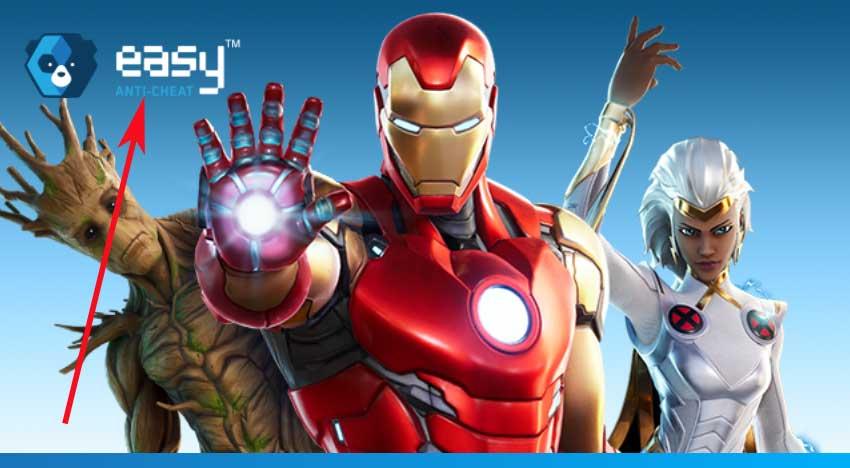 The same can happen if we have unchecked the option to install the tool itself during the game installation process. It is also important to know that the moment we stop playing and close the software, the EasyAntiCheat.exe process should disappear. The same will normally happen when uninstalling the game, which should lead to uninstalling EasyAntiCheat.
In the event that we did not install it together with the game installation process and then that does not work, we can do it later. We can do this from the same directory as the software, since they usually include a folder called EasyAntiCheat that will allow us to install EasyAntiCheat_Setup.exe by hand.