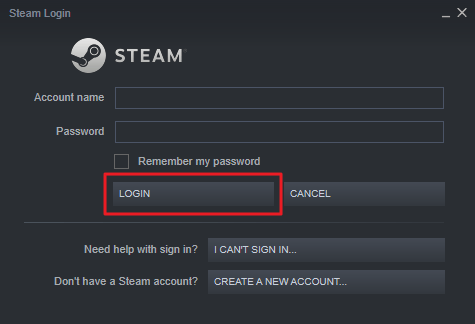 Steam is a PC platform that distributes all kinds of video games digitally over the internet. This Valve service has been in operation since 2004 and since then, it has positioned itself as one of the most popular ways to play video games among the gamer community . Thus, to meet the needs of its users, Steam offers a wide catalog that exceeds 12 thousand games through the Steam Store, the platform's official store.
Steam allows players to create a free account and, through it, purchase video games in digital format and link them with their account, so no matter what computer the user is on, they can have access to the titles purchased by means of your personal account.
One of the main qualities of Steam as a video game platform is the fact that it accommodates all kinds of creations. These range from small games developed by independent studios to large productions by the world's leading video game creators. In the same way, Steam offers online multiplayer through its matchmaking servers, which encourages users to enjoy game modes that involve other users.
How does it work
As a video game distribution service, Steam assigns the license to use a certain game to the player who has paid for it. In this way, when a player buys a title, they have access to the title through their username and have the freedom to play it after accessing their account. It should be noted that video games purchased through a Steam account cannot be transferred to another user.
Even though Steam only grants a virtual license to players, once they acquire it, the game is linked directly to their account and can be downloaded to any computer without any complications. However, in order to use it, it is necessary to log into the Steam account used to buy the game.
What services does it offer
As a virtual video game platform, all the services and benefits that Steam offers its users are related to the video game sector. To learn more about it, the most important services offered by Steam are listed below :
Offers
Through the platform's virtual store, Steam opens sale campaigns on a regular basis. These benefits for its users can be translated into discounts ranging from 10, 50 and up to 90% off. These campaigns are especially popular during festive times like New Years Eve, Christmas, early summer, and many more.
Achievement system
One of Steam's great incentives for community building is its achievement system. This consists of a list of objectives that must be met within the different games acquired on the platform and that when achieved, are celebrated with a trophy that is shown in the player's personal profile. This system has also been implemented in other platforms such as Xbox Live or PlayStation Network and it works basically the same way.
Automatic Updates
Another of the great benefits of Steam is the fact that it offers automatic updates for video games installed on an active user's computer. In this way, when the developers release a patch or an update, Steam downloads and installs said content on the player's computer automatically and without the need for the user to do anything. For this to be possible, the player cannot be using the video game during the download.
Online community
Steam has one of the largest gamer communities in the world. It has hundreds of groups and rooms that allow Steam users to communicate with others, meet new people, plan multiplayer games and much more. Thanks to the community consolidation of the Valve platform, players can create their own friends list and send friend invitations to other users in the same way as in any social network.
Chat service
Just like on PSN or Xbox Live, Steam users can engage in conversation with other players over the internet and privately. All this without having to leave a video game or pay an extra fee.
Saved in the cloud
Valve has a service known as Steam Cloud, this is nothing more than a space in the cloud in which the games of the players are automatically stored, as well as the different titles that you buy through the Steam Store.
Anti-cheat system
Steam is famous for having a pretty solid anti-cheat security system. In this sense, players who try to hack the game or harm the performance of other players through malicious methods are banned as soon as they are detected.
Upload gameplays and game captures
Another of the great virtues of Steam lies in the possibility of capturing gameplays or taking screenshots of the game in a simple way. In addition to this, it is possible to share this content through the user profile in a short time.
Free games
Steam players have access to free games on a recurring basis within their servers, so those users who do not want to spend money on the purchase of digital games, can take advantage of these gifts and purchase quality games at zero cost.
Steam OS
Steam has its own operating system built on Linux. This has a comfortable interface and allows you to focus the use of the features of a computer to the use of the Steam platform and its video games. The Steam OS operating system is free and can be purchased freely from Valve's official website.
Requirements
Today, almost any lower-mid-range computer can be used to properly install Steam. In this sense, the minimum requirements of Steam for PC are the following:
Any operating system after Windows Vista is recommended for Windows, and it is also compatible with MAC OS X Lion computers or later. Also, Ubuntu is compatible with Steam.
Computer with at least 512 MB of RAM memory.
Any processor that works at a frequency of 1 GHz or more.
Hard drive with at least 1 GB of available storage space.
Equipment with broadband internet connection.
How to use
Starting to use Steam from a computer is something simpler than it seems. If a computer meets the minimum requirements to install the Steam platform, then only the following steps should be followed:
Depending on the operating system, it is necessary to access the Valve official page and download Steam for the corresponding system.
Once the file has been downloaded from the page, all you have to do is install it as if it were any other software. To do this, you only have to follow the steps indicated by the installation manager itself.
The next step after having installed Steam is to create a personal account within the platform. To do this, you simply have to access the official Steam page and press "Access".
Following the above, you must click on "Create account" and a registration form will be loaded that includes the name, surname, email and password.
Once the form has been filled in and the registration completed, it is now possible to use the access data provided to access the Steam platform and start using all its content.
Advantages and disadvantages
There is no doubt that Steam is one of the best virtual video game platforms in the world, something that has been achieved from the many advantages that Vale offers its users. However, there are a number of disadvantages that should also be known before opting for Steam as the main entertainment channel. The most important advantages and disadvantages of Steam are listed below:
Advantage
Steam is one of the most complete video game services out there and it is probably the best alternative for PC users.
Creating an account on this platform is free.
Games on Steam are usually the most competitively priced on the PC market.
It is supported in the cloud, so there is no need to worry about physical storage space and creating backups.
It has different payment methods (credit cards, PayPal, PaySafe Card, SteamCard, etc.), guaranteeing security and transparency to its users at the time of purchase.
Steam hosts an extremely large user community, so there will hardly be any problems getting an active server when playing any online title.
It has stable servers and free of cheating players.
You don't need a high-end computer to be able to use Steam and all its benefits.
It is available in almost every country in the world and is supported in many languages.
The multiplayer mode of all Steam games is free, something that cannot be done through other services such as PSN or Xbox Live, where a subscription is necessary to enjoy this benefit.
Disadvantages
Because the games purchased by a user are linked directly to their account, they cannot be resold or transferred, something that leaves them at a disadvantage compared to the possibilities offered by the physical format.
All Steam services and advantages are available only to users connected to the internet, so those who do not have access to the network cannot use the platform.
Users who love the physical format may not be satisfied with Steam's proposal, since it is exclusively dedicated to the digital distribution of content.
It is only available for PC.