video game
Steam games are stored here so you can create to backup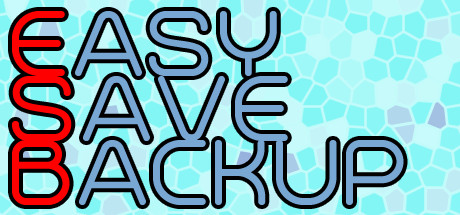 Steam is the largest video game store that we can find on the net. In this store we can find practically any PC game that we are looking for and buy it, generally, cheaper than in other stores thanks to the offers that Valve puts every week in its store. Steam users can download the games whenever they want through their official client, however, do we know where the games are saved?
When we install a program on our computer, generally the installation wizard asks us where we want to install it. In the case of Steam, unless we change the path of the games manually (something that very few usually do), Steam usually saves the games that we download and install within its own directory, which can sometimes complicate the fact of finding them.

When we install Steam for the first time, the client is installed by default in " C: / Program Files (x86) / Steam ". Inside this directory we will have all the files of the gaming platform and, of course, all the games that we have installed, although we do not know where they are saved.
If we want to locate the Steam games that we have installed, then we must go, inside the Steam folder, to the « steamapps / common « directory. Here we are going to see a series of folders with all the games installed from this store.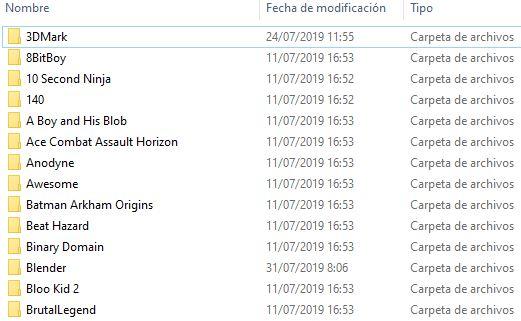 Each game is inside a folder, and inside each folder will be all the files and executables of the game in question. Of course, to play we will need to have Steam installed on our PC and, in addition, log in with our user account.
How to Backup Steam Games
Steam games are saved in the cloud and at any time we can download them back to our PC. However, on several occasions we may be interested in making a backup copy of the game in question, for example, if we are going to take it to play it on another computer and we do not have a good Internet connection to download it again.
In that case, there are several ways to back up a Steam game . The first one is to copy the game folder to a USB stick or external hard drive. When we go to the other computer we will only have to copy it to the directory of the games of this platform and that's it. When we open the client again it will recognize the game and we can play it.
Another way to do this is to use the tool to create backup copies of the games included in Steam. To do this, we will right-click on the game we want and choose the option " Make backup copy ".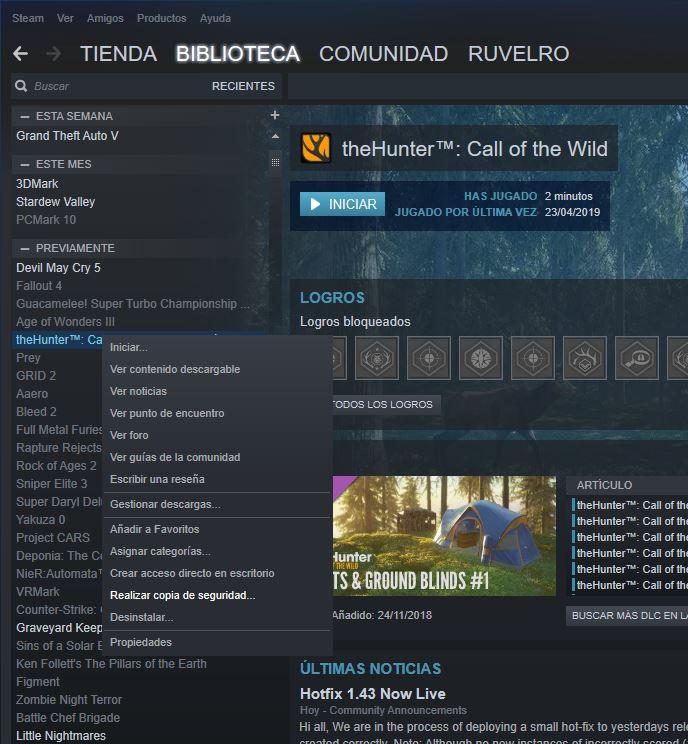 When we want to restore the backup without downloading the game again, then we will have to go to the menu " Steam> Make backup and restore programs " and we will restore the copy created in the previous step from there.
If for some reason after restoring the backup it does not work, then we must repair the game in Steam to correct the errors and get it working again.
Save space when backing up
Although there are games that are relatively small, if we download a new generation triple A game, we do not go down from 50 GB. It is clear that not everyone can afford to take up that extra space on a hard drive just for a backup of a game that, in theory, we can download again at any time. But, if we still want to save the copies on our computer, there is a little trick that will help us save space: compress the games .
Steam already compresses game folders when backing up. But everything can be improved. And the quickest and easiest way to do it is to use a file compressor, such as 7-Zip or WinRAR, and compress the game folder with maximum compression. Depending on the games we can reduce its size between a few megabytes, it spends 75% compared to the real size.
As little as it may be, the extra gigs that we can have left on our hard drive will always be appreciated.
Divide the games into several parts
Do you want to save your backup copies on CDs, DVDs, or on a FAT32-formatted hard drive? Then you will need to divide it into several parts. Steam's own backup creation wizard allows us to do this easily. When creating the backup we can choose the size of each part and see the number of parts into which the game will be divided.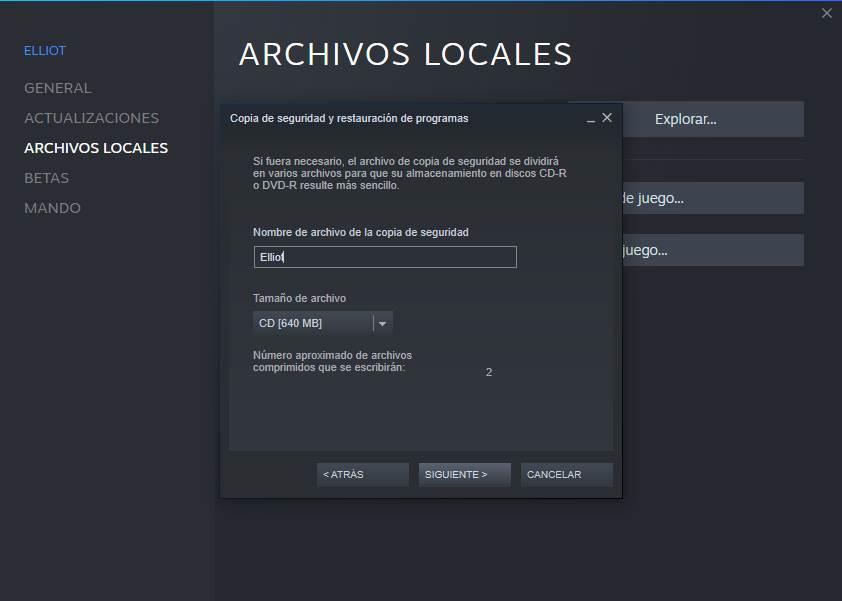 If we do not like to use the Steam tool itself, what we can do is resort to a program that allows us to do the same. Ax, for example, is one of the oldest in this regard. And the file compressors also allow us to divide the files into several smaller parts, and we would be killing two birds with one stone (compressing the game and dividing it into parts).
Back up saved data
In addition to making a backup of the games that we download from Steam, there is another very important element that we must not forget: the saved games. Most of the games are prepared to make use of Steam Cloud, Valve's cloud that allows us to synchronize our saved files and download them to a new PC when we go to play. A very comfortable but not very practical and intuitive service.
Luckily, there are other very interesting programs that allow us to easily manage our saved games. And one of the most complete and simple is EasySave Backup . This program, which is available on Steam itself, allows us to save a backup of your saved games every time you play, creating a history of savegames that we can restore at any time. Save the games in 3 different folders to give redundancy and allow us to have them organized. When we want to restore a game, we can do it right away.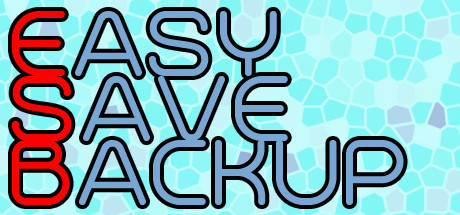 Developer: Giovanni Solinas
And if we are looking for a free OpenSource alternative, then we can use GameSave Manager. With this program we will be able to make a backup copy of our saved games, restore them and even transfer them to another computer in a very simple way. Thanks to this program we can forget about manual processes.