video game
Squeeze the double screen with these nintendo ds emulators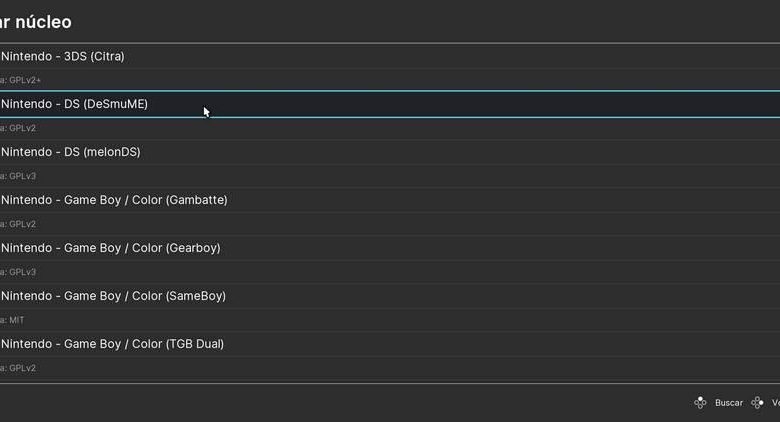 The Nintendo DS hit the market in 2005 revolutionizing the market for portable consoles. Without a doubt, the most characteristic aspect of this console was its double LCD screen, the bottom of the two being a touch screen that allowed us to interact with the games. In addition to its double screen, this console was the first from Nintendo to include a microphone and Wi-Fi to connect to the Internet and play on LAN. A revolution that, nowadays, we can play without problems from our computer thanks to these DS emulators.
The DS is no longer a "retro" console itself, although it is true that it has not been supported by the company for a long time and neither it nor its games are marketed. However, if we have (or had) a console, and we have purchased the company's games, we will be able to play them again thanks to the excellent emulators that we can find to simulate this console directly in Windows.
To keep in mind, the roms of this console are in .NDS format (they also usually work with .ZIP) and, having to emulate both screens, we need a more or less powerful computer that can handle both. In addition, not all games work perfectly in emulators, and precision and compatibility have remained as two pending issues for the creators of these emulators. Nor should we forget that the lower screen is controlled using the computer mouse, which can become uncomfortable if we do not do it well.
The best games on the NDS
The Nintendo DS was a revolutionary console. It was the first console with two screens, one of them touch, that sought to offer users a different way of playing. During its long life, more than 6000 games have passed through this platform, but not all have had the same success and have earned a place in the hearts of the players.
Some of the best titles, according to Metacritic, that have passed through this console have been:
Grand Theft Auto: Chinatown Wars
Chrono Trigger
Mario Kart DS
Mario & Luigi: Bowser's Inside Story
The Legend of Zelda: Phantom Hourglass
Advance Wars: Dual Strike
Castlevania: Dawn of Sorrow
New Super Mario Bros.
The World Ends with You
Pokemon Black / White
Pokemon HeartGold / SoulSilver
The Legend of Zelda: Spirit Tracks
If we like video games, we could consider this list as the essential ones to understand what this console was launched 15 years ago. And, as it is difficult to find this console now, and its respective games, next we are going to see the different programs, or emulators, with which to be able to play it again. Of course, we must bear in mind that the experience offered by the touch screen will be difficult to recreate on a PC.
Nintendo DS emulators
No $ gba, the best Nintendo DS emulator

This emulator was originally designed as a Game Boy Advance emulator. However, the ambition of the No $ gba developers made it the first capable of emulating NDS games. This emulator has always been one step ahead thanks to this, and therefore, it is one of the best that we can find for this purpose.
This emulator is capable of running most of the commercial games that were released for this console without problems. In addition, it also supports a large number of homebrews (community-created applications). It supports online play, allows controllers to be mapped, and has a host of options to get the most out of the Nintendo experience.
We can download No $ gba for free from the following link .
WinDS Pro, Nintendo multi-emulator and much more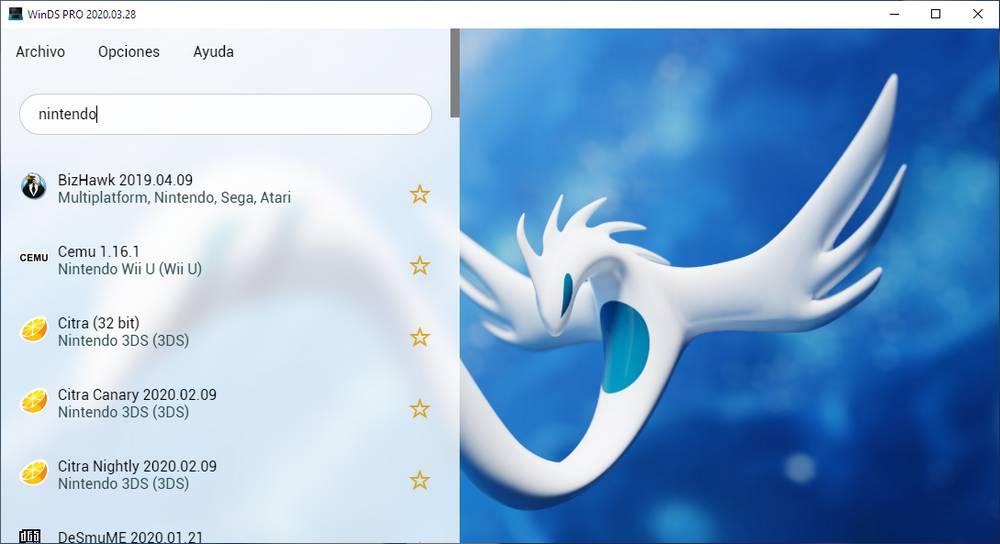 WinDS Pro is another of the most complete emulators that we can find. Initially, this emulator was designed to allow users to run Nintendo games basically, such as Game Boy, Color, Advance, Nintendo DS and even the 3DS. However, it has evolved and improved to become a complete retro games center, currently being able to open games for N64, Wii, PlayStation, Sony and many more.
Each of the "cores" of this emulator is updated to its most recent versions to offer us the best possible performance without us having to do anything. An emulator as complete as it is simple that, if we are not looking for additional options and configurations, we have to download as soon as possible.
We can download updated WinDS Pro from its website .
DeSmuME, another of the best emulators for DS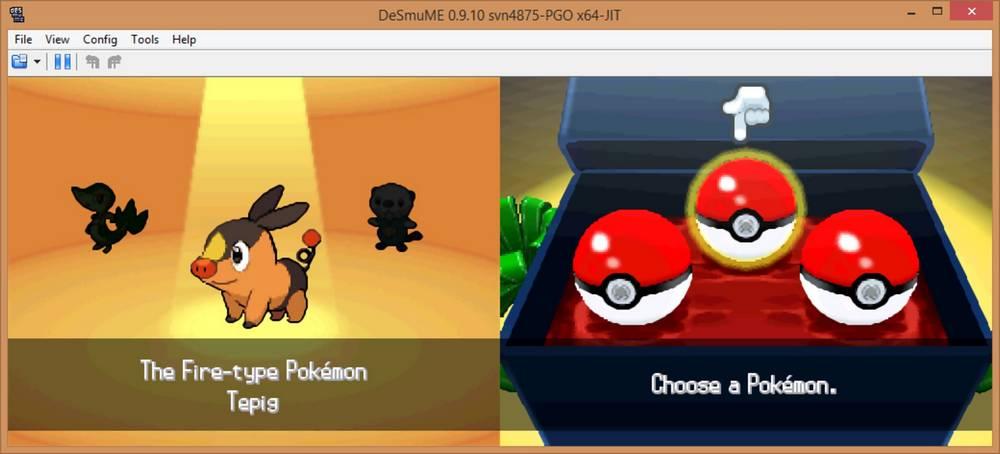 DeSmuME is another of the most complete DS emulators that we can find. This emulator is characterized by being totally free, open source, and written in C ++. Therefore, it is capable of running most commercial games, as well as the homebrew created for this console.
It has a very clear and simple interface that allows us to configure and launch the emulator very easily. This shows us the two screens, which are updated in real time, in an identical way to how they work in the original console, with the difference that the touch controls are simulated with the mouse. As for the options that it offers us, these are somewhat limited, being summarized in taking screenshots or recording audio and video of the games.
We can download DeSmuME from GitHub .
iDeaS, a fully modular DS emulator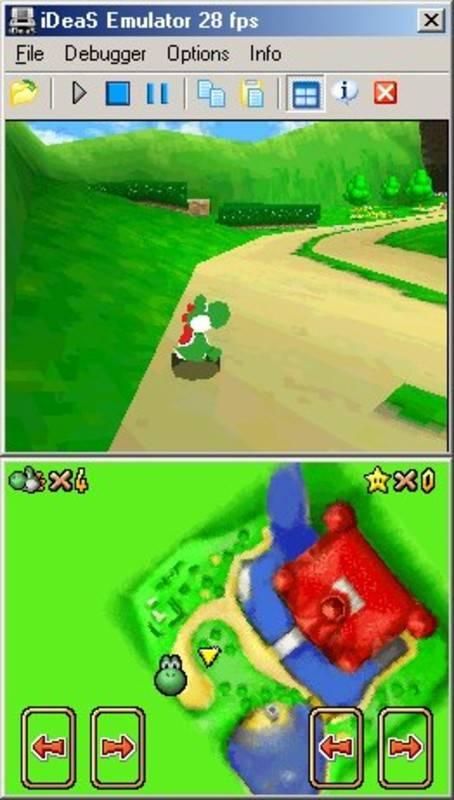 iDeaS is a somewhat different emulator, in concept, from the previous ones. This emulator is designed using a plugin-based concept, making it modular and fully customizable. Thanks to this modular design, its development has come a long way since it can tweak specific parts of the emulator instead of the complete code. It is even one of the few that managed to support the mic input thanks to a plugin designed for this purpose.
The emulator shows us the two screens of the console, simulates the input of the touch pen with the mouse and is even compatible with Wi-Fi, all thanks, of course, to its plugins.
iDeaS, unfortunately, is discontinued. Therefore, it is not possible to download it from its main web page. As an alternative, we recommend you download this emulator from this alternative .
MelonDS, one of the most modern projects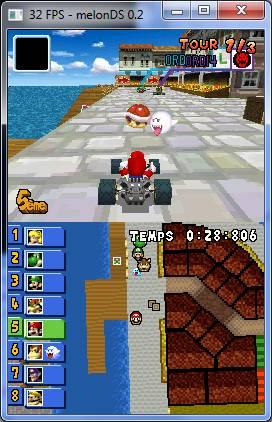 melonDS is an OpenSource emulator designed to allow us to run all kinds of games and programs developed for the Nintendo DS, including commercial games. This emulator is one of the most modern that we can find, and, therefore, one of the most advanced. It is capable of almost perfectly emulating the console hardware, supports OpenGL and 3D upscaling, simulates the closing and movement of the console, allows you to create save points, configure a controller or joystick and much more. It even has a module to connect to the network and play on LAN.
We can download melonDS from its GitHub repository . Of course, for this emulator to work it is necessary to have in our possession the BIOS, or the Firmware, of the Nintendo DS, something that we can only obtain from our own console.
RetroArch, the emulator kit compatible with Nintendo DS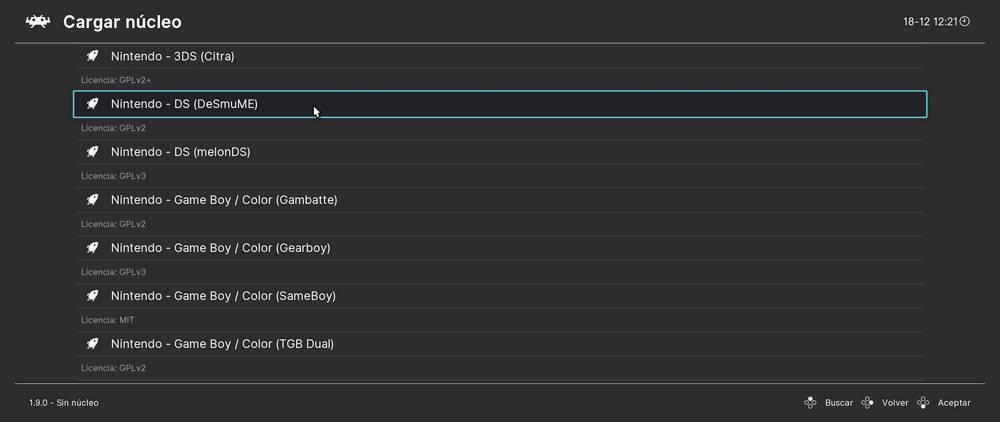 Of course, we couldn't forget about RetroArch . This is the frontend of LibRetro, a set of OpenSource emulators for all types of consoles. Of course, among the many consoles and platforms that this console can emulate is the Nintendo DS.
Among all the cores that we can find for this frontend we will find two known to open any ROM in NDS format: MelonDS and DeSmuME. RetroArch emulators are fully functional, offer outstanding performance, and also feature a wealth of options and features. Of course, we must remember that RetroArch has a large number of customization options, something that can be complicated for some users. But, despite this, it is the best option we can find to play retro games.
We can download RetroArch from the following link .